July 11, 2015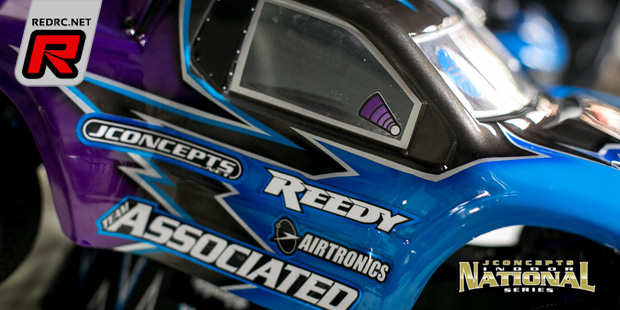 Team Associated/JConcepts' Spencer Rivkin proved to be unstoppable during the seeding round as the young Arizona native has taken top honors in all four modified classes at the JConcepts Summer Indoor Nats. Having only 3 minutes to put in his fastest three consecutive laps, Rivkin was first able to top seeding in the Modified Short Course class with a combined 46.45 seconds followed by Jason Moberly with a 47.55. AE/JConcepts' John Walentia would finish 3rd with a 48.41 to set up the qualifying order for Saturday's qualifying rounds.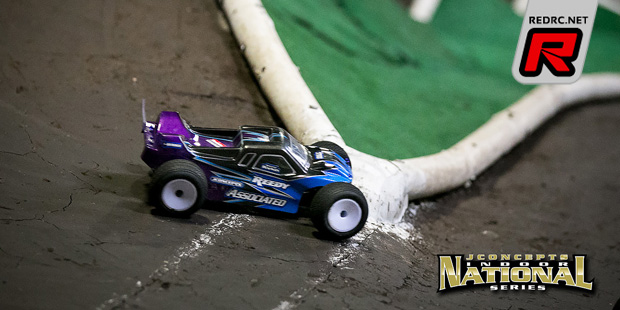 Next up was modified truck and once again, Rivkin showed his early dominance posting the fastest three laps over his fellow teammates and friends, Nathan Bernal and Tommy Hinz. With the gap closer than in SC, Rivkin was only up by .2 seconds over Bernal who had a 44.82. Bernal would seed 2nd with Hinz in 3rd with a 45.38.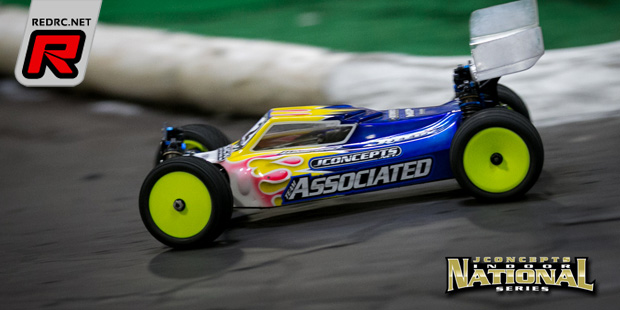 As the evening progressed, the challenge for Rivkin was starting to get much more difficult as his next class would be 4WD Modified. The youngster would sharpen his focus and take it up a notch and just like magic, Rivkin was able to out-seed AE/JConcepts' Michael Schoettler, the owner of the "Miracle Pass". With his B44.3 on point, Rivkin once again took top seed with a combined 42.73 against Schoettler's 42.95. Bernal would find himself in the mix putting down some great laps with 43.17.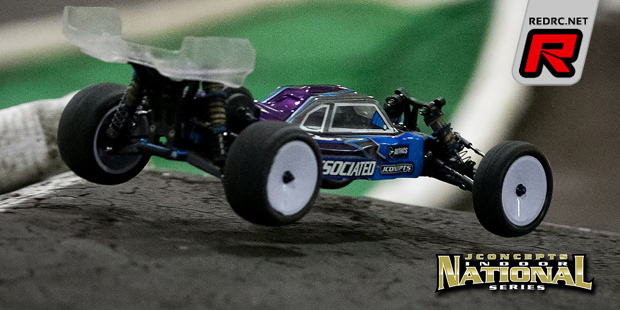 The track maintenance at Outback Raceway is always exceptional and this year is no exception. With the track being mist'd every run, the grip has been increasing throughout the day to the point it has caused a lot of discussion in the pro pits about running slicks. Not shying away from risk and speed, Rivkin's gamble to run JConcepts Smoothies in 2WD paid off big. Having the fastest car that was still easy to drive, Rivkin would sweep today's seeding round with a remarkable effort and perfect result with a 43.55 in 2WD. Also choosing to run Smoothies was Team Associated's team manager, Brent Thielke, who would finish 2nd with a 44.03. Not having ran slicks yet in practice, Schoettler would take the safe route and run treads and was still able to finish in the top 3 for seeding with a 44.24.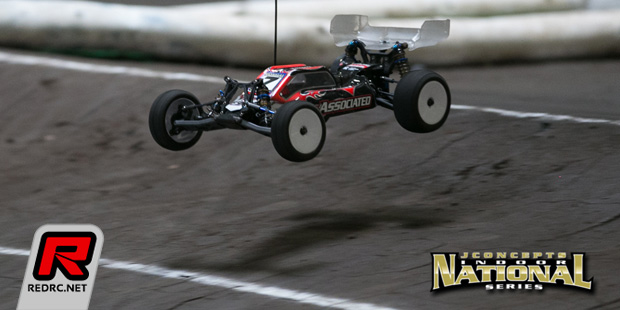 Ending the evening on a high note, Rivkin is going into Saturday's qualifying round with full confidence. However, as they say, there is only 1 place to go when you're on top … so will tomorrow prove to be another perfect day for Rivkin? Find out Saturday as all of Chico awaits the answer.
Thanks to Thomas Tran for the report.
---