July 21, 2015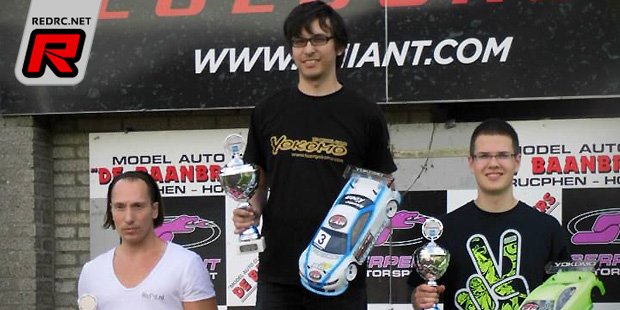 The 5th edition of the BeNeLux Race was held at the MAC de Bannbrekers club in Rucphen in the four classes of Touring Car Modified, Touring Car Stock, Formula and Pro10 Stock. The race started on Friday with free practice and resumed on Saturday with controlled practice and four rounds of qualifying. A last qualifier was held on Sunday morning followed by triple mains. After two days of nice weather the drivers were faced with wet conditions on Sunday morning and the final qualifier was declared a wet race. In the Touring Car Modified class Mitchell van Es took the TQ honours from Olivier Bultynck and Nick Joosens. In the Stock class Olivier Bultynck came out fastest from Geoffrey Vekemans and Athan de Witte while in the Formula category Jitse Miedema put his car on the pole position for the finals. Olivier Bultynck came in 2nd, Steve Deblaere put his car on the 3 spot. Finally in the Pro10 Stock class it was Reinder Willms who ended the qualifying on top of the timing sheets with Nick Boon and Joost Kuiper in tow.

The opening finals were still run on a wet track and some drivers opted not to start or to even leave but the second and third legs would be held in dry conditions. In the Touring Car Modified class Nick Joosens came out successful from Govert Verbeke and TQ holder Mitchell van Es.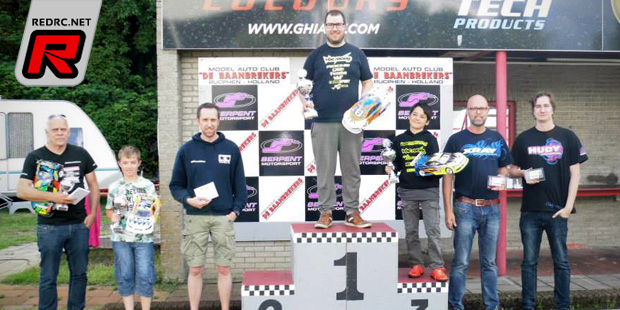 The Touring Stock category had Olivier Bultynck defending the top spot from Geoffrey Vekemans in 2nd and Athan de Witte in 3rd.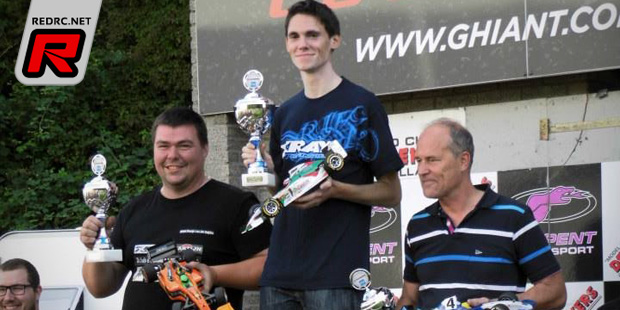 In the Formula A-mains Jitse Miedema came out fastest from Martijn van der Heijden in 2nd and Ron van Bergen in 3rd while the Pro10 Stock class had Nick Boon ending the day on top and in front of Reinder Wilms and Mathijs Hermens.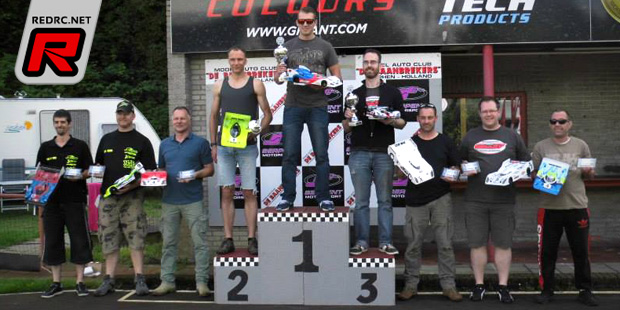 Thanks to Martijn van der Heijden for the report.
---