July 29, 2015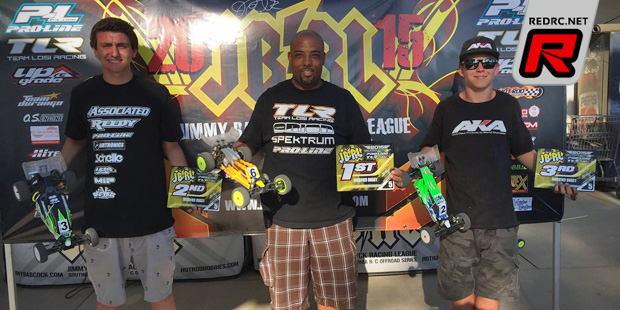 Round five of the Jimmy Babcock Racing League Electric Series was held at Pegasus Hobbies in Montclair, California over the weekend. In the premier class of 2WD Modified Buggy Shawn Blackwell Sr. took the win from Jake Mayo in 2nd and Jeremy Hase Jr. in 3rd.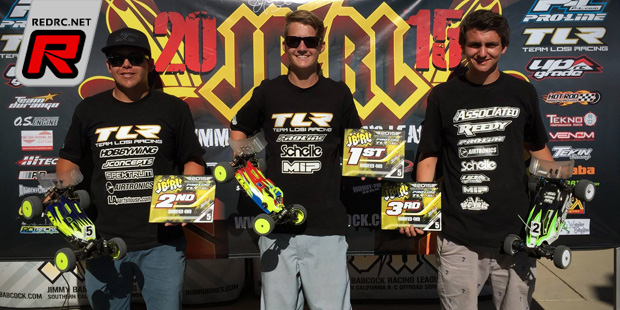 4WD Modified Buggy had Dylan Nelson coming out successful from Kevin Motter and Jake Mayo in 2nd and 3rd respectively.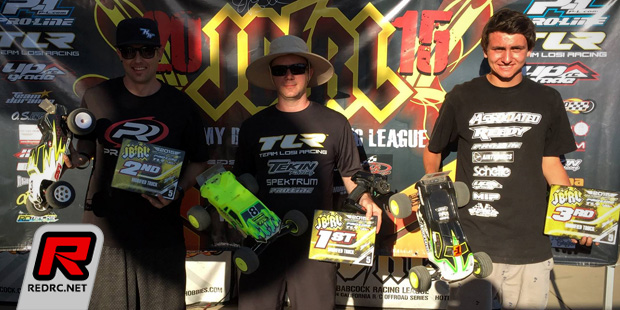 In 2WD Modified Truck it was Ryan Dunford who ended the day on the top spot of the podium while Andrew Smolnik grabbed the runner-up spot and Jake Mayo completed the top 3 result.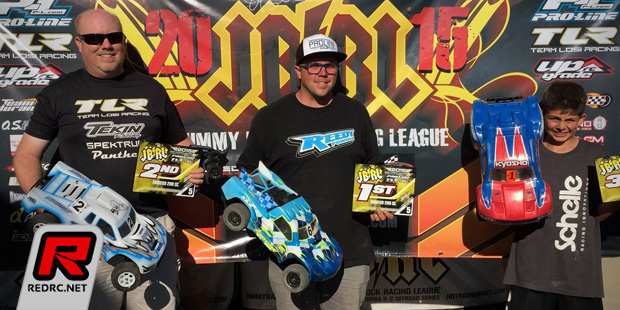 Cody Turner was fastest in the 2WD Modified Short Course class from Casper in 2nd and Tyler Fenster in 3rd.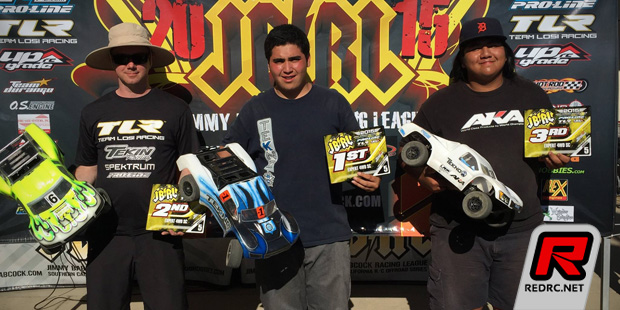 Finally in the last of the Modified classes Rudy Rico took the day's win in Expert 4WD Short Course in front of Ryan Dunford and Carlos Arredondo while in 1/8th E-Buggy Rudy Rico scored another victory, this time from David Jenson in 2nd and Dean Rock in 3rd.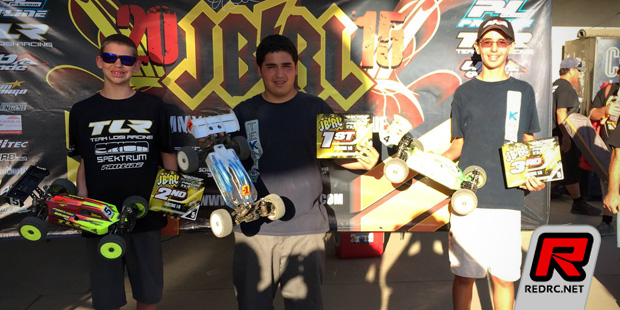 Source: JBRL [jimmybabcock.com]
---