August 29, 2015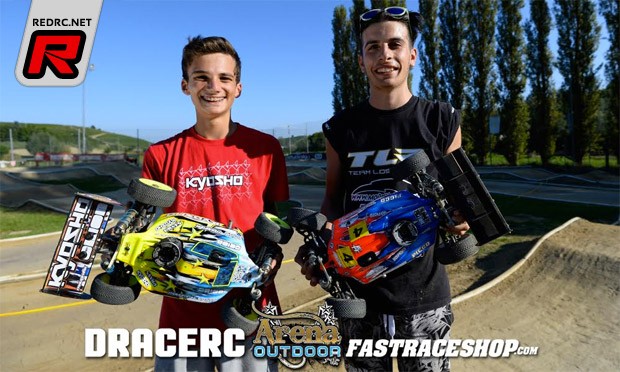 Qualifying is over at the second edition of the Arena Outdoor race, and the day was as exciting as it can get with Berton and Baruffolo showing top notch skills on the beautiful Asti track. With the TLR driver taking Q1 and Q4 and Berton taking Q2 and Q3, it all went down to the second tie breaker to assign the TQ. It was eventually the reigning European B Champion to snatch the top spot from Marco with a 5 points advantage over the second throwout. Behind them, Stocco had some good but inconsistent qualifiers, ending the day with a DNF with a broken servo but still managing to keep third in the standings. Former 2-time European Champion Tortorici would close fourth overall, one point ahead of Valente who rounded up the top 5.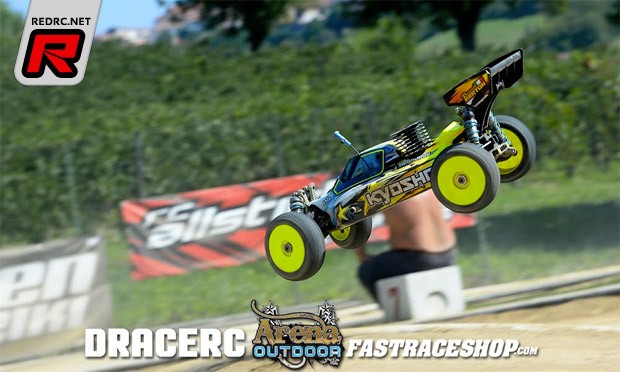 Of course delighted to take the TQ honours with such a competitive field, Berton again proved himself as "Mr. Consistency" managing to keep his Kyosho in the top 3 spots in every round, with his first run being the worst. Seeming to be on pace and pretty well set up for the semis and the 60 minutes long final, he said himself ready to battle.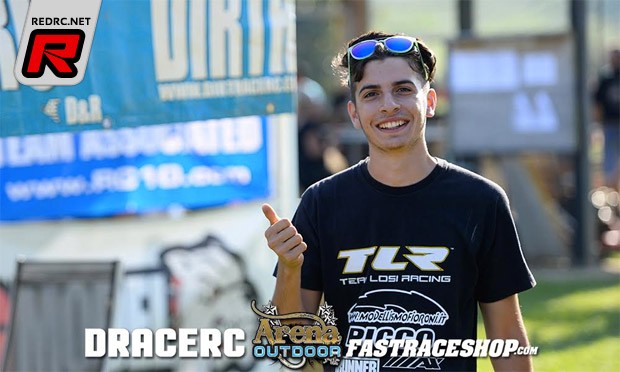 Baruffolo was also pretty happy with his result. He said the fight was very balanced between him and Riccardo but added that without some avoidable mistakes from his side it could have been even closer. Happy with his package, his only worries are about the tire wear that is always an issue on this track, but said the ProLine Suppressor X2 he's been using proved to be the fastest in terms of raw speed and also showed a decent wear.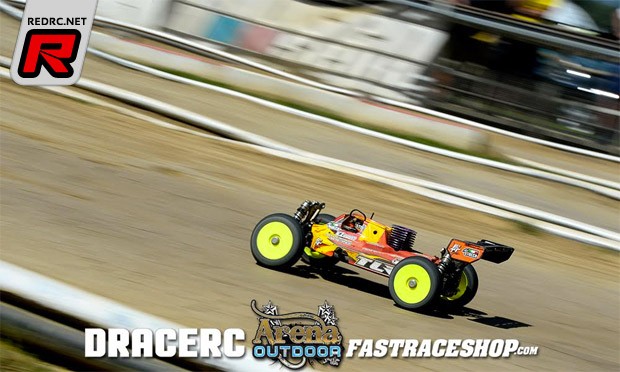 "I know it's going to be hard, but the last time i ran a 60 minutes final I won it", said Stocco with a big smile referring to his last year's win at a National, showing a big confidence in his package despite the servo failure that stopped him in Q4. Adding the car is good and he only needs to drive slightly safer, he also showed some concerns about his potential starting position as "it's going to be crucial to catch the train at the start".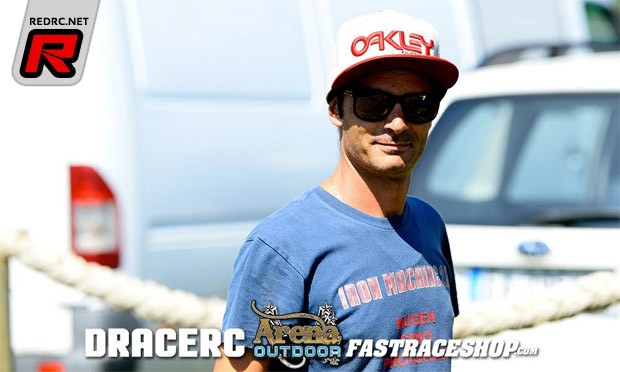 Fourth overall using the points earned with two third place finishes in the last two races, Tortorici was satisfied with his day although he suffered a loss of traction due to today's different track conditions. Driving a Sirio powered and ProCircuit shod Mugen MBX7R, former European Champion and Worlds finalist added he had the pace to end qualifying in third, but a battery connector failure in the second round prevented him from pushing harder when the car was good.
The race will resume tomorrow with the sub finals, the superpole and the 60 minutes long final
Full event image gallery can be found here.
Thanks to Riccardo Acciari for the report.
---