August 24, 2015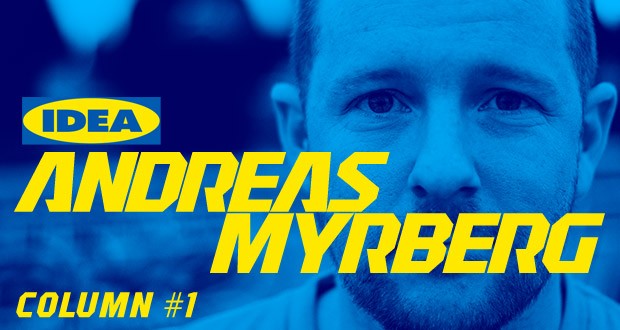 I have many times told the story of how I got my first SBF license (The Swedish license you need to go racing). Since my dad was a hard core RC racer before I was even born he wanted his son to get into RC as early as possible. So 2 weeks after my birth he called SBF and applied for a driving license. However I was not in the system yet (this was 1980) so he had to wait. Two months later I was in the system and I got my first SBF license and was allowed to race. Why am I telling this story? Well I just wanted you to know that I have been around since before I can remember.
Today I wanted to take up the subject I keep finding interesting and extremely important for the future of RC. Why are there so few new talents in A-mains of big international races? I am talking about electric on-road here, mainly Touring Cars (I will get to some other classes as well). I stopped my active RC racing career in 2008 and when traveling to races today like the ETS series I don't see any bigger changes to what it was when I was still actively racing. This is interesting for different reasons as finding out why could be important for our future.
I don't think that it has to do with the generation of "kids" we have now in general. I think that it is part that it's too easy today and that one does not need to work hard enough like we needed to some 10-20 years ago. Electronics has become incredible. We have LiPo batteries with capacities which we would have never even dreamt about. 2003 I drove the Japanese 1/10 Touring Championships. We drove 8 minutes and this with the capacity of 3000mAh. Today drivers choose LiPos with less than the maximum capacity to optimize the weight distribution and most young drivers drives some 5 laps or so as a warm up. We pushed our cars before the starts to check that they were going straight as pulling the throttle to check it would cost too much run time.
Brushless motors are unbelievable compared to our old brushed ones. We now have so much power that the electronic industry is working on driving feel. Smoother and more linear power curves because we have too much power. Again, something we would not even have thought about. Only dreamt about. Additionally to this you don't need to de-solder the motor, take it apart, lathe the commutator, change brushes, run it in and mount it into your car again. Today you are ready to run again with the identical power and feeling when the motor has cooled down.
So, I think that this is one of the problems. The professional drivers and the top drivers of today almost all of them came from the older days where you had to work HARD to actually become something. Today you can buy and use the same equipment the pro drivers are using. 15-20 years ago it was impossible. You had to work hard, drive a lot of races and eventually earn your sponsorship and hence getting your hands on so called team drivers batteries or motors. Drivers today just don't understand how difficult it actually was to become a top 10 driver.
However there are of course exceptions but not so many as I would think or compared to the many years before the stars of today became stars. One other thing I also think is a reason today is the increasingly competitive nature of Stock racing. Today so many young drivers start their international racing career in different Stock racing classes. This is great as this is one of the main parts why there are Stock racing classes. Just like in 1/1 racing. No driver starts with F1 directly, they go through a series of different racing classes before they are ready to handle the ultimate racing class and most of the drivers going through these classes.
However where in 1/1 scale racing many of our Stock star drivers doesn't seem to want to leave the Stock racing class and go into Modified. Yes Modified today is a lot more difficult to drive due to the incredible power but still not so many drivers have the drive within to take on that task and work HARD for many years to actually do what it takes.
To make these examples more easily comparable one can just take a peek into the 1/8 Off-road racing scene. Here the technology itself has not excelled in any way compared to the electric scene. If so, the Nitro cars should have gotten about 4 times the power, 3 times the runtime and at the same time losing almost 10% of the overall weight. When you look at the development from young drivers turning into superstars in 1/8 Offroad scene the ratio is a lot higher than 1/10 Touring car.
At the same time there is also no Stock class where young promising drivers can start and also get stuck in. So this is a callout. If you want to reach your goals in RC, its like in life in general. You need to work HARD. So go out and do so.
Have an opinion on the topics discussed? Leave them in the comments below.
From Sweden, and now living in Germany, Andreas Myrberg is a former pro racer who has worked in the industry both as an employee and his own boss. A product designer, driving coach and manager, Andreas runs AME which develop the T-Shox brand as well as handle the sales and development of the ORCA range of electronics. Known to express his opinion, this column will be a monthly feature on Red RC.
The views and opinions expressed in this column are those of the author.
---