August 26, 2015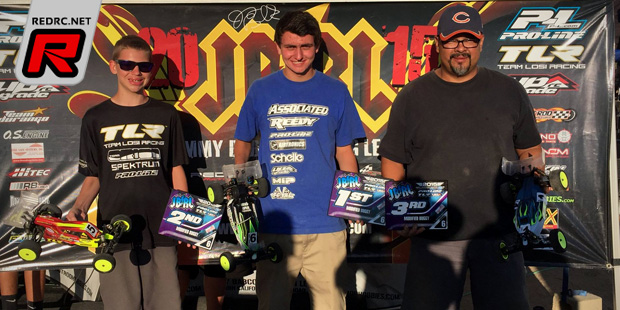 Round six of the 2015 Jimmy Babcock Racing League Electric Series as held at Controlled Chaos Raceway in Palmdale, CA this past weekend. As usual the event attracted a nice mix of nationally experienced driver and local talent and in the premier class of 2WD Modified Buggy Jake Mayo took the day's win from David Jenson in second and Carlos Quilez in third.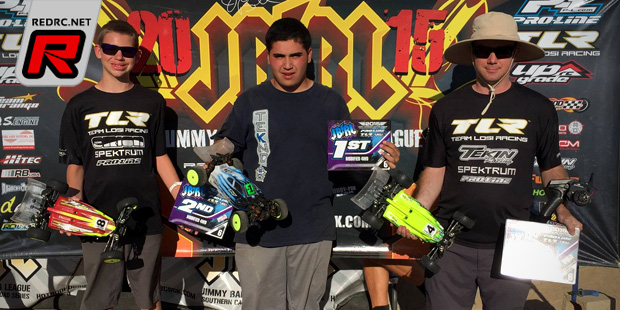 The 4WD Modified Buggy class had Rudy Rico coming out successful from David Jenson in second and Ryan Dunford in third place.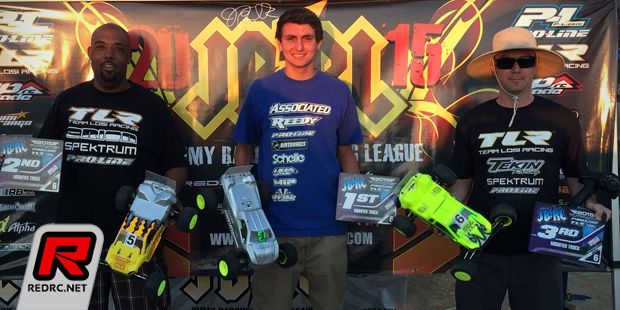 Following his win in the 2WD Mod Buggy class Jake Mayo went on to take the day's win in 2WD Modified Truck also. Shawn Blackwell Sr. ended the day on the runner-up spot while Ryan Dunford rounded out the podium in third.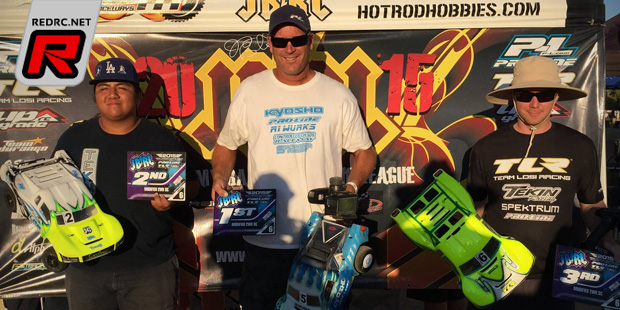 Modified 2WD Short Course had Chad Nelson coming out fastest in the main from Carlos Arredondo in second and Ryan Dunford in third place.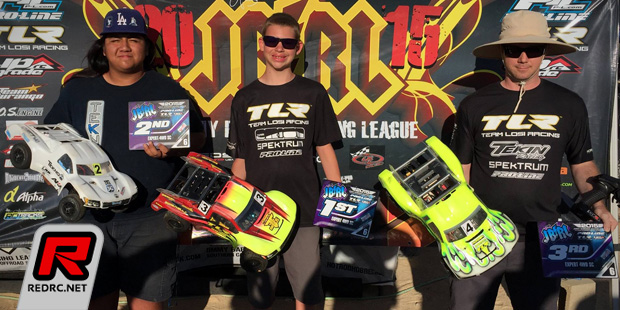 In Expert 4WD Short Course David Jenson left Carlos Arredondo and Ryan Dunford behind in second and third respectively and finally in the last of the Modified classes Rudy Rico scored a win in the 1/8th E-Buggy class from David Jenson and Dean Rock.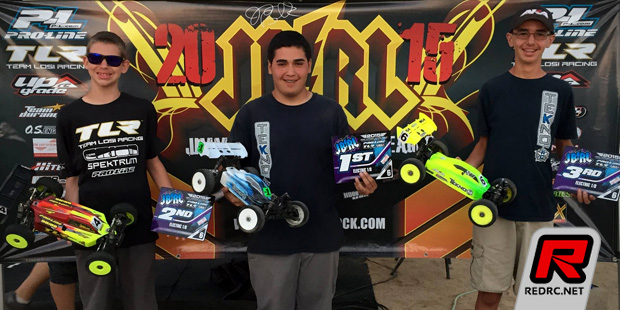 Source: JBRL [jimmybabcock.com]
---