August 5, 2015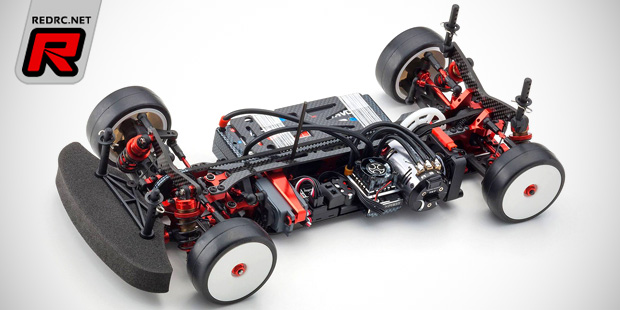 Coming in late September is Kyosho's all-new TF7 4WD touring car kit. The car is based around a new chassis that features both a floating servo and a floating battery mount which resolves some issues with asymmetrical flexing of the chassis. Mounted exactly on the center-line this allows the carbon fiber chassis plate to be completely symmetrical, which makes the chassis flex much more predictable, and therefore, the handling is more responsive and predictable. The lower chassis plate is milled from 2.25mm carbon fiber, and the upper plate is 2.0mm milled carbon. The carbon shock towers measure at a robust 3.5mm thickness, which provides a solid, durable mount for the updated shocks.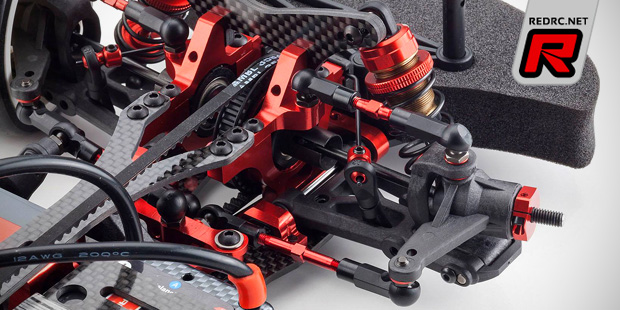 The shorter dampers feature the famous "Velvet" coating and they include machined aluminum and molded spring perches. Extensive testing revealed that shortening the shocks by 2mm resulted in the best handling characteristics for both asphalt and carpet racing. The suspension arms, C-hubs and steering knuckles are made using a special molding process that infuses molded composite with long fiber strands into these components to allow for an exceptional strength-to-weight ratio as compared to machined plastic or aluminum parts. The suspension arms are attached to the chassis using a system similar to that which debuted on the TF5 touring car. Aluminum mounts use molded eccentric inserts to tailor the toe angle and suspension widths and the suspension mounts themselves can also be shimmed to alter the dive/squat geometry.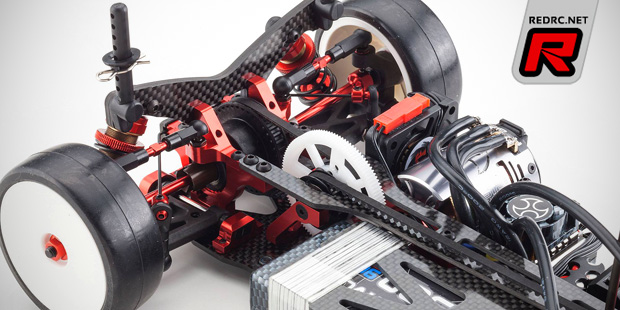 The belt drive of the TF7 used a super-precise Panaracer 64P spur gear, machined aluminum, Velvet coated drive pulleys and a lightweight gear differential. The diff housing features an O-ring seal, and two O-rings sealing each outdrive. The rear drive system includes lightweight aluminum outdrives and aluminum driveshafts with pucks that fit over the dogbone end of the driveshaft and allow it to smoothly move within the slotted outdrive. Up front a spool and durable double-jointed steel front axles are used while eccentric inserts affix the diffs into the bulkheads and they allow the static driveshaft angle to be adjusted for more or less suspension movement under acceleration and braking.
Features
– Advanced symmetrical flex design for reliable predictable handing.
– Suspended battery mount is attached on the centerline of the chassis.
– A suspended servo mount enhances handling as well.
– Advanced, sealed rear gear differential features an O-ring seal with double-sealed outdrives.
– 2.25mm carbon chassis with ultra-strong 3.5mm carbon shock towers
– Special Velvet coated shocks are developed for both asphalt and carpet racing.
– One-piece motor mount/center bulkhead reduces flex to maintain proper gear mesh.
– Aluminum suspension mounts with molded inserts allow for a wide range of adjustment
– Fits many sizes and shapes of battery without the need to modify the chassis set-up
– Red-anodized aluminum turnbuckles are included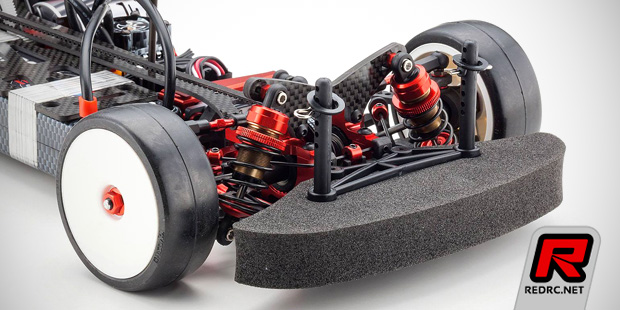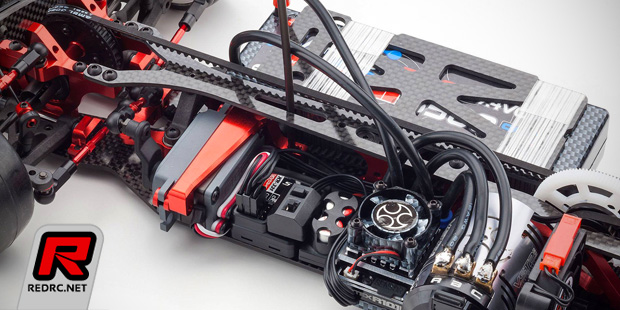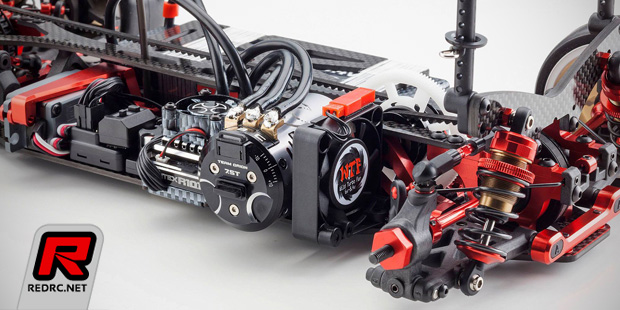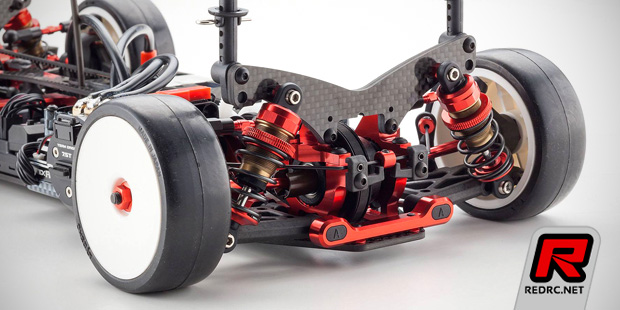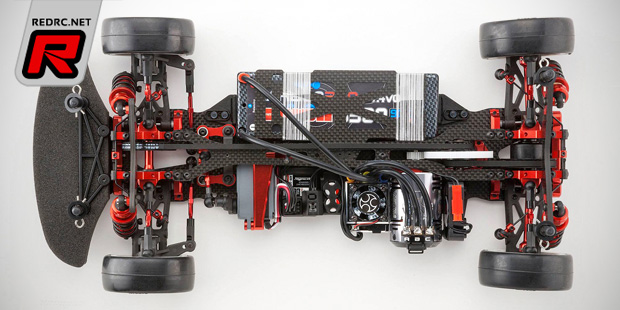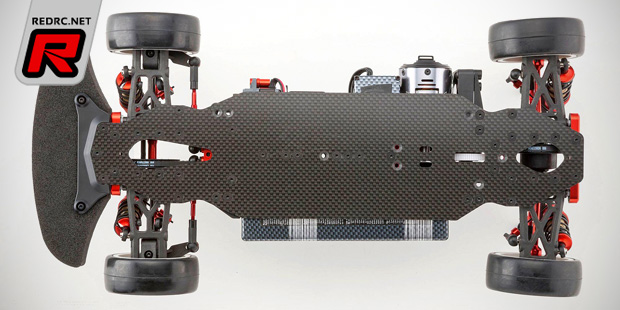 Source: Kyosho [kyosho.com]
---