August 19, 2015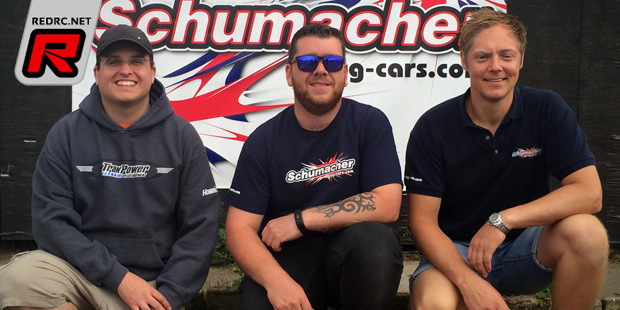 It was a return to the fantastic Midlands track of Bedworth this past weekend, almost 70 drivers were in attendance at round 5 of the Schumacher BTCC, there were other events on this weekend so a few usual BTCC suspects weren't present, however it was still a great event which all enjoyed. The format for the day was 4 rounds of qualifying with round by round and then 1 final for everyone. Bedworth's track was looking in superb condition and it was very quick. In the Touring Car Modified class Colin Price took the day's win from Ben Cosgrove in second and Paul Pinkney in third respectively while Darren Lee and David Hall rounded out the top 5 result.
Modified result:
1. Colin Price
2. Ben Cosgrove
3. Paul Pinkney
4. Darren Lee
5. David Hall
6. Gonzalo Garcia-Casad
7. Luke Hobson
8. Scott Booth
9. Merv Wignall
10.James Plimmer
13.5T Boosted had James Hard ending the day on top of the podium from Liam Brooks in second and Luke Burr in third.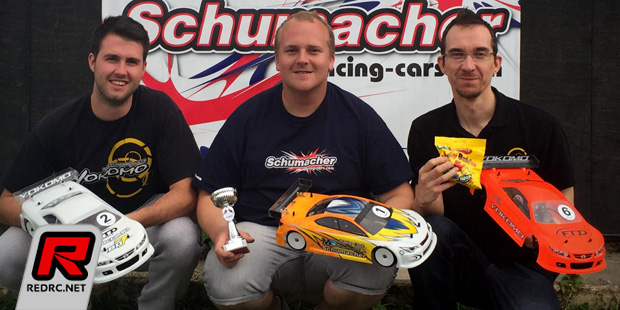 13.5 Boosted result:
1. James Hart
2. Liam Brooks
3. Luke Burr
4. James Greener
5. Lee Price
6. Ashley Coupland
7. Mark Musgrove
8. Ross Walker
9. Richard Moore-Harris
10.Jordan Norwood
Finally in the 17.5T Blinky category Colin Jackson came out fastest in the single A-main from Michael Ball and Nigel Shaw in second and third respectively.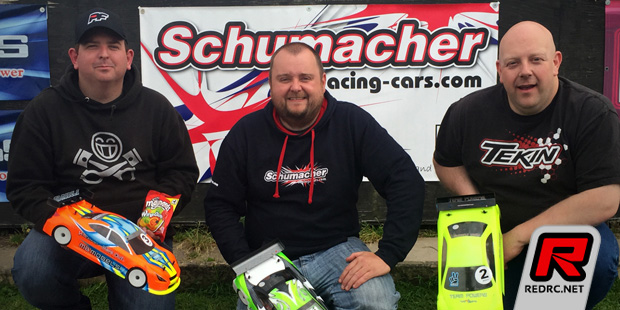 17.5 Blinky result:
1. Colin Jackson
2. Michael Ball
3. Nigel Shaw
4. Jason Butterfield
5. James Stewart
6. David Hough
7. Dean Coupland
8. Daniel Bostock
9. John Palmer
10.Adrian Sully
The Final round of the series is at West London combined with the KO GP on 5th and 6th September.
Source: Schumacher [racing-cars.com]
---