September 3, 2015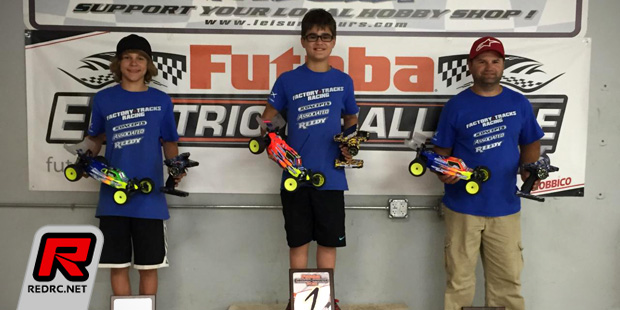 The 2015 Futaba Electric Challenge held at Leisure Hours Raceway in Joliet, IL is a unique event where the racers run indoor on Saturday and outdoor on Sunday, then combining the two scores from each day to determine a winner. Racers from all over the Midwest were in attendance and after the dust settled, the father-son-son Hornes trio out of Michigan swapped the 1-2-3 spots on both days in 2WD Modified Buggy, only to end in a three-way tie for the overall championship. Winning the tiebreaker, Aydin Horne finished first, with Austin Horne in second, leaving Al Horne to finish behind both kids in third.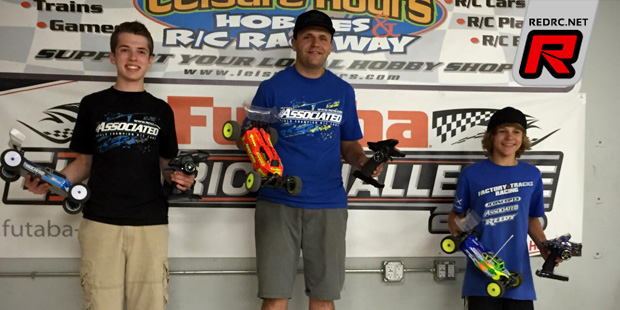 The highly competitive 4WD Modified class saw Brad Shearer dominate both days with 1-1 finishes to take the overall win from Mason Perillo and Austin Horne.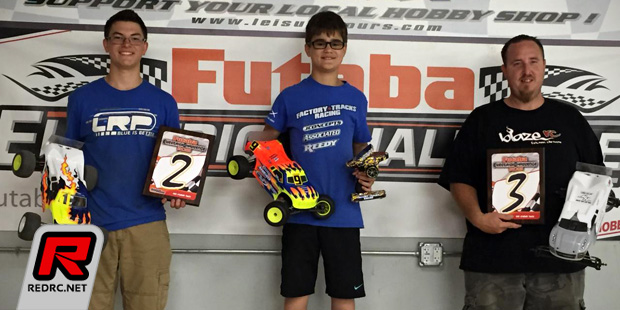 The 2WD Modified Stadium Truck class found Aydin Horne on the top of the box with his older brother Austin Horne taking the top spot honors in the 2WD Modified SC class. Elsewhere young gun local Austin Wick took the top spots in 2WD Stock Buggy and 2WD Stock SC.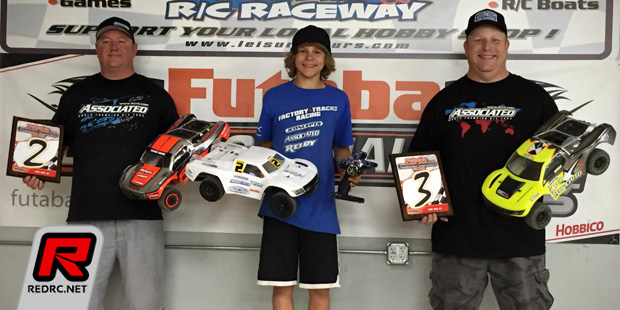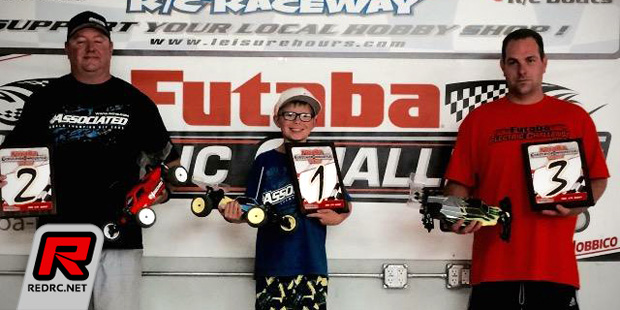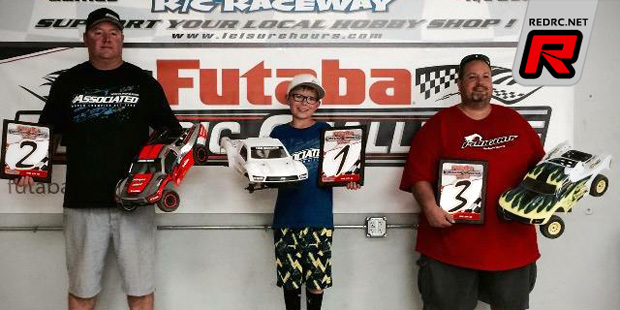 Source: Team Associated [teamassociated.com]
---