September 17, 2015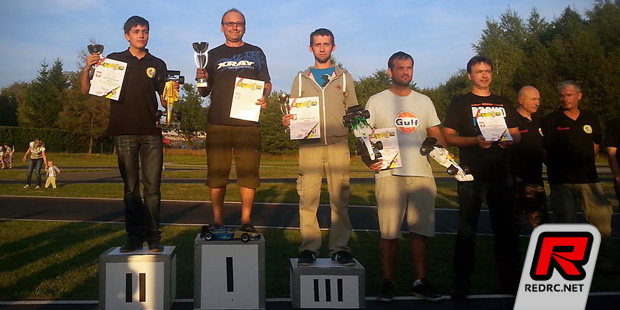 The 2015 Polish Championship finals were held at the Ruda Śląska track in pretty challenging track conditions with the grip changing constantly. In the Formula class Tomas Rajdus took the TQ from Michał Milanowicz who put his car on the 2 spot only a few seconds off. In the triple A-mains Tomas secured the overall win already after the second A-main with the fight for the runner-up spot being on between Przemysław Wicher and Michał Milanowicz. At the end Przemysław Wicher held the upper hand to take the second place at the final round while Michał Milanowicz rounded out the top 3 result.
Final round results:
1. Tomas Rajdus
2. Przemysław Wicher
3. Michał Milanowicz
4. Adrian Turek
5. Lukas Vater
6. Tomasz Szymański
7. Krystian Sobala
8. Patryk Jeż
9. Janusz Wilk
10.Anna Szymańska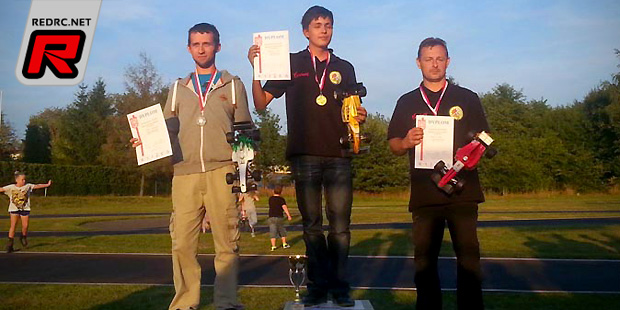 In the overall championship Przemek Wicher took the title from Michał Milanowicz in second and Krystian Sobala in third.
Source: Xray [teamxray.com]
---