September 15, 2015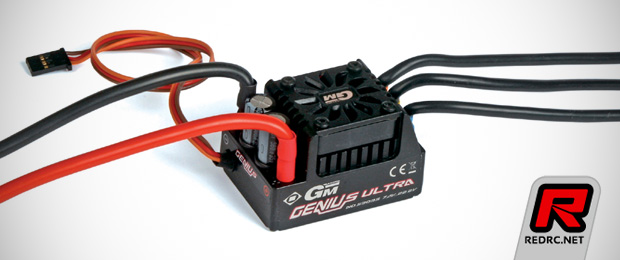 Graupner have introduced two new brushless speed controllers for 1/10th and 1/10th scale applications. Starting with the Genius Ultra, the 1/8th scale speedo offers a telemetry function to monitor parameters such as input voltage, current temperature, maximum temperate, maximum current, maximum and average speed on compatible HoTT transmitters such as the X-8N. It also sports an adjustable high-voltage BEC for 5V to 8V output and the controller is highly adjustable using an optional programming box or compatible HoTT transmitters.
Specifications:
– Constant current: 180A
– Input voltage: 7.4V-22.2V
– Cell count: 2S-6S LiPo, 8-18 cell NiMH
– BEC: 5-8V/3A, 10A peak current
– Weight: 92g
– Dimensions: 40x56x35.6mm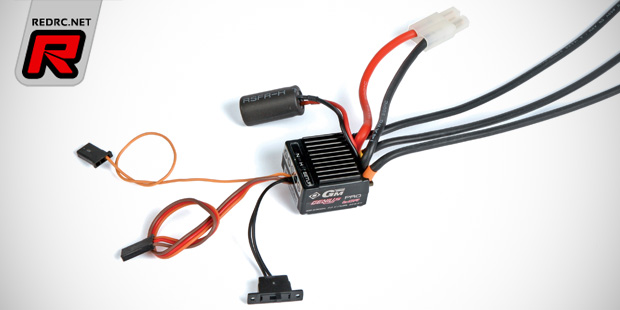 Also new is the Genius 60R Pro + T telemetry controller. The speed offers an adjustable current limiter, zero boost and turbo functions and the same telemetry functions as the Genius Ultra. Its small dimensions of 29.1x29x18.3mm allows to use it even in crowded environments.
Specifications:
– Constant current: 60A
– Cell count: 2S LiPo, 6 cell NiMH
– BEC: 6V/3A
– Weight: 56g
– Dimensions: 429.1x29x18.3mm
– Motor limit: 8.5T
Source: Graupner [graupner.de]
---