September 23, 2015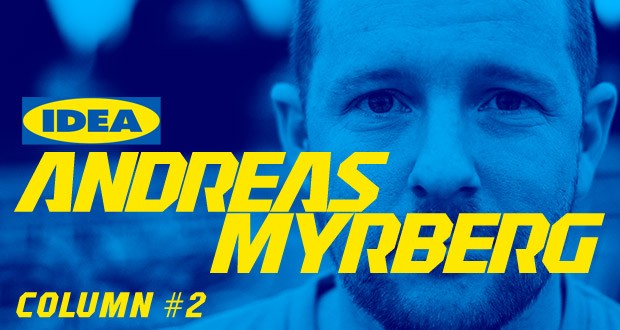 Why are Touring Car drivers the 'best' drivers? Or to put it differently, if you make it in touring you can make it anywhere. Yes, now a lot of you are upset, I understand but give me some of your time and I will try to explain why, as well as try to back this statement up. First of all how do you define a Touring Car driver? Especially the world class drivers, as most drivers have driven many different classes during their careers. So maybe I should write, why is it that so many drivers who succeed in Touring Car racing ALSO have great results in other classes also? There are definitely more of those, than drivers from other classes who ALSO make it in Touring Cars. So I need to give some examples.

So the best example is 3 times Touring Car World Champion Marc Rheinard. Also the current 1/12 World Champion he has won the 4WD off-road European Championships and took a podium at the most recent 2WD off-road European Championships in the UK.
It took Naoto Matsukura 4 attempts to win a Touring car WC title. In 1/12 he took 3 straight titles, so 6 years after his first WC title. It's a difficult title to win.
The first Touring Car World Champion Atsushi Hara is a prime example of what an ISTC WC driver is capable of. A 1/8 off-road World Champion he is also the only driver to also have achieved 3 WC podiums in a row in that class. Also in 1/8 On-road, on his first attempt he was 2nd in qualifying and directly into the Final at a WC.
Last weekend. Bruno Coelho a Touring car ace drove his first EOS race. Against Europe's elite off-road drivers he TQ'd the first round of qualifiers and went on to take the overall TQ of the 2wd class. I have big problems seeing anyone from any racing class coming to the ETS, for example, and on their first appearance TQ'ing the first round of qualifiers…
If we look at the other classes there are no good comparisons. Many drivers from 1/8 on & off-road have tried to compete at the top level in other classes, but as far as I know, there isn't really anyone who's actually made it in the same way touring drivers make it in other classes. So what is it that makes touring drivers great all round drivers? There are many factors of course, but the main point I think, is the perfection and optimisation of both car and racing line.
In off-road if you are a very good driver, you can drive faster than your car allows. In off-road the driver can overdrive the car, take jumps and bumps faster than it should be possible to do. In touring cars, this is not possible. This is extremely frustrating at times, as one could say that it's not a drivers class but instead a perfect setup car class. To a point it really is, however to make it in touring car you need to put down the time for driving, testing, improving and making sure the car eventually does what you want it to do. If you don't do this, it's virtually impossible to ever succeed.
Another aspect is tire knowledge / prep. How to drive to keep the tires the fastest during the complete heat / race. Not overdriving, keeping them within the temperature range where the wear is low but grip is consistent. While learning to do this you develop a fast consistent AND smooth driving style. Driving smooth is essential. Working on the driving line, finding more corner speed without sacrificing stability, tire wear/overheating is difficult, but when mastered it opens up a new world of possibilities to improve lap times.
A further point is the grip levels and power. Today's Touring cars (modified) are extremely overpowered especially compared to the grip levels available at most tracks. This adds another dimension into the tire management and car control. Don't throttle too hard, or too soft. Get the car sliding exiting the corner and you lose time and overwork the tires. Braking is the same. Don't brake too hard, don't get the car transferring too much weight as it will unsettle it and you will lose rhythm missing the corner entry thus losing corner speed. However if you brake too soft, someone will pass you on the inside. It comes to the point where watching the best drivers in the world is like watching racing art. Especially extremely close racing.
Now you will say that everything I wrote above also matters in all other racing classes as well. And of course it does, no doubt. It is my believe however that not to the same extent.
Off-road drivers have a much more aggressive driving style, driving over bumps and jumps you can't always be a super smooth driver, many times or most of the time the driver needs to be more aggressive as well as prepared that the car will move and bounce over the place thus sacrificing concentration on the optimum corner speed and instead work on keeping the car to the ground and being on throttle to keep the drive through the corners.
On-road gas drivers too have a more aggressive driving style. The foam tires and high levels of downforce and relatively low power, doesn't teach the drivers much about braking or smooth throttle control.
Am I saying stop what you are doing and start to drive touring cars only and you will get better at your favourite racing class? NO, not at all. If you want to become the best in the class you are running, you should stay in that and practice and race that as much as possible. There are so many things to learn in every racing class, small details which make a big difference so spend the time finding those.
However many racers are racing or practicing in other racing classes as well during off season. So maybe putting some time and effort into Touring cars even if you are an off-road driver or a gas on road driver, will maybe help you to improve your overall game.
As a last point to the discussion to point out how difficult it is to win in touring cars. Arguably the best RC driver in history, Masami Hirosaka, the driver with 14 WC titles obtained in 1/12, Pro10, 2WD & 4WD off-road. The one title in which he tried to win multiple times, and came extremely close each times he tried, but which always alluded him. Well you guessed it. He never won the Touring Car WC title.
Have an opinion on the topics discussed? Leave them in the comments below.
From Sweden, and now living in Germany, Andreas Myrberg is a former pro racer who has worked in the industry both as an employee and his own boss. A product designer, driving coach and manager, Andreas runs AME which develop the T-Shox brand as well as handle the sales and development of the ORCA range of electronics. Known to express his opinion, this column will be a monthly feature on Red RC.
The views and opinions expressed in this column are those of the author.
---