September 16, 2015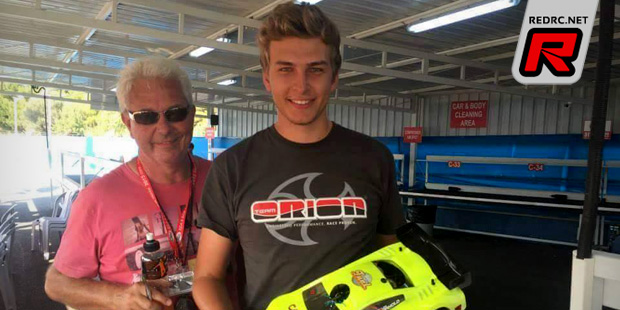 The French 200mm Nitro On-road national championship recently concluded with the fifth and final round being held at the Louviers track. However the season started off in Toulouse where Quentin Leroux had secured the TQ in front of Michael Derderian and Basile Concialdi. During the race Quentin decided to change tyres while Michael stayed on a single set. After the pitstop Quentin pushed hard and was on the back of Michael some 5 minutes before the end, but he could not pass him so Michael would take the win in front of Quentin.

The second round was held at the Mulhouse track and the event saw the championship debut of Leo Arnold who totally dominated the competition by setting a new lap record, grabbing the TQ and wining the race from Quentin Leroux and Kevin Rasquin.
For the third round the drivers went to Sens near Paris. Quentin Leroux showed a great performance on the technical track, taking the TQ from Leo Arnold. In the main final Quentin decided to change tyres while Leo would use a single set of rubber. After the pitstop for tyres Quentin had a flame out and this denied him to race Leo who would take the win from Quentin and Thomas Guillon.
The fourth round of the championship would be held on the Grenoble track in very high temperatures. Quentin Leroux took the TQ by only one hundred of a second from Leo Arnold. Right from the start of the final the two team mates would pull away from the field and some five minutes into the race Leo had passed Quentin and never looked back to take the win from Quentin in second and Michael Derderian in third.
The fifth and final round had the weather come into play with a wet qualification. Basile Concialdi made the best out of the conditions and took the TQ from Leo Arnold and Thomas Guillon. Unfortunately the main event was cancelled due to heavy rain so the qualifying result was taken to determine the day's winner. Overall the championship went to Leo Arnold with an impressive performance of three wins and a single second place.
Source: Capricorn [capricornrc.com]
---