September 16, 2015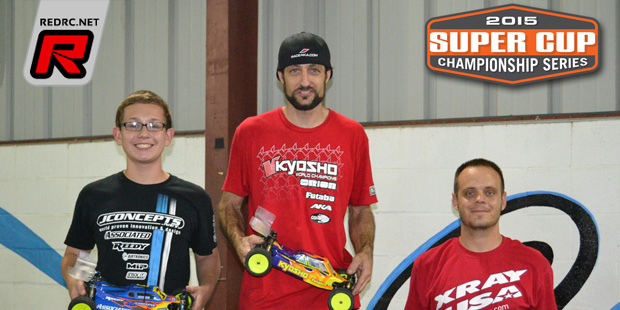 199 racers from all over Florida made their way to Beachline Raceway in Cocoa for the recent round 2 of JConcepts' Super Cup Championship Series. Beachline's large indoor pitting area filled in the early morning with racers quickly setting up to turn practice laps while working on tuning and tire combinations. Racing went live at 9:30am with 48 heats to be run over 2 rounds of qualifying. For the main event of the day, Modified 4WD was shaping up to be a epic showdown of skill and talent. JR Mitch set TQ with a time of 17/5:04.459. Mitch would amass a quick lead over Ryan Eckert. It looked as if Mitch would take a win until lap 9, JR's car snapped an A-arm giving the lead to Ryan Eckert. Daimon Borkowicz was close behind and looking for the lead, but Eckert ran the clean laps to take the win with Daimon in 2nd. Leon McIntosh raced home for 3rd with Sebatian Hazbun 4th and Alfredo Arrieta 5th.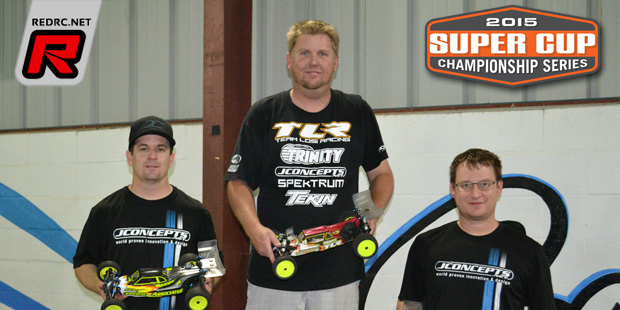 Daimon Borkowicz Set the pace in Modified 2WD Buggy during quals with a time of 17/5:15.036. JR Mitch took his TLR 22 2.0 to the front on lap 2 and began to open a lead over the rest of the field. A great battle ensued for 2nd between Jason Ruona, Paul Wynn, Don Haygood and Daimon Borkowicz. After many changes for position on the track, Paul Wynn took 2nd as Jason Ruona finished 3rd. Daimon was 4th and Ryan Eckert 5th overall.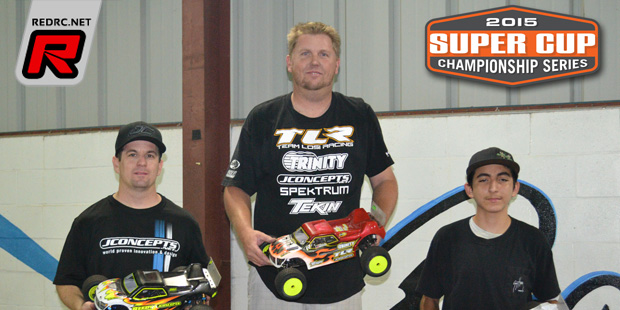 JR Mitch would set TQ in Modified Truck but Paul Wynn would not let his fellow JConcepts teammate slip away with a easy A-Main win. The lead duo would complete 17 laps in 5 minutes with JR taking the win and Paul in 2nd. Sebatian Hazbun ran a clean and consistent race for 3rd with Ryan Eckert a close 4th and Richard Hazbun 5th.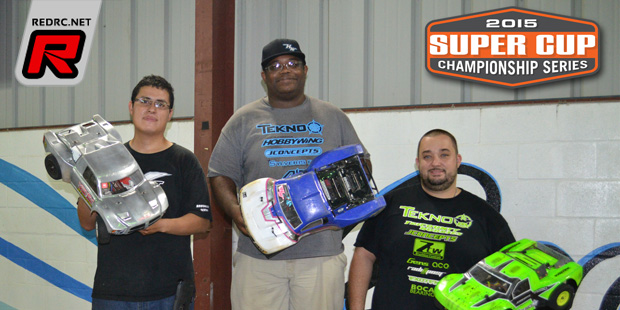 John Bernard moved his truck at the start of the 4WD Short Course main past TQ holder Yaming Torres. Bernard would have his hands full with Daniel Paz hot in his tracks but unable to make a pass as the finished 1-2. Janos Lazar raced home to 3rd, Yaming took 4th and Tony Nicorta 5th.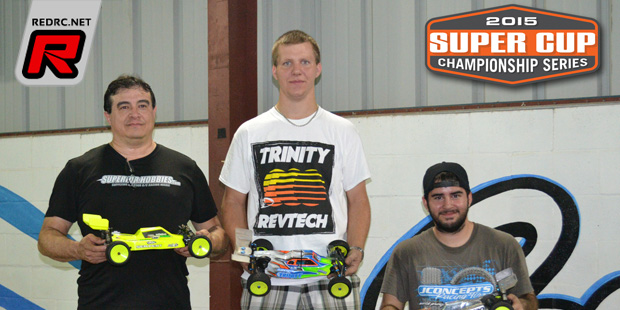 In Expert Stock Buggy AJ Marasco set the TQ in a very stacked and competitive field. A rough lap 2 would open the door For Alan Wight to move past Marasco for the race lead where he was followed closely by Ruffy Rios. Ruffy was able to keep pace with Wight but unable to secure a pass as he and Wight would finish 1-2. Ruffy Rios took 3rd and Billy Bruce 4th with Alex Kubilus 5th.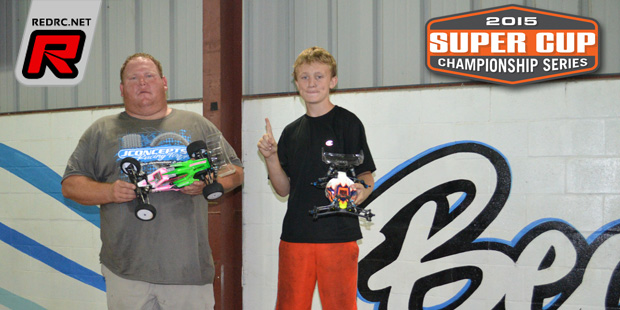 Independent Stock Buggy would see a young Aidan Mangus TQ both rounds of qualifying and lead every lap of the A Main as he cruised to his first Super Cup win. Brett Hold held off Rebecca Miller for 2nd and John Prickett edged David Wallace by 3 tenths of a second for 4th.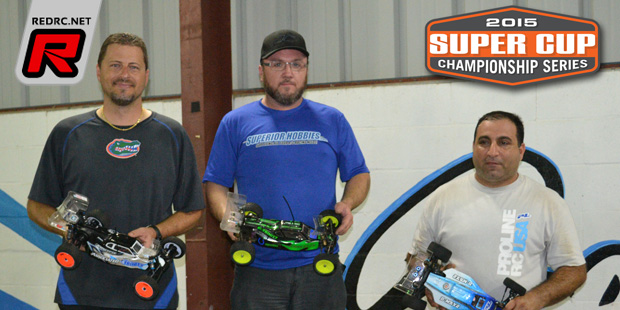 Billy Bruce set TQ in 40+ Open 2WD Buggy but he and Edwin McTureous battled for the top spot. At the end of the 5 minute main, Billy prevailed on top and Edwin was a close 2nd. Richard Hazbun, Walter Cruz and Tracy Carver rounded out the top 5.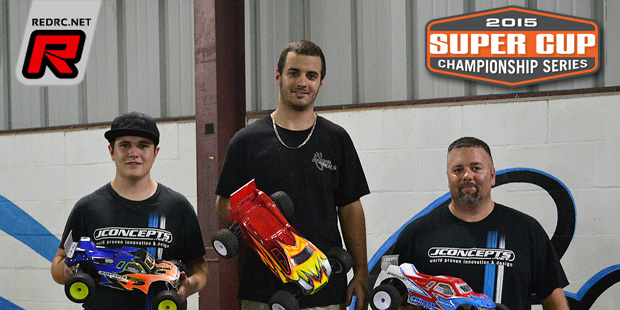 AJ Marasco set TQ in a 30 truck field of Stock Stadium Truck. During the A-Main, Kyle Paquett proved he had the truck to beat as he moved to the race lead at the start and lead every one of the 16 lap main. AJ settled for 2nd place right on the bumper of Kyle. David Whitesides took 3rd as Jordan Singletary drag raced Tracy Carver back to the line for 4th.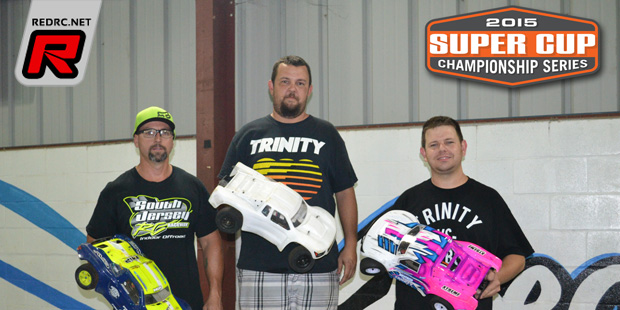 Kevin Abbott started P1 of 2WD Stock Short Course but would fight to keep the spot as his fellow teammate Adam Hanas found his truck setup perfect for a win in the A-Main. John Prickett made a last lap pass on Abbott for 2nd with Tracy Carver and Danny Wight rounding out the top 5.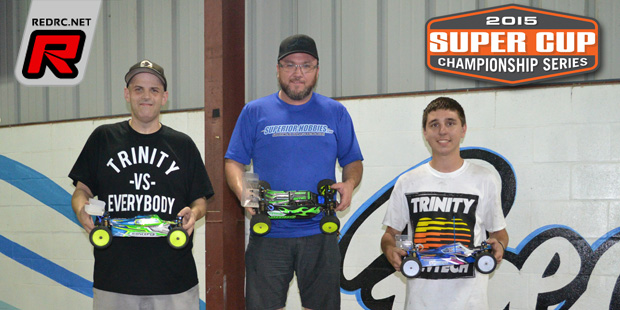 Billy Bruce was the man to beat setting TQ and taking the win in 13.5 4WD buggy. Erik Everett kept pressure on Bruce as they both raced each other clean and hard for the top spot. Everett finished 2nd overall with Jordan Singletary 3rd, Brett hold 4th and Travis Adams 5th.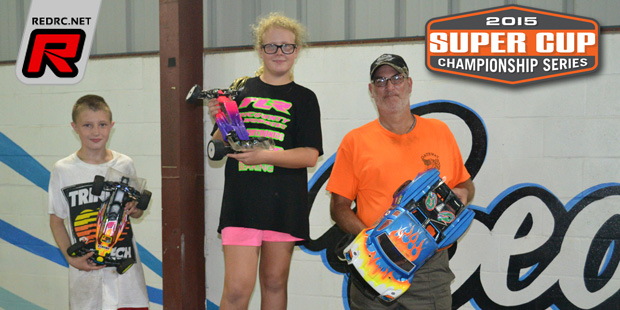 In Novice rising star Kiara Hold set TQ of the 10 car field with her time of 11/4:06.675. Kiara was not going to be denied a victory as she worked through traffic like a seasoned professional. Kiara would lead all 11 laps for her win. Ethan Keeple continued to develop his driving skills racing home 2nd place. Shawn Schimdt, Dominick Aliprando and Mike Williams would round out the top 5.
Source: JConcepts [jconcepts.net]
---