September 20, 2015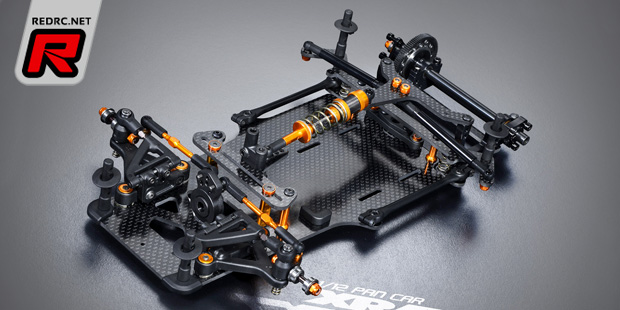 Xray have officially introduced the 2016 specification X12 1/12th scale pan car kit. As explained by Alexander Hagberg in our exclusive interview and making-off feature, the car features some subtle changes and refinements to create a car that is faster and easier to maintain and setup. The backbone of the 2016 car is a redesigned 2.5mm carbon fibre chassis with optimised flex characteristics to allow for precise handling while being soft enough to generate the grip needed. Pre-drilled mounting positions for composite battery stops help to securely fasten 1S LiPo batteries both in a longitudinal and transversal position and the high-grade graphite material generates perfect stiffness for both for indoor carpet and outdoor asphalt racing.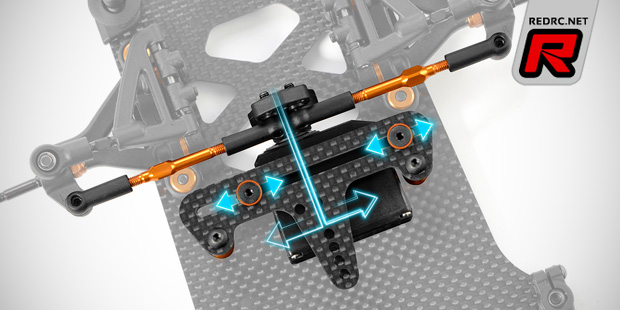 Also new with the X12'16 is an adjustable, centrally-positioned floating servo mount that eliminates unwanted tweak while accommodating virtually every 1/12th scale servo. The mount also ensures perfect servo saver centring and alignment for equal left-to-right steering balance, irrespective of the servo brand used.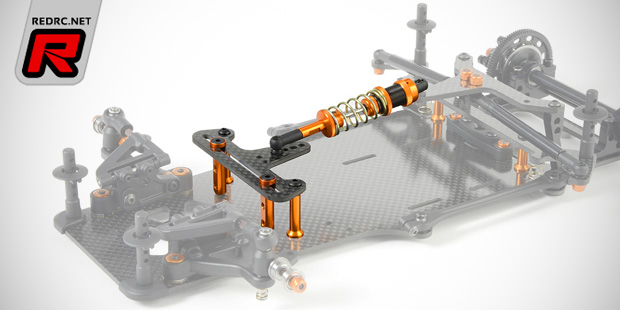 Moving back the latest incarnation of Xray's successful X12 platform features a total of four shock mounting positions with two different front and two different rear positions being possible to fine-tune damping and on/off-power behaviour. The centre shock is basically a scaled-down version of Xray's T4 touring car damper and it sports a black anodised aluminium body, a highly-precise shock piston, soft bladder and its design allows for simple and easy droop adjustments. Included is also a shock length adapter to easily alter the overall length of the shock absorber which can be a helpful tuning aid in certain track conditions.
Other new chassis features include a centrally-positioned shock mount for improved lateral stiffness, updated side-link positions help with rear end grip and overall agility while rear chassis brace acts as a sturdy base for the straight-type side springs, the battery and the body mounts.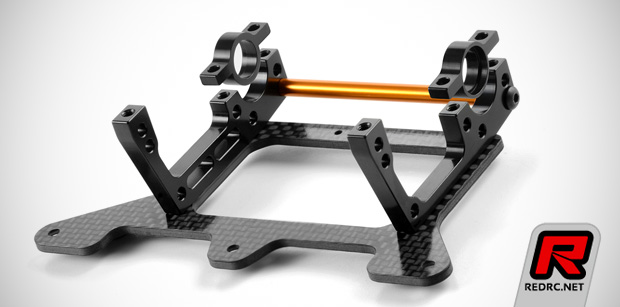 Coming to the rear end the most noticeable change is the rear motor pod whose all-new design allows for quick and easy ride height changes using shims instead of the industry-standard plastic inserts as seen on many other cars and also the older X12 kits.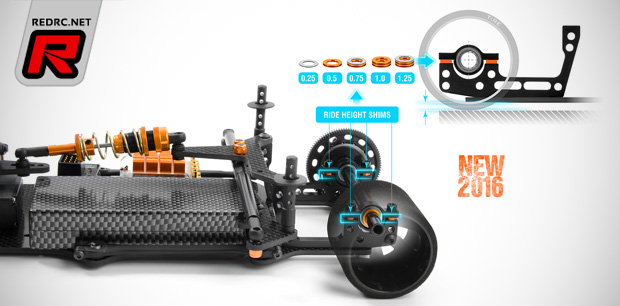 Machined from high-quality 7075-T& aluminium the motor and power pod plates are of a low-profile design, significantly lowering the centre of gravity, thus boosting corner speeds. The all-new axle clamps give precise support for the graphite rear axle that features a precise ball differential with precision-ground D-rings and a 3x8mm axial thrust bearing. Doing away with the standard composite inserts also makes for more precise gear mesh adjustments and better heat dissipation from the bearings when running modified motors. The kit will hit the stores very soon and as usual it comes without electronics, body and wheels or tyres.
All-new 2016 spec features:
All-new chassis
All-new chassis flex
All-new optimised pod link positions
All-new rear pod plate
All-new adjustable servo system
All-new floating servo mount
All-new weight balance adjustment
All-new centre shock position adjustment
All-new rear bulkheads
All-new rear upper clamps for ball-bearing
All-new ultra-low CG of rear suspension
All-new lighter rear bulkhead brace
All-new adjustable rear ride height
All-new ride height adjustment shims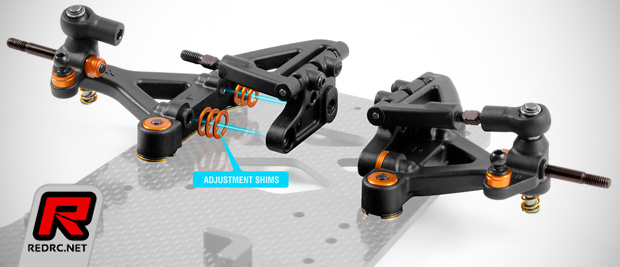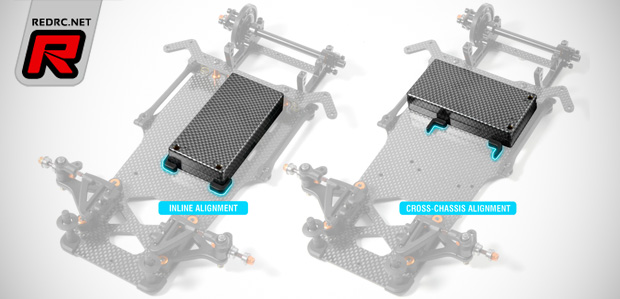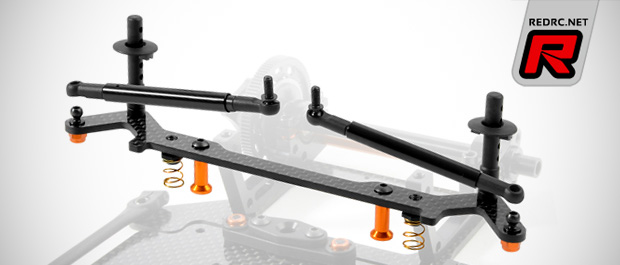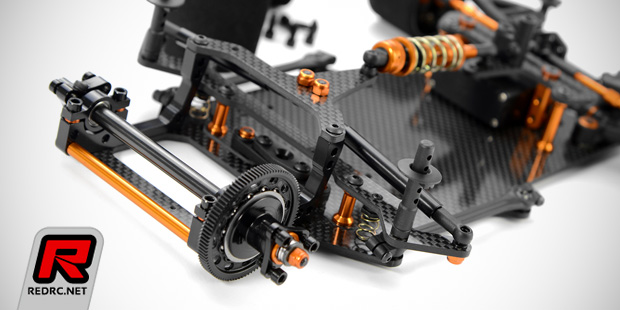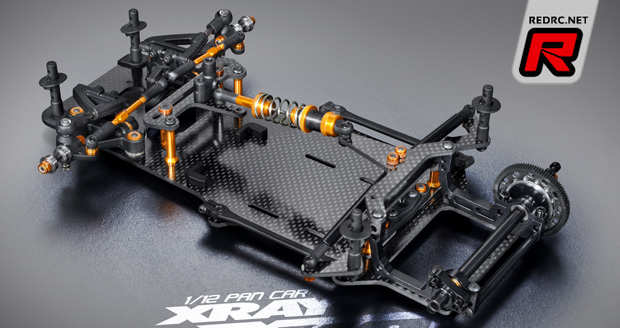 Source: Xray [teamxray.com]
---