October 20, 2015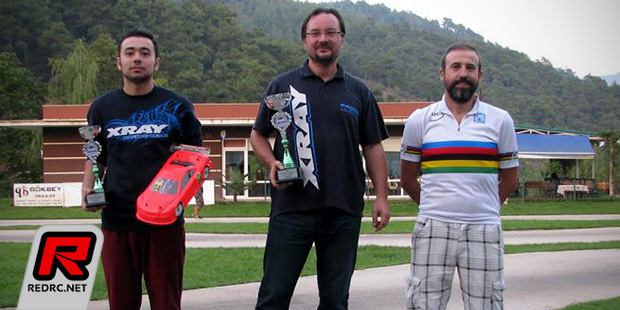 The Turkish On-road Championship recently concluded with the fourth and final round held at the Bumod track. A total of 105 racers attended the series that hosts the four classes of Touring Modified and Touring Stock as well as 1/10th and 1/8th Nitro with the final round also offering a supporting 1/10th Formula class. After the four races, held both at the Izmir Efmod and Bumod tracks, the Touring Modified category had Kayhan Ketenci (Xray) taking the title, but he was tie on points with Xray team mate Fatih Kaya who had to settle for second. Erol Uçar (Xray) rounded out the podium two points short with a total of 604 points.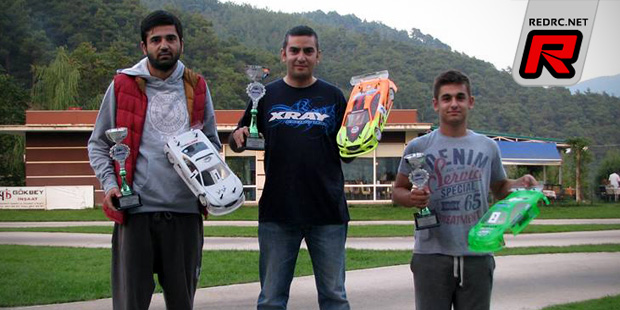 The Touring Stock class had Arman Maralan (Xray) taking the overall win with 608 points from Onur Karacuhalılar (Xray) with 607 points. Ali Kaya (Xray) completed the podium sitting in third with 597 points.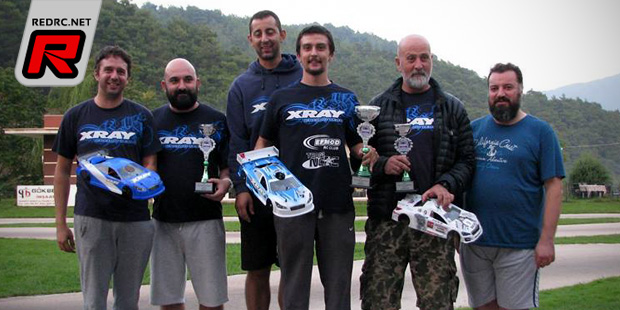 The 1/10th 200mm Nitro category had Mustafa Alp (Xray) bringing home the title honours with 620 points from team mate and runner-up Halit Körpe (Xray) with 612 points. Kubilay Kütük (Xray) ended the season in third. Finally in the 1/8th Nitro class Bülent Toker (463 points) came out successful from Gürol Batı (451 points) and Murat Budun (450 points) in second and third respectively.
Source: Xray [teamxray.com]
---