October 21, 2015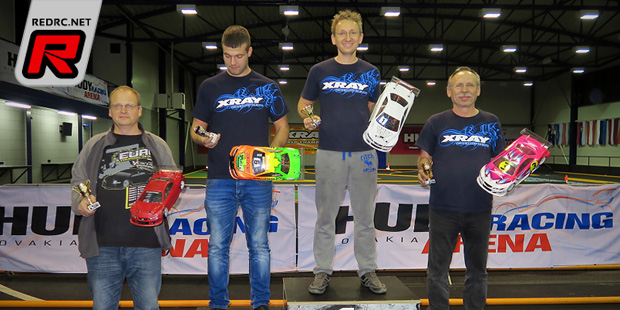 The opening round of the 2015/16 Slovakia Cup was held at the Hudy Arena in Trencin. The race was held in several electric on-road and off-road classes and in Touring Modified it was pre-event favourite Martin Hudy who took the pole position on his home track. The fight for the 2 spot was on between David Nemcek and Zdenko Kunak with the better end for Zdenko while David placed his car on the third spot for the finals. As expected the A-mains then saw a clean sweep from Martin but behind him the race was on for the runner-up spot and this time David kept his cool while Zdenko ran into trouble. At the end David would grab the runner-up spot behind Martin, with Juraj Hudy rounding out the top 3 result. Oliver Havranek and Zdenko Kunak completed the top 5 result.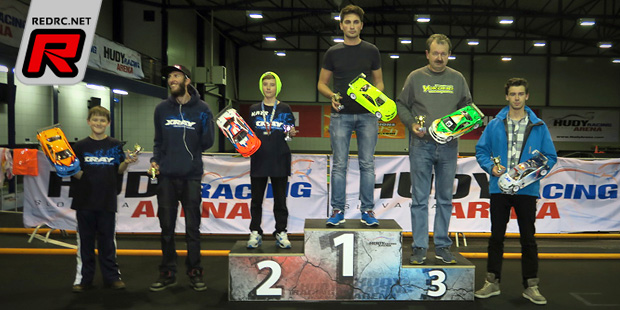 The Touring Stock class had Blazej Orlowski coming out fastest from Oliver Havranek in second and Tono Sloboda in third. Branislav Panak ended the final in fourth, Ladislav Toth competed the top 5.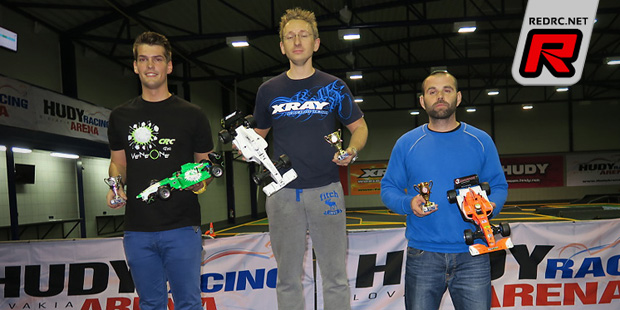 The Formula class saw another win of Martin Hudy while Andrej Vnucko grabbed the runner-up spot. Michal Skuben, Martin Vejmelka and Miro Hargas came rounded out the top 5 result.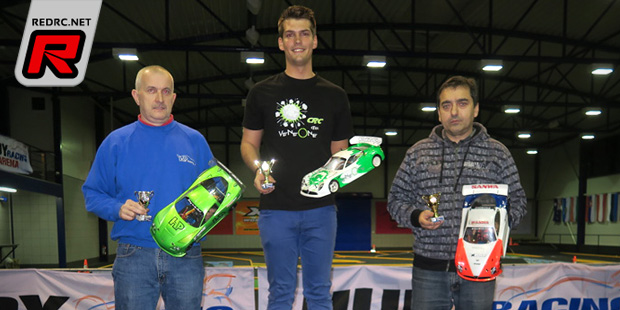 In the 1/10th Pan Car class Andrej Vnucko ended the race on top of the podium. Miro Hargas and Rudo Kadlecik finished in second and third respectively, in front of Vladimir Viskup and Sveto Spalek.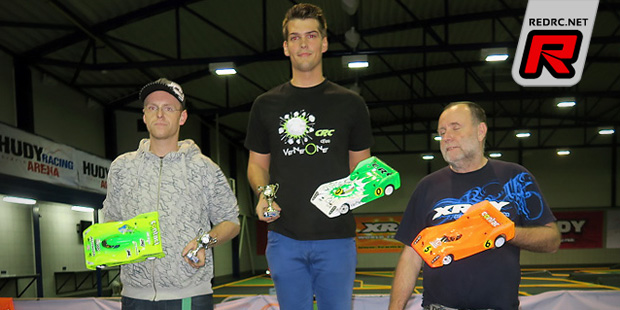 New for this season is the 1/12th Pan Car class that had Andrej Vnucko coming out successful from Tomas and Igor Liptak. Vladimir Viskup and Tono Sloboda rounded out the top 5 result.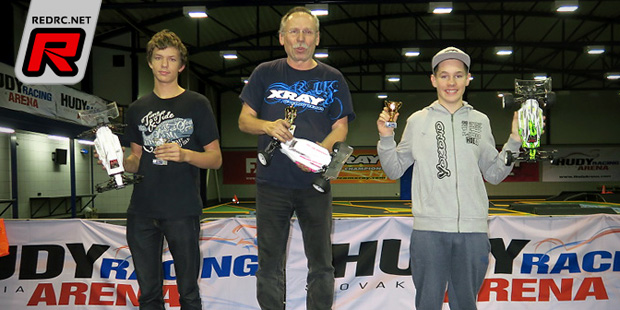 In the 1/10th 2WD Buggy class it was Juraj Hudy who dominated the proceedings on his home track. Daniel Neumahr and Marcel Rekettye finished in second and third respectively, Pavel Dostal and Michal Nagy ended the day in fourth and fifth place. Finally in the 4WD Buggy category Marcel Rekettye would take the day's win from Juraj Hudy and Tomas Liptak. Roman Pavlus and Pavel Dostal completed the top 5 result.
Source: Xray [teamxray.com]
---