October 19, 2015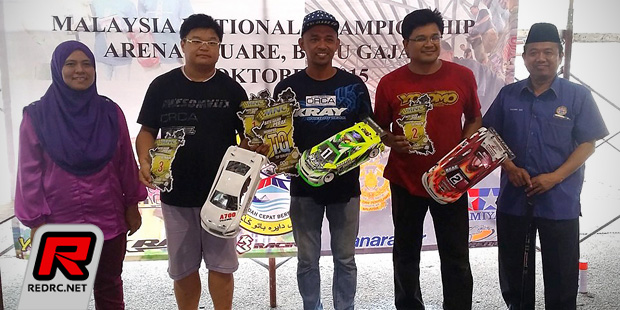 Round five of the Malaysia National Championship was held at a semi-permanent indoor track in Ipoh State Bt Gajah, Malaysia. The unknown track made for a level playing field and attracted a total of 75 racers to attend in several electric on-road classes including Touring Modified, 13.5T Boosted and 13.5T Blinky. Finally in the Modified class Azri Amri (Xray) took the TQ and win from Shanrin (Yokomo) and Wong Kok Wai (Awesomatix). Azahr and Michael Lim would round out the top 5 result.
Touring Modified final result:
1. Azri Amri
2. Sharin
3. Wong Kok Wai
4. Azhar
5. Michael Lim
6. Michael Lo
7. Norazam
8. William Tiong
9. Riffat
10.Nott
The 13.5T Boosted class saw Michael Lo (Awesomatix) coming out fastest after the qualifiers and he would also went on to win the A-main from Zul KKB (Xray) and young Adik Haikal (Xray). Arman Ahmad and Nana completed the top 5 result.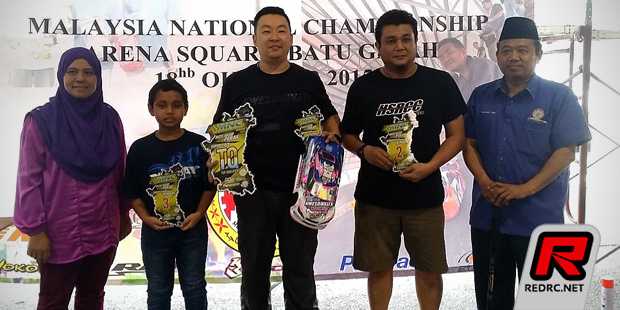 13.5T Boosted final result:
1. Michael Lo
2. Zul KKB
3. Adik Haikal
4. Arman Ahmad
5. Nana
6. Max Teo
7. Firas Ismail
8. Steve Siow
9. Boy Hazlyne
10.Suah
Finally in the 13.5T Blinky category it was again the TQ holder who would win the race. Ajiq would secure himself the day's win from Zack and Ateromen.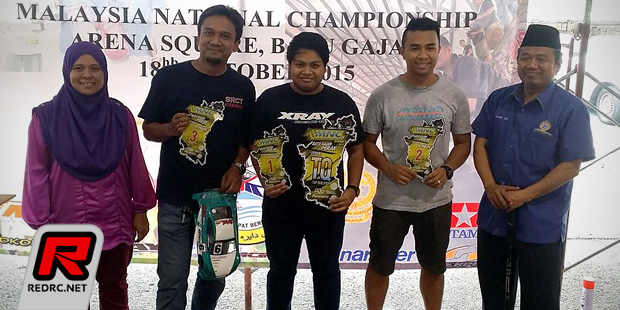 13.5T Blinky  final result:
1. Ajiq
2. Zack
3. Ateromen
4. Alif
5. Azam Nordin
6. Eiji
7. Shukri
8. Wazir
9. Yazid
10.Zahari
Source: Xray [teamxray.com]
---