October 27, 2015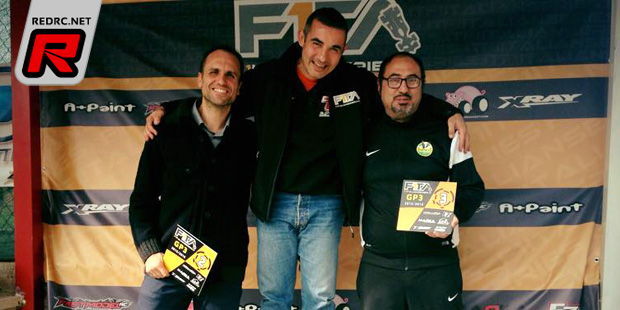 The third and fourth round of the F1ItalianSeries again attracted 33 drivers to compete in the GP3 and GP4. The two Ferrari of Magnocavallo and Capuano were the fastest right from the start and they would dominate from Q1 to the end of the GP3 called third round. The only driver able to come close was Manciocchi with his Hesketh design car.
GP3 result:
1. Magnocavallo
2. Capuano
3. Manciocchi
4. Attura
5. Cardelli
6. Sarra
7. Morgagni
8. Cutugno
9. De Caro
10.De Vincentis
11.Zanninelli
12.Urbani
13.Barberi
14.Cassarino
15.Giorgio
The GP4 round was a different affair then as the Ferrari of Magnocavallo had an issue and suddenly stopped on the track. Manciocchi (Hesketh) took the lead followed by Capuano with the other Ferrari and Morgagni driving a Renault ING design car to a fine third place.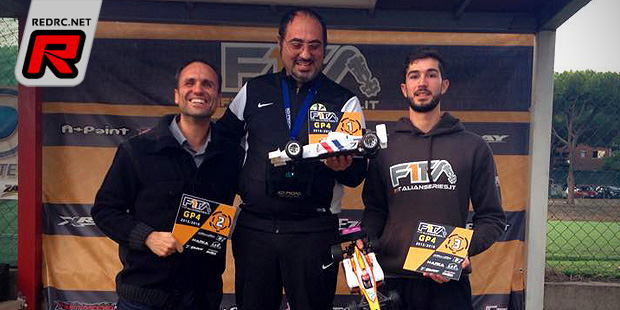 GP4 result:
1. Manciocchi
2. Capuano
3. Morgagni
4. Cardelli
5. Barberi
6. Cutugno
7. Giorgio
8. Attura
9. Bagagli
10.Zanninelli
11.De Vincentis
12.Sarra
13.De Caro
14.Bruschi
15.Magnocavallo
The additional MiniGP race caused some issues for the organisers as the drivers lacked some fair play thinking and thus race control will enforce more penalties from the next race on. Elsewhere in the Xray X1 Challenge Andrea Attura (Toro Rosso) is now leading the ranking.
Source: F1ItalianSeries [f1italianseries.it]
---