October 7, 2015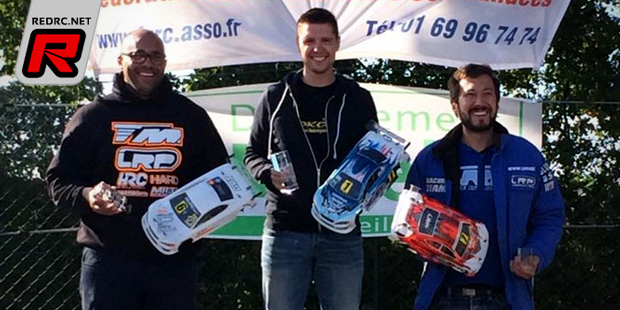 The fifth and final round of the French Electric On-road Nationals was held in Reding. In the premier class of Touring Car Modified Loic Jasmin (Yokomo) took the day's win from Team Magic driver Cyril N'Diaye and Xray's Hugo Ragaut. Jérémy Limoges and Rémi Callens in fourth and fifth respectively rounded out the top 5 result.
Modified A-final result:
1. Loic Jasmin
2. Cyril N'Diaye
3. Hugo Ragaut
4. Jérémy Limoges
5. Rémi Callens
6. Walter Pollet-Villard
7. Manuel Wagner
8. Thomas Vigneron
9. Alexandre Eleaume
10.Valentin Lehmann
The Stock 10.5T finals had Pierre Delorme (Xray) dominating and taking the day's win from Xray team mate Alexandre Kunkler while Yoann Bukowski (Team Magic) rounded out the top 3 result. With the win Pierre also grabbed the French Stock 10.5T national title.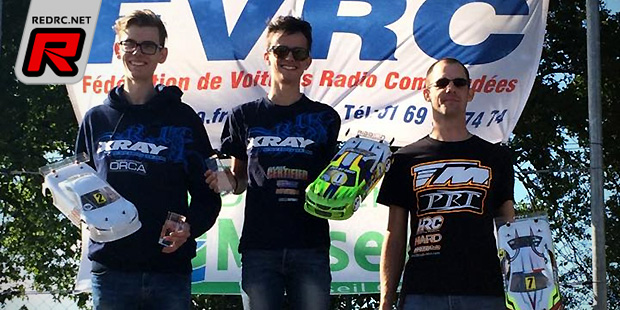 Stock 10.5 A-final result:
1. Pierre Delorme
2. Alexandre Kunkler
3. Yoann Bukowski
4. Arnaud Soulignac
5. Julien Jost
6. Jérémy Delalondre
7. Jean Delorme
8. Jérémy Clavey
9. Mathieu Picaudé
10.Aurélien Rivard
Finally in the Formula class Jérémy Limoges was the man to beat as he won all five rounds of qualifying and he also took the overall win from Gigi Mantrand in second and Hervé Becet in third. The win secured Jérémy the Formula class championship title.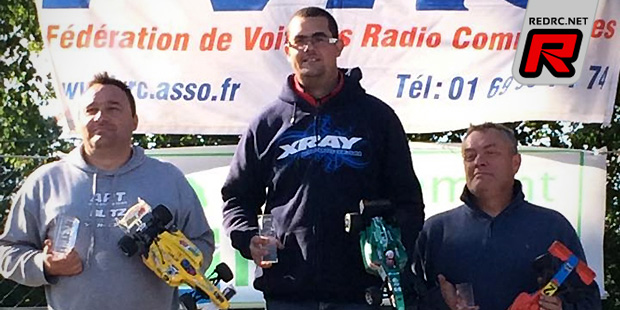 Formula A-final result:
1. Jérémy Limoges
2. Gigi Mantrand
3. Hervé Becet
4. Valentin Lehmann
5. Laurent Desperries
6. Christophe Pyszczek
7. Jerome Courreges
8. Pascal Limoges
Source: Xray [teamxray.com]
---