October 30, 2015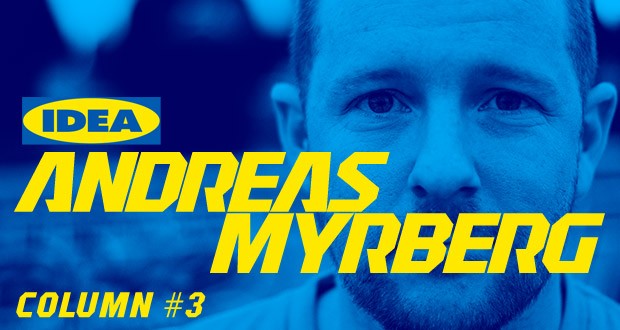 Racing RC cars is something we all love. There are many great things about it. Today I want to take up one thing which is essential but many times overlooked. Going to races and experience many different places at the same time. During my time as RC professional and the last years promoting my own brand I have visited a wide range of tracks, locations, countries to go racing. Thanks to RC I have seen the world. Maybe not so much sightseeing done but still seen a lot. Me and my dad started to go to races within Sweden first of course and after some years we went to Norway and Denmark neighbour countries of Sweden. As I got better the more I traveled to get to bigger races, making a name of myself and having fun racing and experiencing things no longer possible only in Sweden. We started to go to further.
Holland, Germany, England, France, Italy, Austria places which within a day or 2 where reachable by car. Eventually I came to the point where I had sponsors who wanted to send me to races also outside Europe to make their brands more visible additionally the best way to improve yourself is to race against people on tracks you have never raced at. These races are mostly the races which you will remember later on when you look back on your racing years. So today I wanted to share with you my top 5 races which if you are like me, should be on your bucket list of RC races/places to go to. The list below is not in any specific order.
Snowbirds – Orlando/USA
One of the craziest races on the planet. Maybe the one race with the biggest number of signed up racers. 2 race tracks are built up, but not at the same time. 11 hours On-road then 1 hour brake to rebuild the track into Oval and the track will stay like that for 11 hours until its changed back to On-road again. This was at least the way it was when I was there, now they seem to have put in a 3-4 hour break overnight.
Practice starts normally Tuesdays and then there is more or less constant racing until the finals on Sunday. The track is built up in a Hotel and all racers also stays at this same hotel of course. You will get a lot of driving as you can sign up to as many classes, even running Oval and On-road, if you can make without a lot of sleep.
Additionally to some great racing (including Oval which unfortunately does not exist in Europe) is also the area of Kissimmee/Orlando with great tourism, mainly due to Universal Studios and Walt Disney World. This race is definitely one of the races which I always tell people about when asking about bucket list races. Get your sleep now was one of the slogans used and I only understood when I finally joined the race.
ETS Series – Hudy Arena/Slovakia
The ETS Series has become the most important racing series in the world (Touring cars and F1). A combination of great organized races, Scotty as announcer and the world elite of touring drivers has made the ETS Series the most important racing series at the moment and I think also throughout time as well. The absolutely best drivers on the planet battle it out for the glory. This is a race series you absolutely need to go to at least once. Since there are races at many different places in Europe and if you can only make 1 race per year well then the decision which one to go to.
Some years now, the ETS final has always been going down at the Holy Grail of RC – Hudy Arena. This is truly the best place to go RC racing at. The facilities are perfect. On top of World class racing you will be amazed by the Hudy arena itself. Take a tour through the Factory of Xray and Hudy or enjoy the catering which is offered or wait for the Saturday evening party. If you love RC as much as I do you need to visit the Hudy Arena once in your life and the best way to do this is in combination of an ETS Final.
TITC – Bangkok/Thailand
It's hot, it´s humid, it´s long days and it's something you have never experience before. Unofficially the TITC race is held as the hardest race to win during a year without a World title to grab. Why is it so hard? Well there is basically open practice for weeks upfront and some world class drivers live in Bangkok. Surikarn, Hara, Groskamp and Moore (well almost at least). So it's more or less their home track where the race is held.
But world class racing is not the only reason to attend this race. This is the biggest and most important race south-east asia for Boosted Stock and Zero boost stock as well. Which means that there are many other nationalities except Thai drivers. Drivers from Europe of course, Malaysia, Singapore, Japan, China, Indonesia, HongKong as well as many Australian drivers as well. The racing is great in all classes. Food and drinks are great, people are extremely friendly and open to help. Race commentator are legendary. Look out look out, some car on the straight. Watch out some car crash on track. If you go you should go for a week minimum and you will get the full TITC experience. Did I mention that it is hot?
IIC – Vegas/USA
Scotty Ernst wanted to bring the best drivers in the world to one of the most famous cities in the world to create a week of racing never seen before and so he did. 2005 the first race went underway in the legendary Stardust Hotel. I had the pleasure of joining that race. Great racing, commentary from Scotty himself as well as Charlie S. Great atmosphere, camaraderie and competition. Most American On-road brands are represented and tuners of all sorts as well.
The most recent host hotel has been closed and for this year only there will be no event. However the location being Vegas does not change and I am happy that it doesn't as this week of racing definitely is something different. Time schedule is 7am to 8pm so there is always time in the evenings to enjoy Vegas, the strip, casinos, or whatever you want to do. As you know what happens in Vegas stays in Vegas. Except your memories of this extra ordinary week of RC racing.
Yatabe/Japan
This is a slightly different one. Since there isn't a fixed big race per year in Yatabe I cannot write that you should go to this specific race. However, Yatabe is something special so you need to find a race which fits your needs. But you need to go to Yatabe. Japanese drivers, culture, food and racing is one of a kind which you cannot find anywhere else on this planet of ours. Yokomo, the owners of Yatabe has had the best RC track and facilities for many years however since the rebuild it has become extra ordinary.
Yatabe is also a maker of champions. The best RC driver in history Masami Hirosaka as well as 2 extremely successful drivers (Atsushi Hara and Naoto Matsukura) all started out here so a lot of talent has been purified on the tracks of Yatabe. Not long ago the World Championships in 2WD and 4WD electric off-road was held and other World championships has been held here as well and I am sure more will come. Japan is home of many of the greatest RC brand and this needs to be experienced to be understood and the best place to do so is at the Yatabe Arena.
There are of course many other races and places to experience. I have not attended them all. But I will try to as this is definitely one of the additions to the racing itself which makes RC such a great hobby and way of life.
Have an opinion on the topics discussed? Leave them in the comments below.
From Sweden, and now living in Germany, Andreas Myrberg is a former pro racer who has worked in the industry both as an employee and his own boss. A product designer, driving coach and manager, Andreas runs AME which develop the T-Shox brand as well as handle the sales and development of the ORCA range of electronics. Known to express his opinion, this column will be a monthly feature on Red RC.
The views and opinions expressed in this column are those of the author.
---