October 6, 2015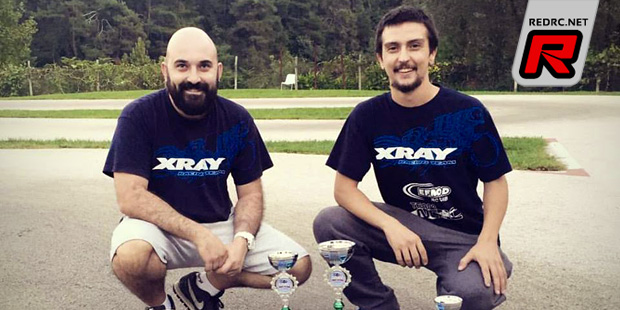 Round four of the TORC Championship was held in Bumod Bursa, Turkey in rather cool weather conditions compared to the previous round. In the 1/10th 200mm Nitro Touring class Mustafa Alp put himself directly into the final thanks to TQing three qualifiers. At the start of the main final Mustafa took off with no problems and he quickly opened a gap to his competitors. Some 25 minutes into the race he came in for a scheduled stop for tyres and at the end Mustafa brought home the win after a very clean run and with an 8 laps margin on runner-up Halit Korpe who suffered from several flameouts during the race. Mert Ekinci would round out the top 3 result.
A-main top 5 result:
1. Mustafa Alp
2. Halit Korpe
3. Mert Ekinci
4. Alain Sarafyan
5. Serdar Sakallıoglu
In the overall championship Mustafa made a clean sweep, taking four wins to grab himself another national title. His team mates Halit Korpe and Kubilay Kutuk would complete the championship top 3.
Source: Xray [teamxray.com]
---