October 27, 2015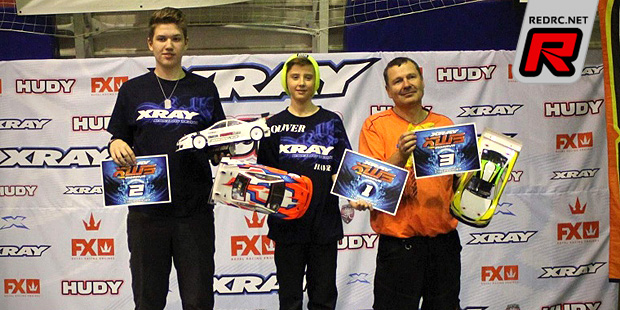 The opening round of the Xray Winter Series Morava was held at the Jedovnice sports hall in the Czech Republic this past weekend with local drivers and guests from abroad in attendance. The event was held in the five classes of Open, Stock 17.5T, Hobby, Formula and GT. In the Touring Open class Oliver Havranek was the man to beat as he won all qualifiers in front of Michal Vitamvas. The opening A-main went to Oliver but an improving Michal stroke back in A2 so the third and final main would decide over the day's win. With Oliver laying down a flawless run he would take the win in a heartbeat final and with a margin of only 0.5 seconds on Michal so Oliver would take the overall victory from runner-up Michal. Miroslava Jurenka rounded out the podium result.
Touring Open top 5 results:
1. Oliver Havránek
2. Michal Vítámvás
3. Miroslav Jurenka
4. Jindřich Káňa
5. Petr Rovný
In Stock category it was again young Oliver Havranek again who finished first thanks to his great performance. Runner-up in the finals was Czech Vice-Champion Jaroslav Kopecky who was able to improve during the finals to leave Tono Sloboda in third place.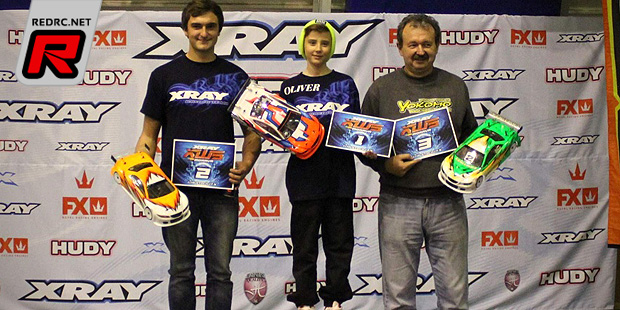 Touring Stock top 5 results:
1. Oliver Havránek
2. Jaroslav Kopecký ml.
3. Tono Sloboda
4. Jakub Dalecký
5. Markétá Vítámvásová
The Formula class offered great and exciting racing until final lap. The A-final would decide over the day's win and it was Jaroslav Vala who made final corner move on Libor Prchala for the victory. Libor ended the day in second, Jan Prchal rounded out the top 3 result.
Formula top 5 results:
1. Jaroslav Vala
2. Libor Prchal
3. Jan Prchal
4. Svetlin Douhlevski
5. Jiří Groch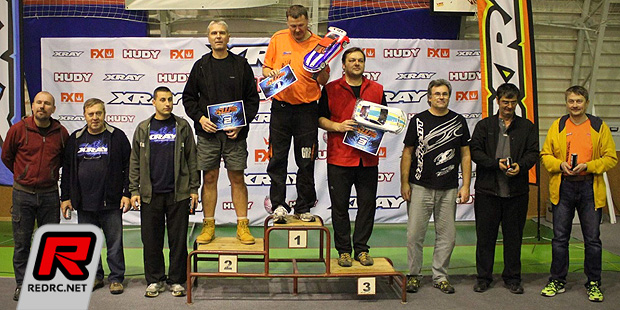 The GT class had Miroslav Jurenka coming out successful from Libor Prchal,
Bronislav Vykutil completed the top 5 result. Behind the three Martin Janíček and Jiří Groch came in fourth and fifth respectively.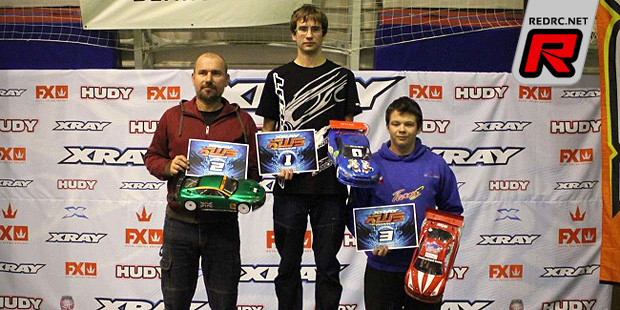 Finally in the Hobby class David Káňa ended the day on the top of the podium and in front of Milan Cendelín and David Pelikán. Jakub Zvejška and Karel Bečička completed the top 5 result.
Source: Xray [teamxray.com]
---