November 18, 2015
Absima have introduced two new AC/DC multi-chemistry chargers in the form of the CTC-Duo Touch and the GPS-1. Starting with the dual output offering, the 100W device offers up to 10A of charge current for 1S to 6S LiXX or 1 to 15 cell NiXX batteries. The dual back-lit touch displays help to navigate through the menu, that includes a special LiHV mode for the latest breed of 4.35V high-voltage LiPo cells, and the charger comes with an assortment of balancer boards, adapter wires and also a touch pen.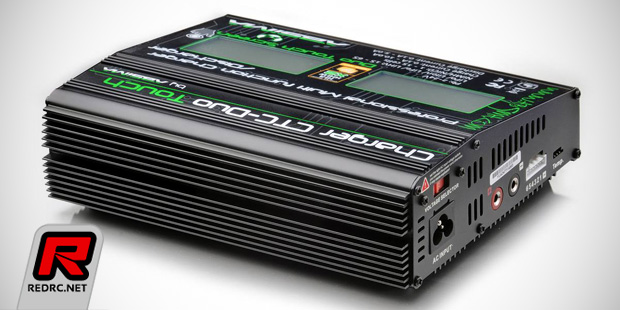 Specifications:
– Input voltage AC/DC: 11-18V/110V or 240V
– Charge current: 10A
– Discharge current: 5A
– Charge power: max. 100W
– Discharge power: 12W
– Balance current: max. 350mA
– Battery types: NiCd/NiMH 1-15 cells & LiPo/Li-Ion/LiFe/LiHV: 1-6 cells
– Pb battery voltage: 2-24V
– Dimensions: 170x240x56mm
– Weight: 1250g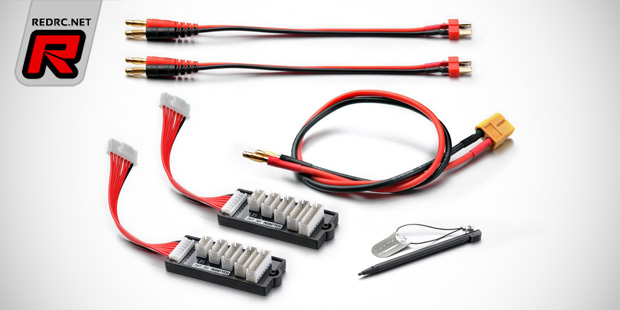 The second new charger is the GPS-1, an 80W device for up to 8A of charge current and 1S to 6S LiXX and 1 to 15 cell NiXX batteries. Featuring industry standard menu options, including a LiHV mode, a back-lit display and 4-button operation the charger is housed in a black and green aluminium case whose design allows to place the battery on top of the charger during operation for more usable space in crowded surroundings. Included comes a balancer board and a variety of adapter wires.
Specifications:
– Input voltage AC/DC: 11-18V/100V-240V
– Charge current: 8A
– Discharge current: 2A
– Charge power: 80W
– Discharge power: 10W
– Balance current: 400mA
– Battery types: NiCd/NiMH 1-15 cells & LiPo/Li-Ion/LiFe/LiHV 1-6 cells
– Pb battery voltage: 2-24V
– Dimensions: 145x145x56mm
– Weight: 550g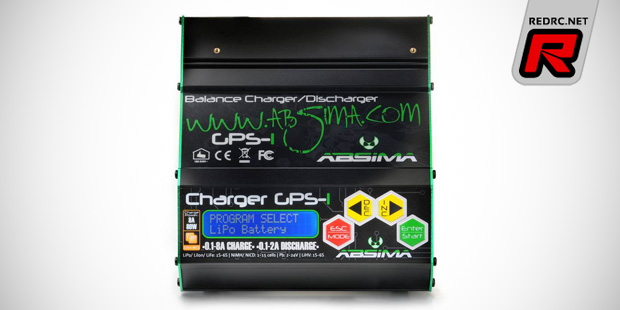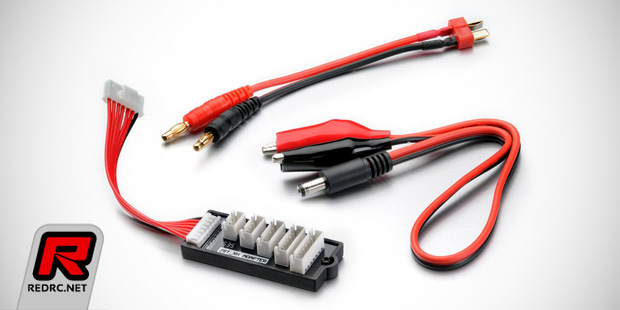 Source: Absima [absima.com]
---