November 16, 2015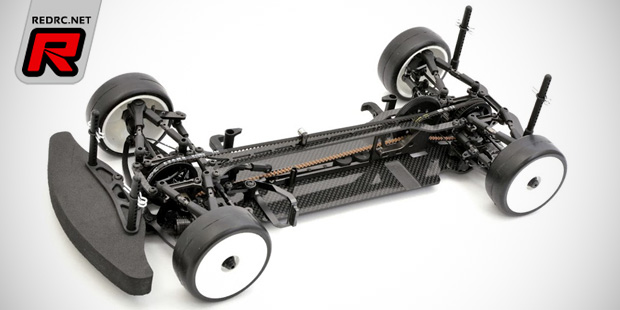 Some weeks ago Awesomatix have introduced their forthcoming A800 electric touring car kit and following first renderings now official images of the production car are available. As mentioned before the A800 is the company's first belt-driven car and while doing away with the shaft drivetrain of the A700 the A800 still relies on the tried and tested suspension components although kit will utilise aluminium lower A-arms over the previously used carbon fibre offerings. Part of the suspension package are the rebuildable D2.1 rotation dampers that allow to maintain and tune shock absorbers if needed.


On the chassis side of things the A800 will be available either with a 2.5mm carbon fibre or a 2.0mm hard-anodised aluminium chassis, allowing to choose a kit suitable for racing in low or high grip conditions. The carbon and alloy kit will sport different height centre chassis stiffeners that help to fine-tune chassis flex while the included 5g and 10g chassis weights act as another flex and weight option as they are also usable as inner battery locators, further adding to the various setup options the car has to offer. New to the A800 is also ball-raced dual bellcrank steering that replaces the rail-type steering used on the A700 kits.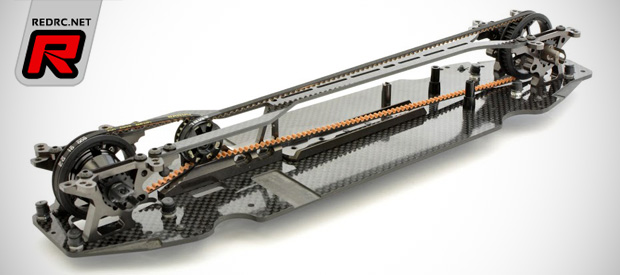 As for the newly developed drivetrain the kit relies on a standard 2-belt design with front aluminium spool and the GD2 rear gear differential as well as low-friction Bando belts. The front dual joint and rear universal driveshafts are taken over from the A700 and sport bushing-type drive-pins for a highly precise and low maintenance drivetrain. Along with the belt drivetrain comes an aluminium motor and centre pulley mount that sits exactly in the chassis' centre line for equal left-to-right flex characteristics while the offset position of the spur gear allows for main gear swaps within seconds and without disturbing the drivetrain setting. Last but not least is the asymmetrical top deck with optional "floating" option that allows to better tune the flex characteristics of the car while the top deck's design, despite being asymmetrical, helps to make for perfect flex behaviour. The kit will hit the stores very soon and more detailed images are available here.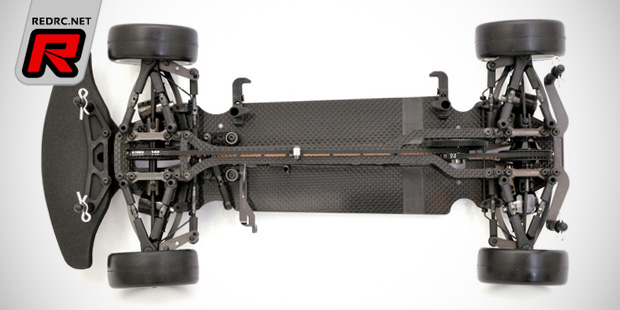 Specifications:
– Suspension system with rotary dampers, A-type lower arms and top links
– Very centralised motor and battery position
– Centralised belt position for reduced chassis twisting
– Spur gear changes within seconds
– Extra lightweight front spool, gear diff and alloy centre pulley
– One piece motor mount attached exactly on the centre line of the chassis
– Motor mount integrates chassis flex tuning options to handle various grip levels
– Chassis designed with symmetrical cutouts and recessed areas for symmetrical flex
– Choice of alloy or carbon chassis
– Alloy central chassis stiffener for multi-step flex tuning option and increased longitudinal stiffness
– Top deck offers a "floating" option for extended flex tuning
– "Keyed" bulkheads and motor mount for precise arrangement on the chassis
– Additional 10g and 5g weights with flex affecting option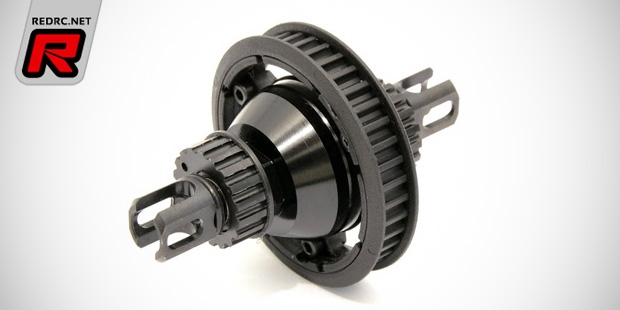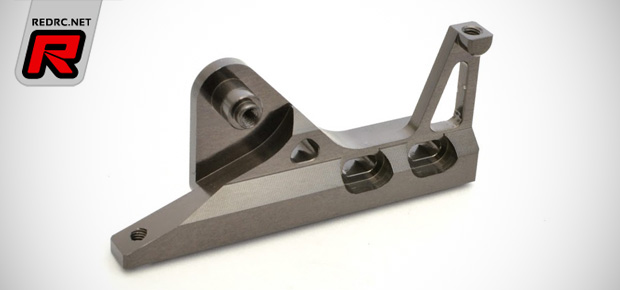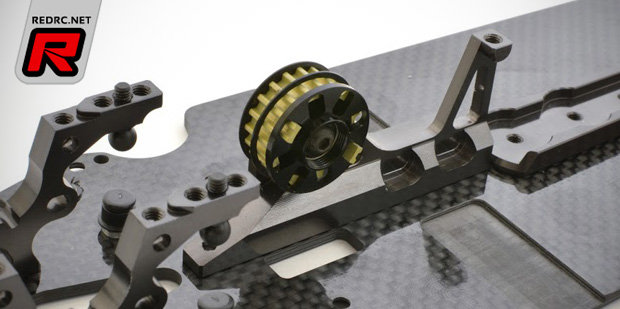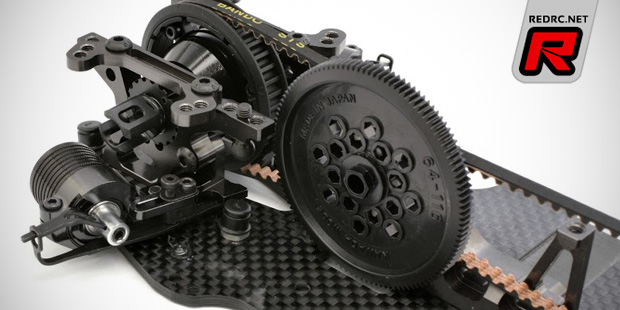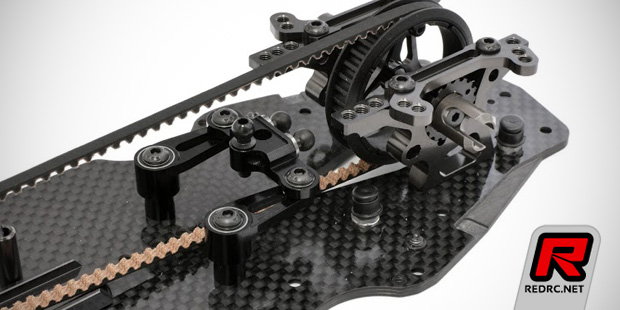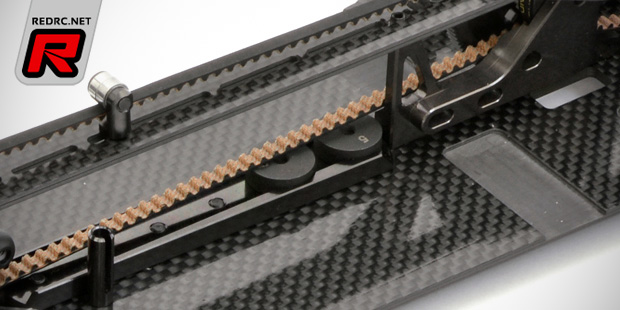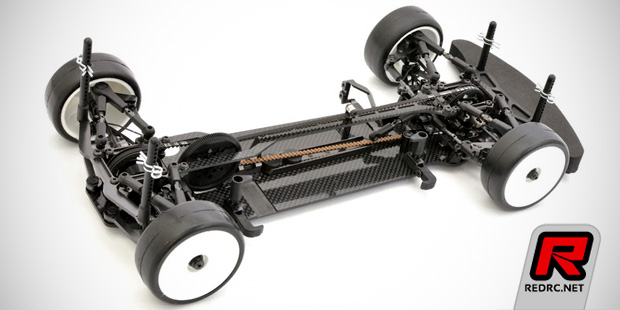 Source: Awesomatix [awesomatix.com]
---