November 19, 2015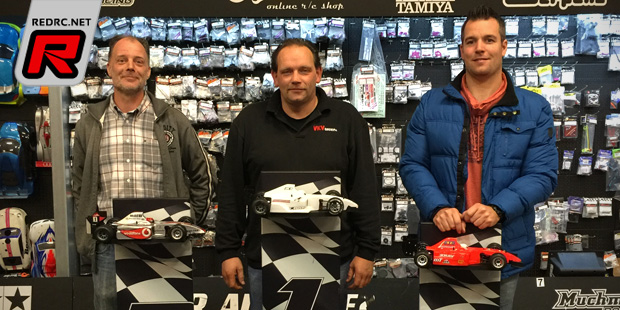 The second round of the Dutch Indoor Winter Formula and 1/12th Series was held at the The Border indoor track. 15 drivers attended in the Formula class while the 1/12th category attracted only seven racers. After the triple 7 minute qualifiers of the Formula category, that uses ETS rules with the addition of Shimizu tyres, Michel v.d. Velde (Xray) set the early pace, putting at least one lap on the second place driver. Michel then would also easily take the win in the double 10 minute finals to grab the overall victory from Nick Anneveld (Xray) and Dennis v. Lammeren (Xray) while setting a new track record of 9.967s in the progress.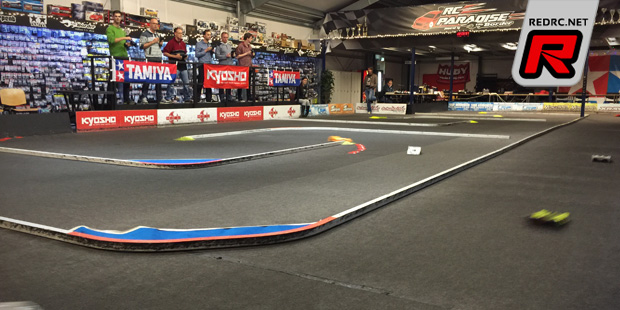 In the 1/12th 10.5T class the format was triple 8 minute qualifiers followed by double 8 minute A-mains. Peter Meurs (Xray) set a new track record with a 8.231s but it was fellow Xray driver Steven Koiter who took the day's win with Martin Zevenhoven coming in second in the finals. Peter Meurs would round out the top 3 result.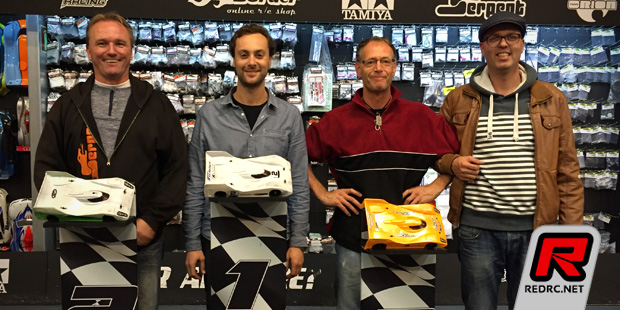 Thanks to Nathaniël Nijman for the report.
---