November 23, 2015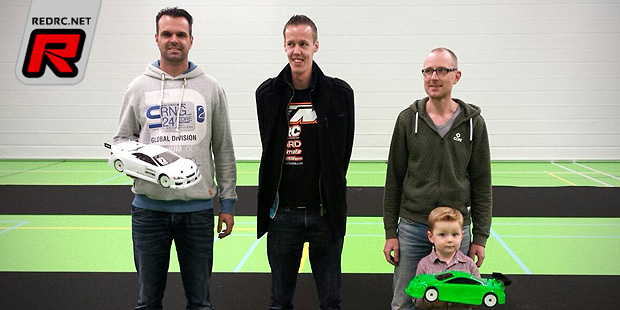 This past weekend the second round of the famous MRC Cup was held in the Netherlands. Considered the biggest indoor on-road series in the Netherlands the race attracted over 50 entries to compete in the four classes of Touring Stock 17.5, Tamiya Top Stock, Tamiya M-Chassis and Formula 21.5T. The race format was two qualifiers followed by triple finals. In the Touring Stock 17.5 class, run with Trackstar motors, some of the usual frontrunners were absent from the event  and after the two qualifiers it was Rob Janssen (Team Magic) who took the TQ from Eric Bresser (Xray) in second and Jan Kraanen (Xray) in third.

After the triple A-finals Rob Janssen would be able to conserve his qualifying position as he came out successful from Eric Bresser in second, while Fred van Voorst (Xray) rounded out the top 3 result.
In the Tamiya Top Stock class, run with TT01 and TT02 cars equipped with Carson Cupmaschine motors, it was Axel Kleingeld who took the TQ, followed by Raymond Plooij and Tim van Zelm and after the three finals was it Axel who took the win, followed by Raymond and Tim.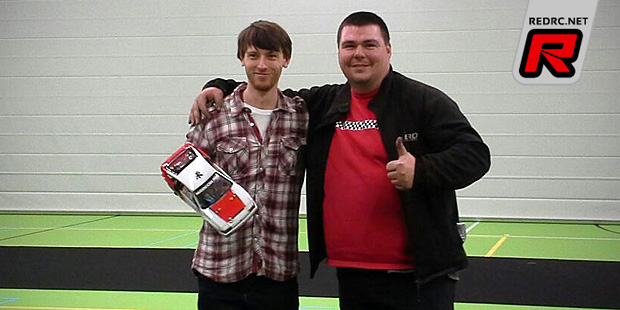 The Tamiya M-chassis category had the usual suspect of Michael Lepelaar taking the TQ, followed by Martijn van der Drift and Martijn van der Heijden. After the three finals and as expected, Michael held the upper hand with Martijn van der Drift second and Martijn van der Heijden third.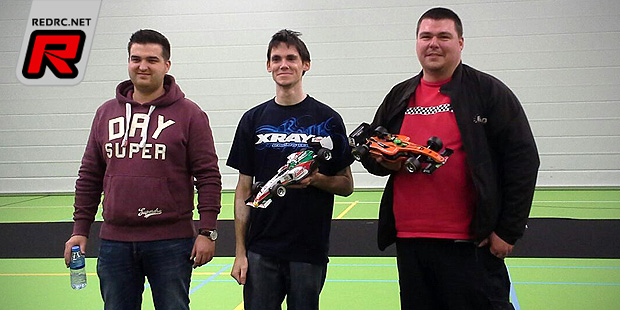 Finally in the Formula class, run using ETS rules with the exception of free tyres, some drivers struggled with grip problems. The new Ride XR tyres had a lot of grip on the carpet and after the two qualifiers it was Jitse Miedema (Xray) who came out fastest with Wesley van Dijken (Xray) in second and Martijn van der Heijden (Xray) third. In the entertaining finals, with a lot of often unnecessary car contact, it was Jitse who grabbed the day's win from Wesley and Martijn. Round 3 of the series will be held on the 20th of December.
Source: MRC [mrcracing.nl]

---