November 4, 2015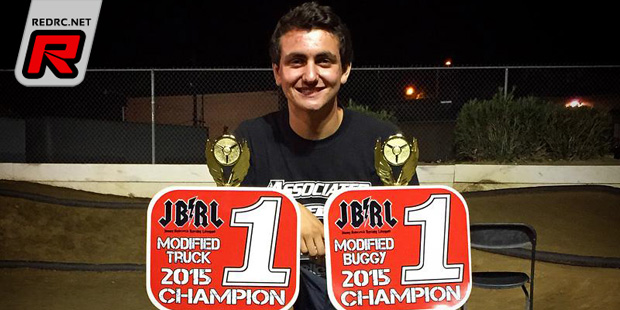 The 2015 JBRL Electric Series finale was hosted by Hot Rod Hobbies in Saugus, CA. The JBRL series runs throughout Southern California and averages about 150-200 entries all year long. Qualifying showed the rest of the racers that Jake Mayo was the one to beat. In the 2WD Modified class, Mayo put his local knowledge of wet-track racing to good use as he TQ'd by being the only driver to go the extra lap. Elsewhere in the Truck Modified class, Mayo had no problem setting the pace for the rest of the field.
Starting with the 2WD Modified class, of which the championship was still up for grabs, Mayo put hisbuggy out in front of the field with ex-teammate Kevin Motter in tow. A few minutes into the race, Mayo stretched out quite a big lead between him and the rest of the field, but a mistake with a lapper caused him to lose quite a bit of time. After the incident, he got back on track in the 6th position. With the points lead at stake, and Motter being only a few points back out front, Mayo knew he had to put his head down and make things happen quickly. With time running out, Mayo made it up to the third spot and saved his championship! This was the first of two Championships that he would claim.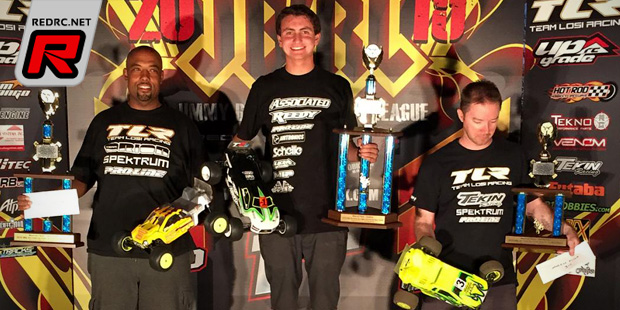 Next up was Modified Stadium Truck. Mayo's truck had looked great all through qualifying and the main was no exception. Even with a small bobble that caused him to drop back to third position Mayo still showed that he had the fastest pace by getting the lead back within a few laps. He eventually took the win by two seconds. With that win in the final round, it gave Mayo the overall win for the series and his second 2015 JBRL Championship. Also winning championships in the series were Dillon Davies, Tyler Sweany and Rick Martin. Davies claimed the championship in Stock Truck, while Sweany and Martin put their buggies on top for Stock Buggy and Rookie.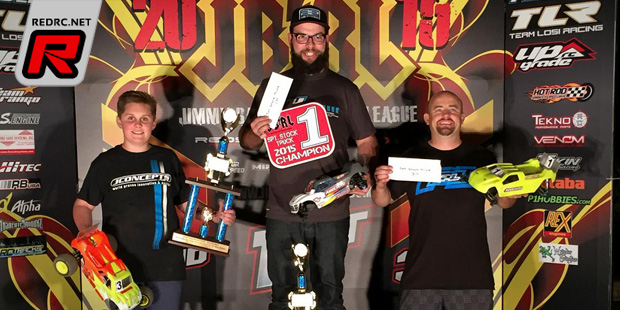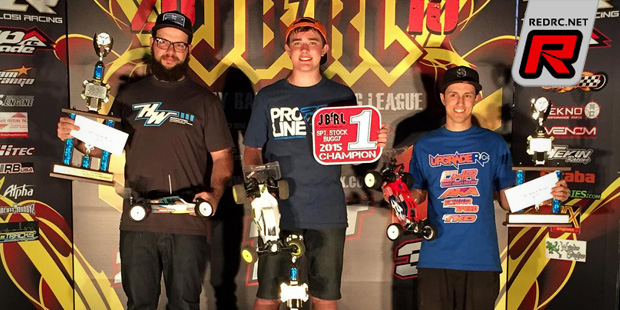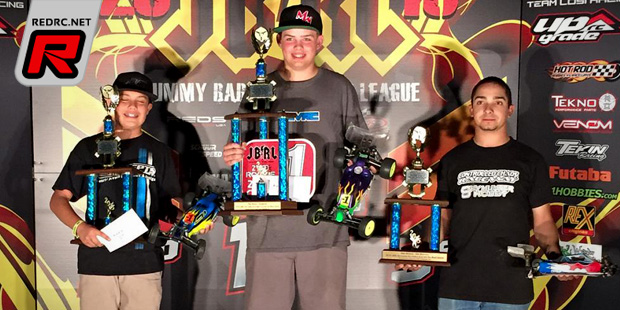 Source: Team Associated [teamassociated.com]
---