November 26, 2015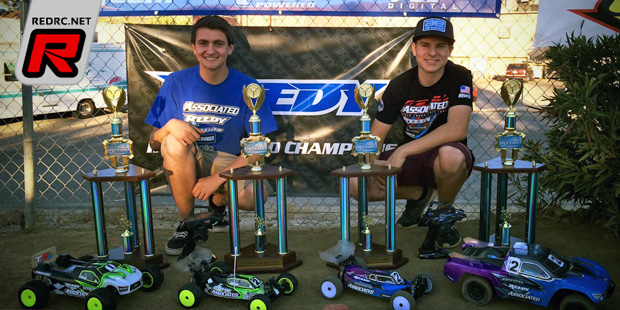 The inaugural Reedy Outdoor Off-Road Championships was hosted by Hot Rod Hobbies in Saugus, California. Replacing the Reedy Truck Race, this new event featured watered track conditions, spiked tires and roost throwing vehicles of all categories. With short days and breaks in the program for watering, the 150 entries enjoyed a smooth race event that allowed for consistent track conditions for all participants. As practice got underway smiles and laughter filled the pits. Racers commented on how fun it was to drive on a watered surface with some fluff and slightly rough track conditions.

With three rounds of qualifying and two counting, emphasis was placed on consistency. With only 8 spots up for bid in each main, racers were focused on putting in solid runs so they didn't have to rely on bumping their way in to the main events. Also unique for this event were extended 10-minute 17.5 main events and extended Modified double A-main events which were 8-minutes each.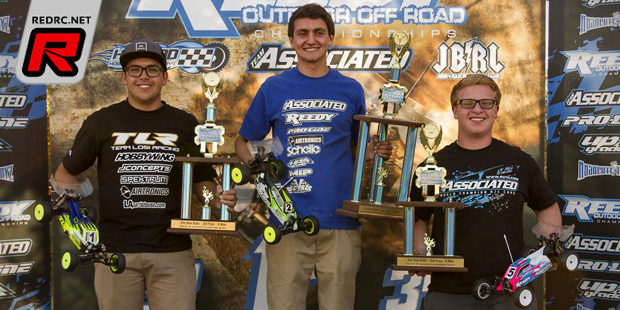 In the premier class of 2WD Open Buggy, local racer Jake Mayo (Team Associated) roared to a very popular victory by finishing 2-1 in the main events with Team Associated teammate Gunnar Rieck joining him on the podium in 3rd. TQ Kevin Motter (TLR) would grab the runner-up spot after a mixed main events but a win in A1.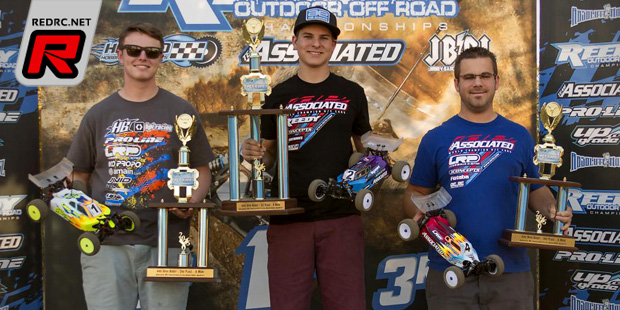 In the 4WD Open Buggy class, it was Spencer Rivkin (Team Associated) who stood on the top step. TQ Drew Moller (HB) had to settle for second, Team Associated's Steven Hartson finished 3rd.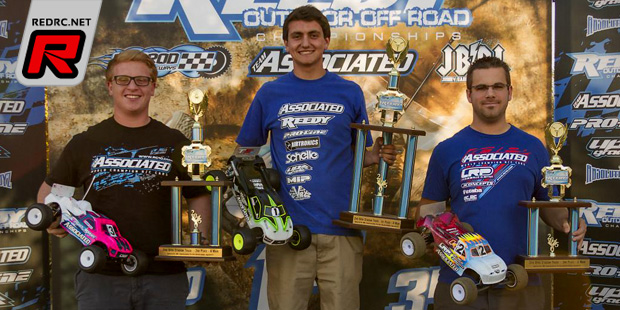 In the 2WD Open Stadium Truck class it was again Jake Mayo who came out fastest after grabbing the TQ in the qualifiers. Gunnar Rieck and Steven Hartson rounded out an all Team Associated podium.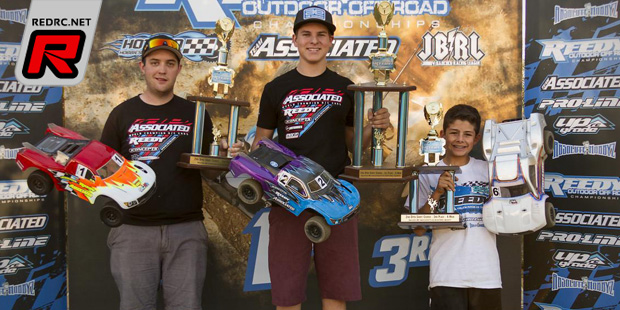 2WD Open Short Course then saw the second title of the weekend for Spencer Rivkin (Team Associated). He beat TQ Kody Numedahl (Team Associated) for the win while Tyler Fenster (Team Associated) completed the podium result.
Source: Team Associated [teamassociated.com]
---