November 20, 2015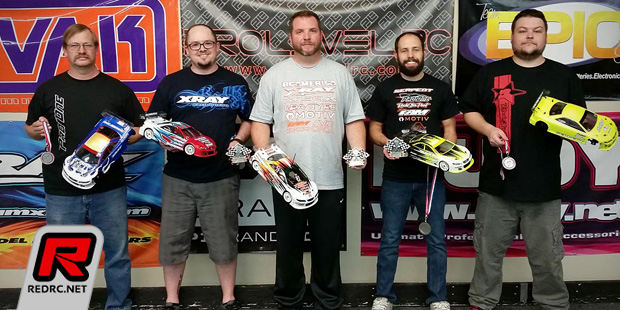 The ROAR Super 8 regional was held at ProlevelRC in St. Louis, MO, on a technical yet fast and high-bite layout. The race saw the running of a Touring Modified, Touring Stock, 1/12th Modified, 1/12th Stock as well as Formula class and the race format was three rounds of qualifying on Saturday with a final qualifier on Sunday followed by the mains. In the Touring Mod class Cody Woods would come out fastest while in Touring Stock Eric Andreson took the overall TQ. Drew Ellis put his car on pole position in 1/12th Mod while the 1/12th Stock class had Jim Piersol taking the TQ honours. Finally in the Formula class it was Jack Kloeber who found the fastest way around the track.

When the dust had settled it was Drew Ellis who took the win in the Touring Modified class from TQ Cody Woods in second and Mike Jones in third. Adam Russell and Ken Miller rounded out the top 5 result.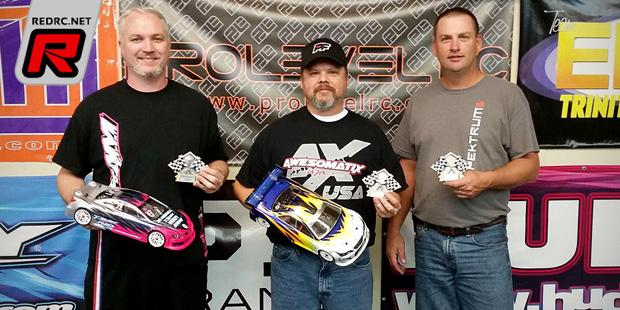 No luck again for the TQ holder in the Touring Stock class as Billy Sydor came out fastest from Eric Anderson who started from the pole position. Jim Piersol came in third, Bill Eisenhard and Skip Starkey completed the top 5.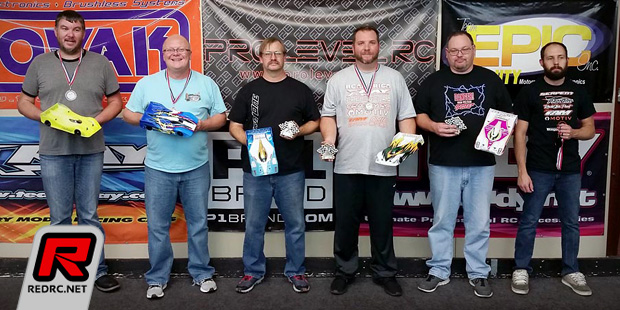 1/12th Modified had Drew Ellis taking the winning honours from runner-up Ken Miller. Mike Pulfer, Steve Dunn and Tony Fox lined up behind the two in third to fifth place respectively.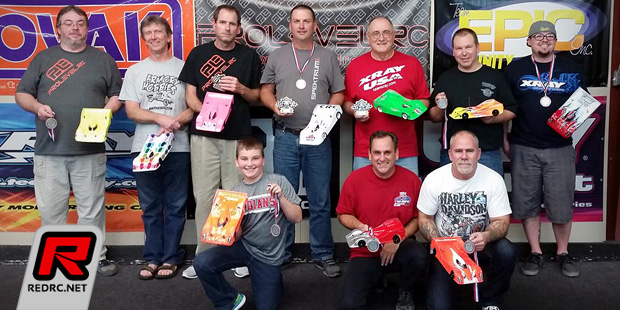 Jim Piersol was able to conserve his qualifying form in the 1/12th Stock final to take the day's win from Jack Kloeber and Skip Starkey, Mikes Jones and Bill Eisenhard ended the A-main in fourth and fifth.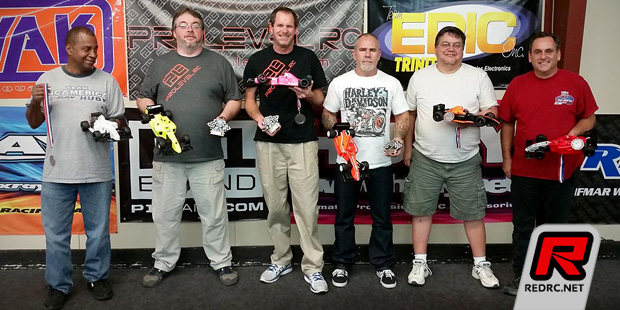 Last but not least in the Formula class Jack Kloeber took the day's win from Chris Lockhart and Charle Hozian. Scott Weems and Jim Huggett completed the top 5.
Source: Xray [teamxray.com]
---