November 5, 2015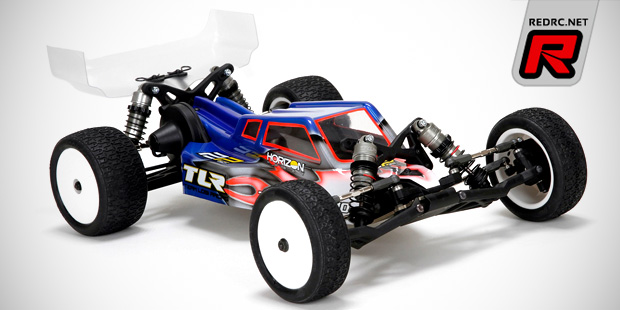 With the TLR 22 3.0 Team Losi Racing have introduced the latest incarnation of the popular 22 1/10th 2WD buggy. The 3.0 has been designed to give racers a versatile platform that easily adapts to changing track conditions without requiring a lot tuning changes. First up is the all-new 3-gear transmission with revised motor location that places the motor 12mm closer to the diff gear to increases the rear weight bias, providing better rear grip on exit, more entry steering and a buggy that, overall, is easier to drive. The new layout also decreases chassis roll, greatly improving the vehicle's stability, consistency and braking. A 4-gear transmission is available separately for lower-grip tracks and different driving styles.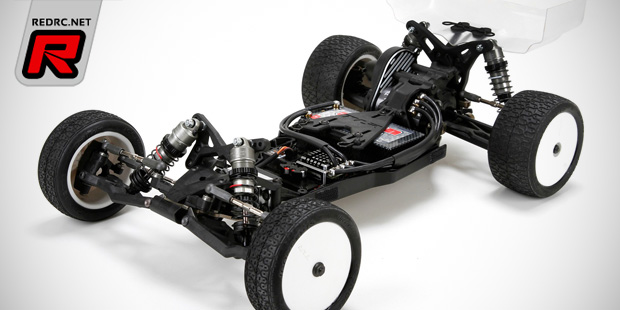 Also new are the wider, 2.5mm aluminium chassis and moulded mud guards that include the option to mount saddle and shorty LiPo packs across the chassis. Shorty Li-Po packs can also be mounted fore to aft. This allows for more weight bias tuning front to rear and wider placement of battery weight. The result is a more stable buggy without an increase in static weight.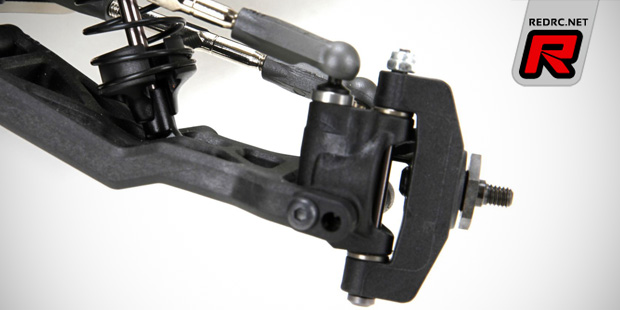 Part of the 3.0 package is also a revised front and rear suspension geometry with all-new front caster blocks and suspension arms that allow for variable length arm adjustment. This, together with the bell crank steering system, provides loads of steering but with a more consistent feel between different surfaces.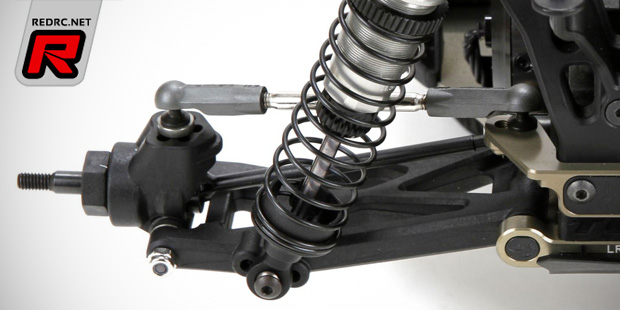 The rear pivot is 2mm wider, giving the buggy significantly more grip and stability without losing any corner speed. The rear arm has also been revised with new shock mount locations and a slightly reduced gull wing effect. This, paired with the popular '0 hole' modification that is now designed into the rear shock tower, optimises jumping, landing and chassis roll dynamics of the rear end for the higher rear-weight bias. Part of the suspension package are also new rear pivots that now accept adjustable inserts to allow for quick toe and anti-squat adjustments without having to buy additional parts. Both adjustments are made in 0.5 degree increments. Toe adjustments range from 2.5 to 4.0 degrees. Anti-squat adjustments range from 0.0 to 3.0 degrees.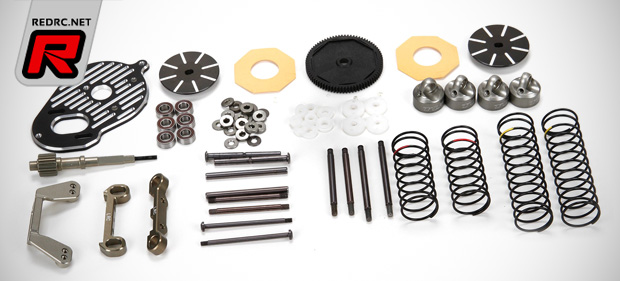 To round out the package, many of the parts included with this kit are popular upgrades that provide everything needed to build a pro-level buggy right out of the box. This includes milled, 7075-T6 aluminum parts like the top shaft, adjustable rear pivot mounts, motor plate, rear camber block, shock bleeder caps and ball stud spacers throughout. Machined shock pistons and bushings, Ti-CN coated shock shafts and hinge pins, C3 spec hub bearings, low frequency springs and the heavy duty slipper system are also included.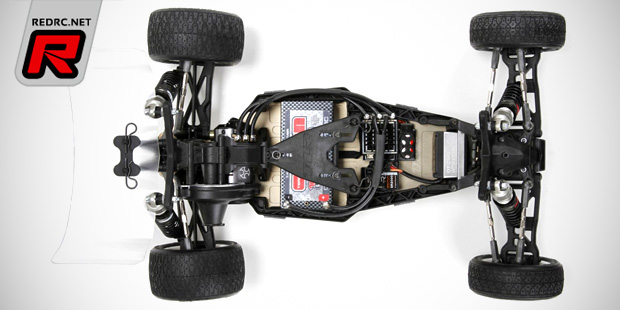 Key features:
– Mid-motor design
– Revised motor location 12mm closer to diff gear
– 3-Gear transmission (4-gear available separately)
– Transverse battery mounting option
– Optional parts included
– Revised front and rear suspension geometry
– Adjustable rear toe and anti-squat
– Gen II 12mm big bore shocks
– Updated ball differential
– HDS slipper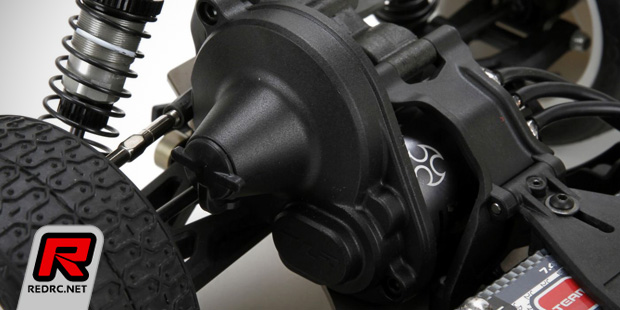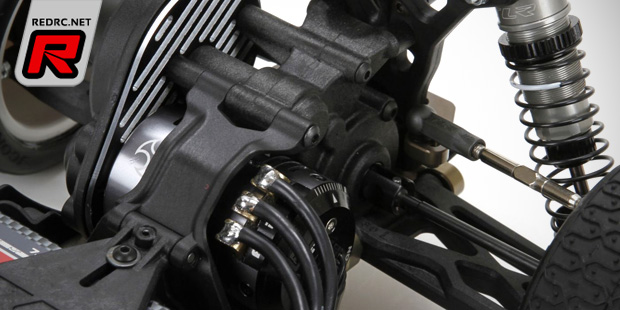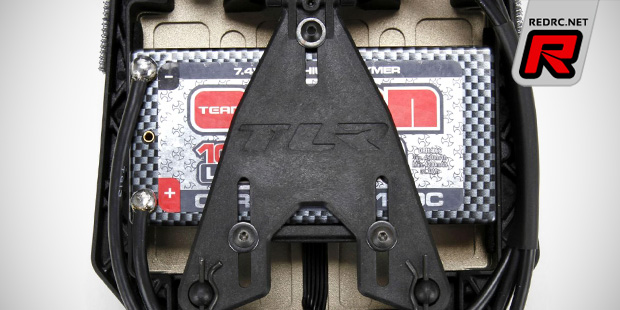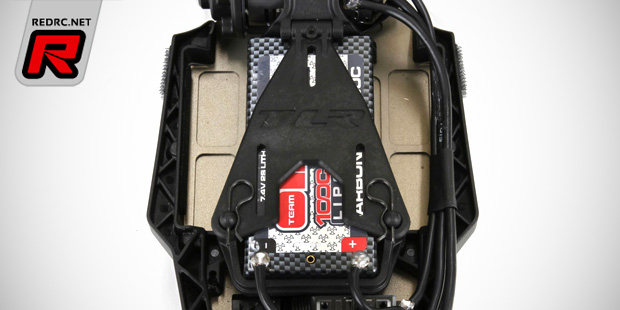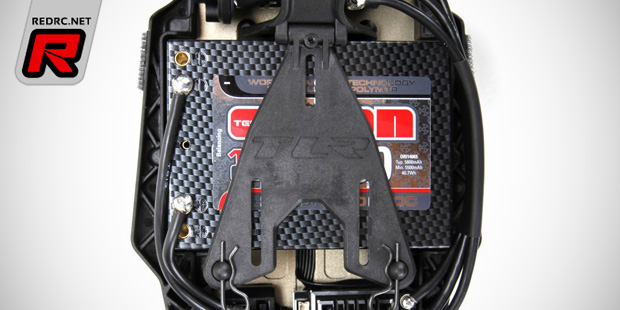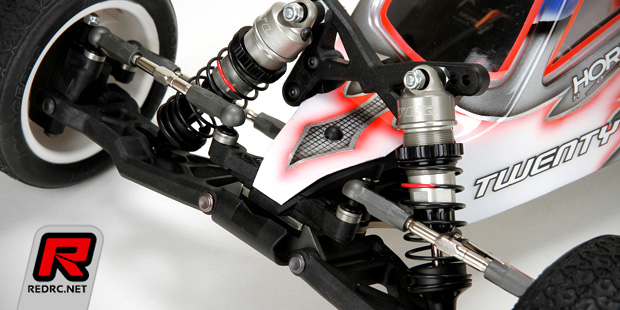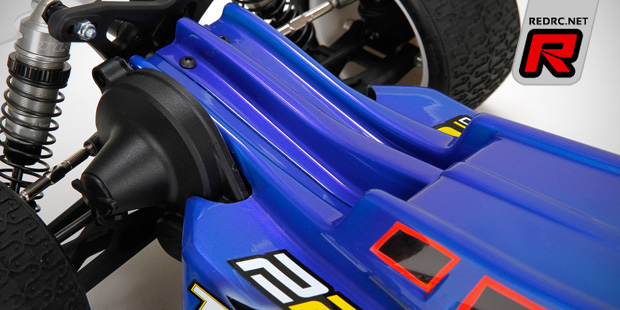 Source: TLR [tlracing.com]
---