December 16, 2015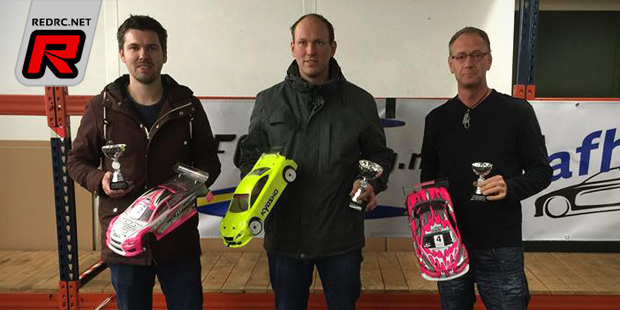 The HFCC Racing Club in Den Haag, The Netherlands recently kicked off the Indoor Season with a new indoor racing series, the 3-round HFCC Indoor Racing Series. Run in the four classes of Touring 17.5T, M-Chassis, Formula 21.5T and 1/12th Stock the opening round attracted a good amount of drivers and racing started on Saturday afternoon after track building was done. In the Touring Stock class some close battles were on for the TQ and after the three rounds of qualifying Sybrand de Boer came out fastest in front of Daniel Jansma and Bart Wubben.
The A-finals then were a done deal for Sybrand (Kyosho) but behind him the battle was on the for remaining podium places. Ultimately Bert Wubben (Xray) grabbed the runner-up spot from Peter Meurs (Yokomo) who rounded out the top 3 result.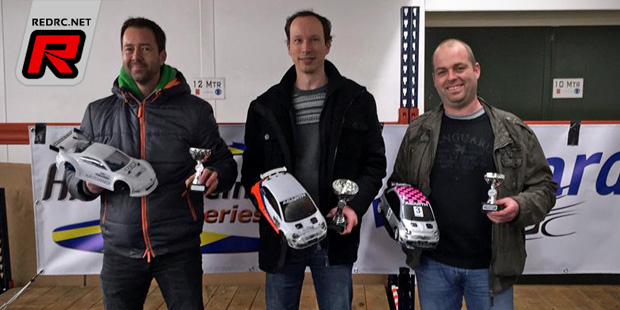 The M-Chassis class offered a lot of fun for the drivers and during qualifying it became clear that the battle for the win would be between Michael Lepelaar and Chris van der Hagen. Michael would finally take the TQ in front of Chris and Patrick Mooyman in third and after the A-finals the order would still be the same with Michael in first followed by Chris and Patrick.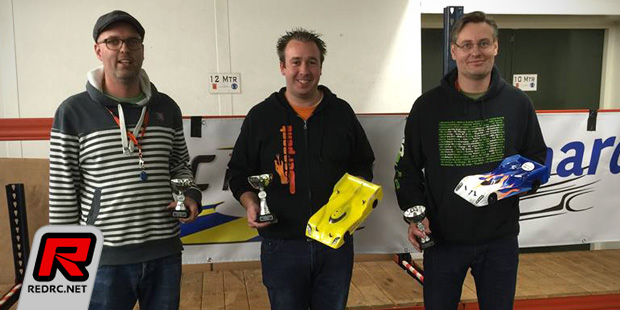 In the 1/12th scale class, run according to EFRA 10.5T rules, great battles were going on for the top 4 places. In the end it was Fokke Groen taking the TQ over Tim Jansen and Daniël Jansma. The finals then were very thrilling as Fokke and Tim both scored a 1st place in A1 and A2 respectively, meaning A3 would bring the decision. After a close battle with Daniël, Tim (Serpent) would bring home the win in the third final, grabbing the overall victory in the 1/12th class. Fokke Groen (Team Associated) came in second, Daniël Jansma (Xray) rounded out the top 3 result.
Source: HFCC [hfccracing.nl]
---