December 29, 2015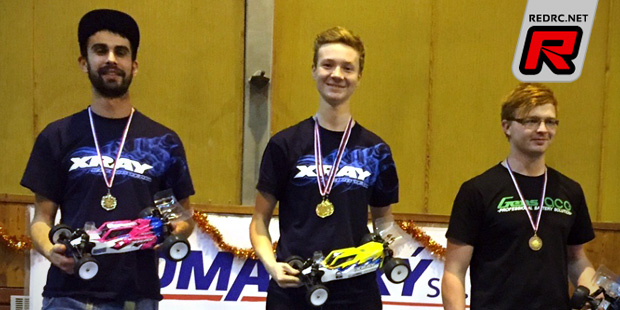 The fourth round of the Open Challenge was held in Prague, Czech Republic this past weekend. As usual the track was nicely prepared, sporting some huge jumps but the traction was higher than at the previous rounds which was welcomed by most racers. Xray's Kaja Novotny grabbed the TQ in both the 2WD and 4WD buggy classes and he continued to dominate the field in the A-mains also, taking the overall wins in both classes along with the fastest laps. In the 2WD class Zdenek Miksovsky (Xray) ended the event on the runner-up spot from Martin Wünsche (Team Associated) in third.
2WD top 10 result:
1. Kaja Novotny – Xray
2. Zdenek Miksovsky – Xray
3. Martin Wunsche – Team Associated
4. Jiri Benes – Xray
5. Vaclav Broz – Serpent
6. Martin Koncel – Xray
7. Elias Rhode – Team C
8. Jiri Jarolimek – Team Associated
9. Arnold Lorenz – Team Durango
10.Matej Sulc – Yokomo
In the 4WD category it was again Zdenek Miksovsky (Xray) who came out second fastest in the finals, this time from Germany's Jörg Rhode (Team Durango).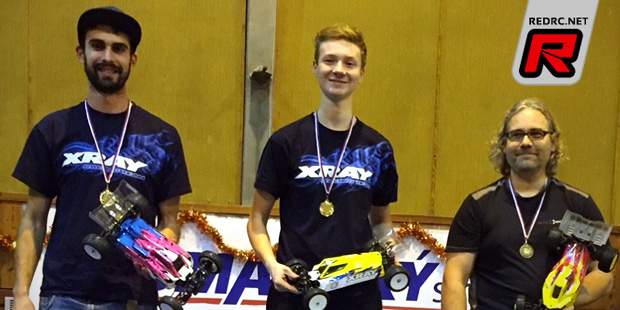 4WD top 10 result:
1. Kaja Novotny – Xray
2. Zdenek Miksovsky – Xray
3. Jorg Rhode – Team Durango
4. Jirka Zmijak – Team Associated
5. Marcel Dostal – Xray
6. Frantisek Kalenda – Xray
7. Jiri Benes – Xray
8. Jan Vild – Xray
9. Jarda Petrovič – Team Associated
10.Martin Wunsche – Team Associated
Source: Xray [teamxray.com]
---