December 3, 2015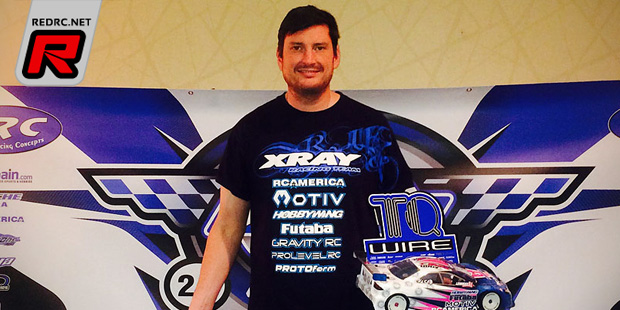 The U.S. Indoor Championships is among the oldest and most prestigious events in carpet racing. Held on Thanksgiving weekend at the Holiday Inn in Strongsville, Ohio, a suburb of Cleveland, the event draws top talent from across North America. At the end of qualifying, Paul Lemieux would hold TQ in Touring Modified while Sam Isaacs snatched the Touring 17.5T TQ, Danny Jenkins took the top qualifying honours in USGT, and Max Kuenning captured TQ in WGT.

The Modified Touring final provided excitement in the first few laps as second qualifier Keven Hebert and third qualifier Andrew Hardman battled it out. All this allowed Paul to get an early lead and eventual check-out to the tune of nearly a lap over the field. Keven Hebert would come in second while Josh Cyrul snatched the final podium spot.
Modified Touring results:
1. Paul Lemieux
2. Keven Hebert
3. Josh Cyrul
4. Michael Gee
5. Drew Ellis
6. Cody Woods
7. Andrew Hardman
8. Matt Lyons
9. Daniel Mills
10.Paul Ciccarello
In 17.5 Touring Sam Isaacs took a commanding victory with a wire-to-wire win over runner-up, Bill Sydor and third placed Mike Herald.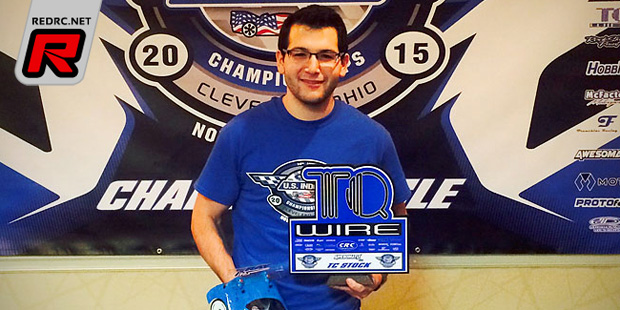 17.5 Touring results:
1. Sam Isaacs
2. Bill Sydor
3. Mike Herald
4. Sal Amato
5. Drew Ellis
6. Dan Hamann
7. Danny Jenkins
8. Manny Flores
9. Dave Johnson
10.Michael Gee
USGT had TQ Danny Jenkins coming out fastest in the A-main from Mike Herald Jr. and Dave Johnson in second and third respectively.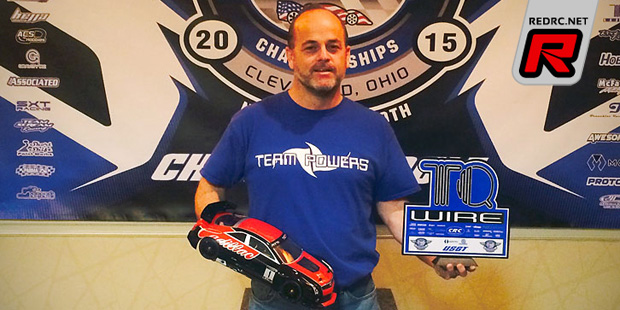 USGT results:
1. Danny Jenkins
2. Mike Herald Jr.
3. Dave Johnson
4. Brian Wynn
5. Manny Flores
6. Alex Fournier
7. Jerry Birchfield
8. Rob King
9. Jeremiah Ward
10.Alex Leeman
Finally in the World GT category Max Kuenning snatched the win, leading from tone to tone, from Stephen Boice and Danny Lia.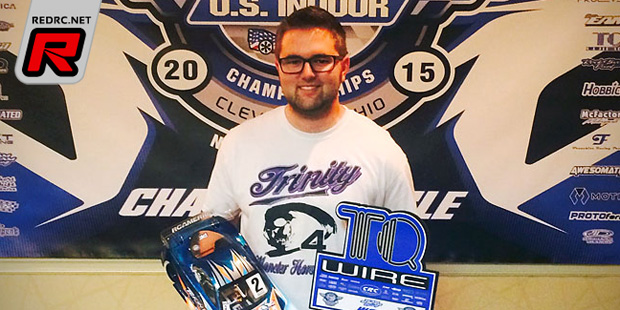 World GT results:
1. Max Kuenning
2. Stephen Boice
3. Donny Lia
4. Martin Lecuyer
5. Chuck Lonergan
6. Scott Jakes
7. William Crotty
8. John Cravotta
9. Andrew Nicholas
10.Ian Ruggles
Source: Xray [teamxray.com]
---