December 16, 2015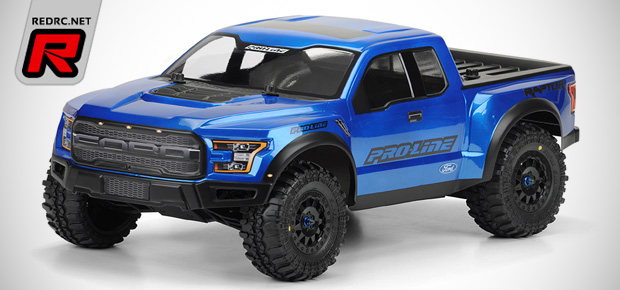 Pro-Line have a range of new off-road related products available such as a 2017 Ford F-150 Raptor True Scale body, BFGoodrich crawler tyres and 5 inch PowerStroke XT shock absorbers. Starting with the bodyshell, the all-new 2017 Ford F-150 Raptor True Scale truck body is made for many of today's SC trucks such as the Pro-2, Slash, and SC10 and it makes for a highly detailed yet functional replica of the unreleased 2017 Raptor thanks to the body's details and the comprehensive sticker sheet. As usual the body comes clear and including window masks.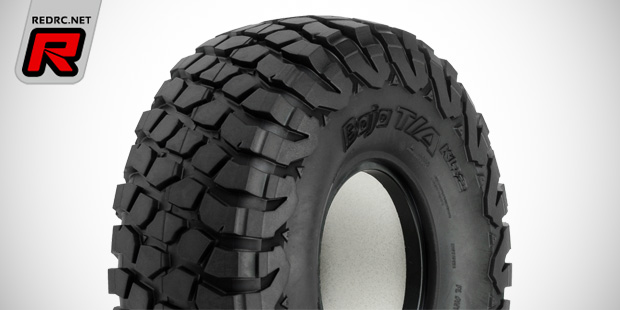 Also new are the BFGoodrich KR2 rock crawler tyres. Made in partnership with BFGoodrich and resembling the race tyre that has dominated the 2014 and 2015 King of the Hammers race and also the 2015 Baja 1000, taking the top 11 spots, the Baja T/A KR2 comes in Pro-Line's G8 compound. Details from the full-size race winning tyre have been recreated to give the ultimate scale looks and desert racing performance. Known for extreme traction and durability in the full scale world on Trophy Trucks and Ultra 4 vehicles, the BFGoodrich Baja T/A KR2 tyre features an iconic layout of large tread blocks with swooping cuts and uniquely designed sidewall tread. The tyre is available in 1.9″ and 2.2″ variants.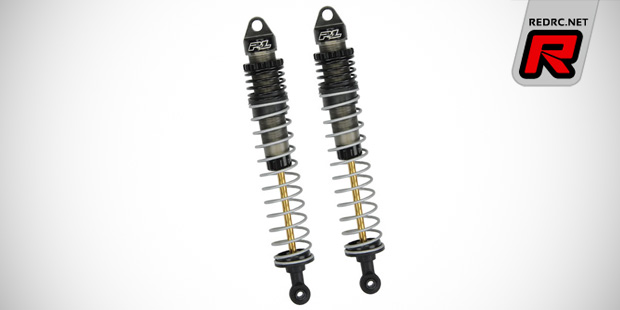 Last but not least are the PowerStroke XT shock absorbers in 5 inch configuration. The pre-assembled shocks include extra dual rate springs that provide multiple spring rate options to dial in the shock performance. The PowerStroke XT shocks are a perfect fit for the rear of the Axial Yeti and they will also work in solid axle monster trucks and any custom build requiring extra long shocks. Just like the original PowerStroke shocks, the XT type come with aluminium shock bodies and caps as well as beefy 3.5mm shafts with locknuts holding the piston on for maximum durability and performance.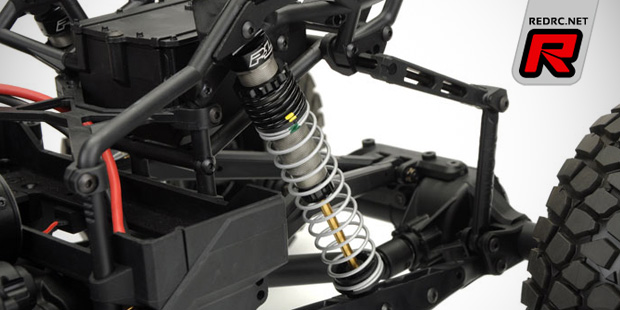 Source: Pro-Line [prolineracing.com]
---