December 15, 2015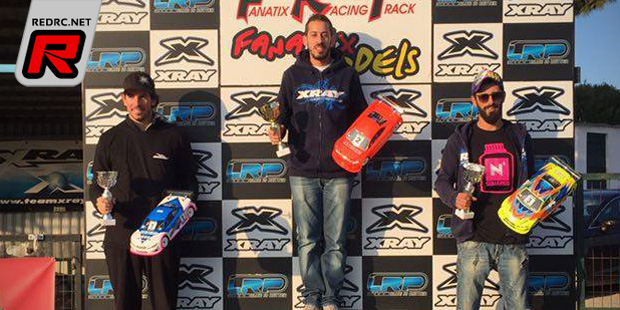 The opening round of the Xray Winter Series Greece was held at the Fanatix Race Track with a good amount of drivers in attendance. The event was held in several classes including 1/10th Touring, Formula and a foam tyre class that had 1/10th and 1/12th scale cars racing together. In the Touring Car class John Doukakis (Awesomatix) took the overall TQ and he would come out fastest in the opening A-main but Georgiadis (Xray) held the upper hand in A2 and A3 to grab the overall win from Doukakis in second and Niotis (Xray) in third.
Touring Car top 10 result:
1. Georgiadis – Xray
2. Doukakis – Awesomatix
3. Niotis – Xray
4. Amaxas – Yokomo
5. Delbe – Xray
6. Batas – Xray
7. Zogogiannis – Xray
8. Gavriilidis – VBC
9. Platanas – Xray
10.Kazoglou – Xray
The Formula class saw Bratis (Xray) making a clean sweep in the qualifiers to take the overall TQ but it was VBC driver Maricholas, who needed some time to adapt to the rubber tyres, who ultimately came out on the first spot overall after the finals. Panagiotopoulos (Xray) in third rounded out the top 3 result.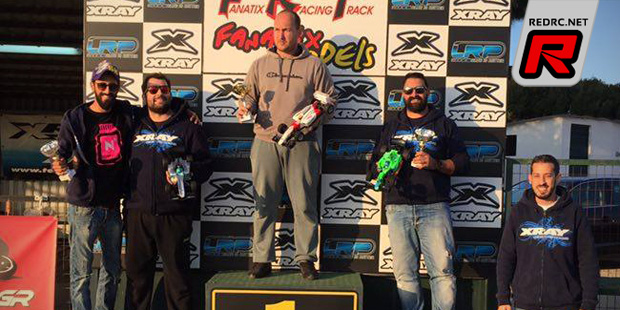 Formula top 6 result:
1. Maricholas – VBC
2. Bratis – Xray
3. Panagiotopoulos – Xray
4. Zogogiannis – Xray
5. Karounis – Xray
6. Xristidis – Tamiya
Finally in the Pan Car class Gklianas (Xray) made a clean sweep to take the overall win thanks to perfect pre-race preparation. Nikiforos (Xray) also was pretty fast but without any preparation at all he wasn't able to match Gklianas' times. Moros (Xray) rounded out the top 3 result.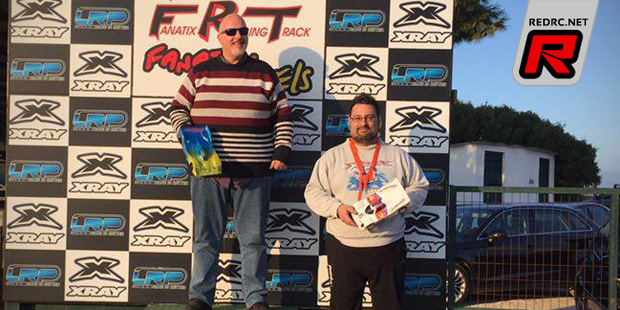 Pan car top 6 result:
1. Gklianas – Xray
2. Nikiforos – Xray
3. Moros – Xray
4. Xatzopoulos – Xray
5. Xristidis – Tamiya
6. Gavriilidis – Yokomo
Source: Xray [teamxray.com] | Images: RC Devil [rcdevil.gr]

---