January 11, 2016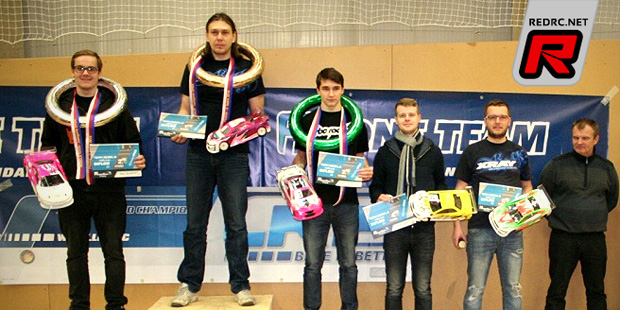 The Czech Rebels Race was held last weekend in Prague in a large sports hall laid out with the famous ETS carpet. The organisers received a total of 84 entries for the seven classes and in Touring Car Open it was Vita Hola who the qualifiers with three round TQs. In the finals there was some close racing between the TQ holder and formed winner of the series, Michal Blahovsky, who was challenging Vita, but Hola would hold the upper hand to take the overall win from Michal. Behind the two, Karel Dolezal would round out the top 3 result.
Touring Open top 10 result:
1. Vita Hola
2. Michal Blahovsky
3. Karel Dolezal
4. Petr Grof
5. Marcel Dostal
6. Jiri Tlusty
7. Jiri Jarolimek ml.
8. Dominik Sulc
9. Lukas Gombik
10.Kuba Mrazek
In Stock class Ales Pelikan dominated the proceedings as he took the overall win in front of Vita Hola who was very fast in this class as well. Michal Kneys completed the podium with very fast Rado Durana and Standa Nemecek in tow.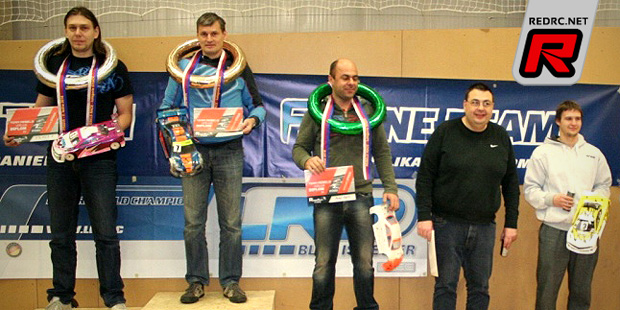 Touring Stock top 10 result:
1. Ales Pelikan
2. Vita Hola
3. Michal Kneys
4. Rado Durana
5. Stanislav Nemecek
6. Martin Sponar
7. Stanislav Pavlicek
8. Jirka Svoboda
9. Marek Fric
10.Roman Kracik
In the super-fast 1/12th scale class Marcel Dostal grabbed the day's win from teammate Michal Kneys. Germany's Bernhard Hummel rounded out the top 3 result. In the GT class Pavel Holub came out successful and in the split Formula classes Ivo Trojan would come out fastest in the foam category while Dalibor Valder was the man to beat in the rubber tyre class. Finally in the Hobby class, intended for juniors and beginners, Victor Trnka took the overall win from Ales Chejchan and Dominik Vlasek.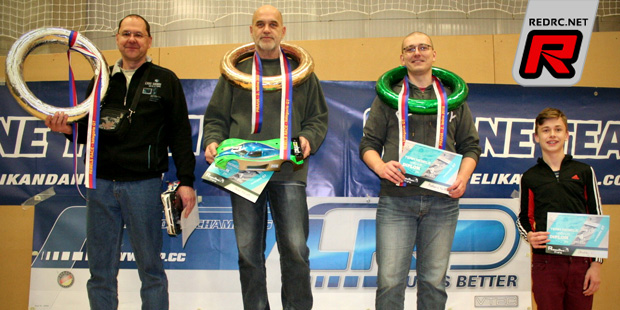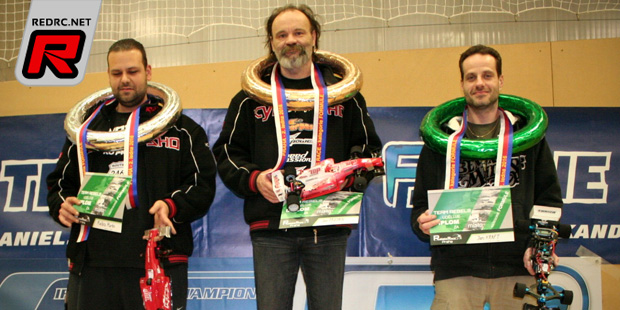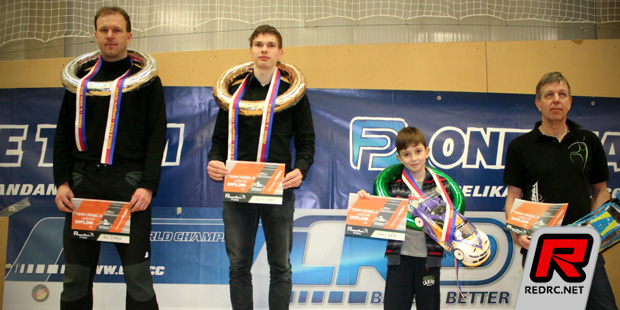 Source: Xray [teamxray.com]
---