January 21, 2016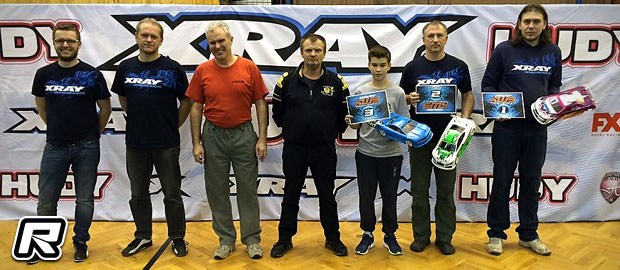 The third round of the Czech Xray Winter Series was held in Kolin. The event saw the running of both electric on-road and off-road classes with the off-road cars being required to run slick tyres. In the Touring Modified class it was Vitezslav Hola who grabbed the day's win from Roman Korinek in second and Alex Tlusty in third. Jirka Tlusty and Jirka Kolman would round out the top 5 result.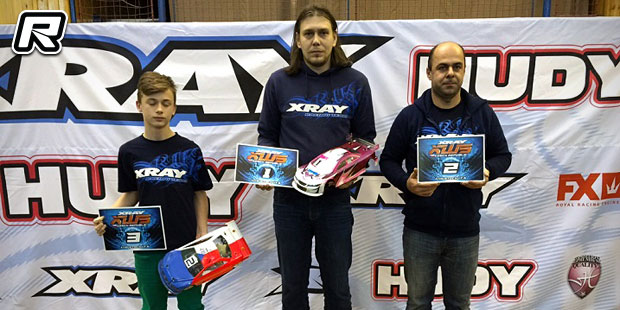 The Touring Stock 17.5T class had again Vitezslav Hola coming out successful in the finals, this time in front of runner-up Michal Kneys. Ondry Kohoutek came in third, Milan Krecek and Miloslav Svoboda completed the top 5.
In the 2WD Buggy class Zdenek Miksovsky would end the day on the highest step of the podium with Martin Korinek and Max Göztl coming on second and third respectively. Jirka Benes and Martin Koncel finished in fourth and fifth.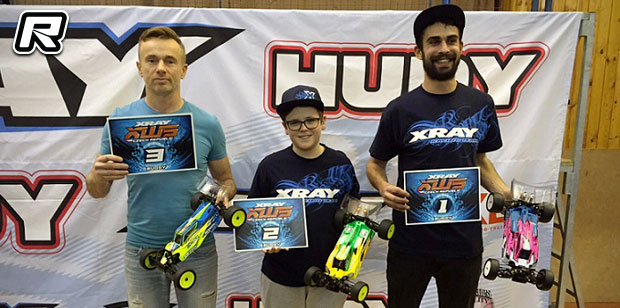 The 4WD Buggy category had again Zdenek Miksovsky coming out fastest after the finals. Max Götzl ended the day on the runner-up spot while Martin Korinek rounded out the top 3. Franta Kalenda and Jirka Benes came in fourth and fifth.
Source: Xray [teamxray.com]
---