January 23, 2016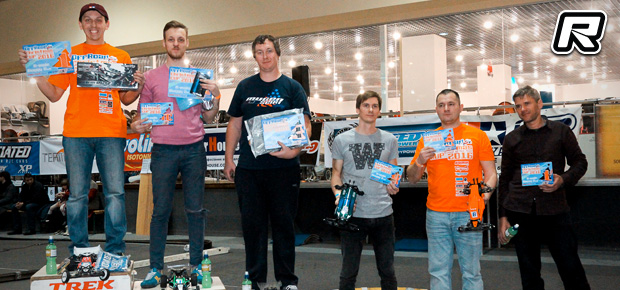 The 4th annual Christmas Cup was held in the Karavan Megastore shopping mall in Kyiv, Ukraine, one of the largest malls of the country. The event, in celebration of the orthodox Christmas, attracted around 9500 visitors and the four classes of 2WD Buggy, 4WD Buggy, Short Course and Buggy Stock 21.5T had a total of 88 entries. In the premier 2WD class Dmytro Chub (TLR) took the win from TQ holder Viktor Lytvynenko (Yokomo) who experienced mechanical problems in the finals. Oleksiy Shinkarenko (Xray) grabbed the final podium spot in third.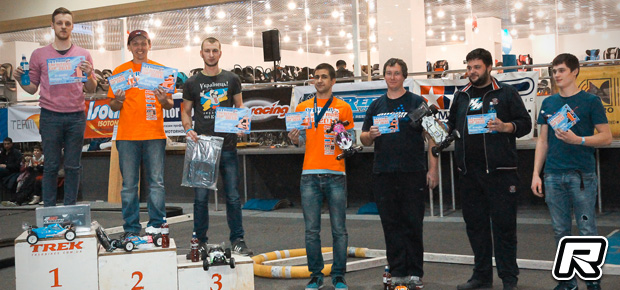 The overall win in the 4WD class was open until the third A-main with 5 drivers having the chance to grab the day's win. TQ Dmytro Chub (Tamiya) came out fastest in leg 3 but the victory in the opening leg and the better tie-breaker handed Viktor Lytvynenko (Caster Racing) the overall win from Dmytro Chub in second and Danylo Reznikov (Xray) in third.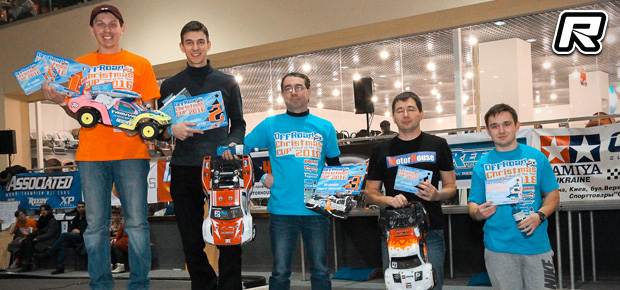 The Short Course class again saw Dmytro Chub (Team Durango) coming out fastest in the finals, this time in front of Andriy Monakhov (Tekno) and Oleksandr Prykhodko (Team Associated) in second and third respectively. Finally in the Buggy Stock class it was young Perto Melnyk who took the TQ and win.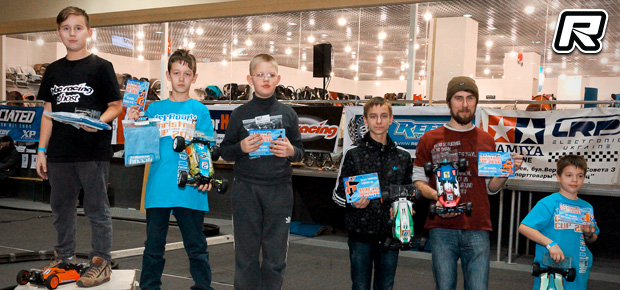 Source: RC Christmas Cup [facebook.com]
---