January 31, 2016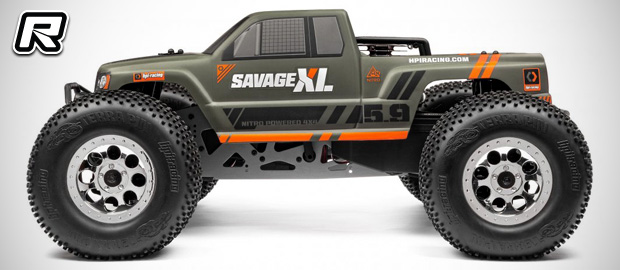 HPI Racing's iconic Savage 1/8th scale monster truck range receives a make-over for the 2016 season with the XL 5.9 2.0, XL Octane V2 and XL Flux all being on show during this week's Nuremberg International Toy Fair. Starting with the updated Savage XL 5.9 2.0, the truck features a variety of upgrades and changes, making it faster, meaner and even bigger. Underneath the GTXL-1 bodyshell in a new subdued colour, the chassis is the same as the colossal Savage XL Octane, with its TVP design, 3-speed Octane transmission, triple brake disc system, and a complete set of all-metal Super HD drivetrain parts. The truck is powered by the new F5.9 engine.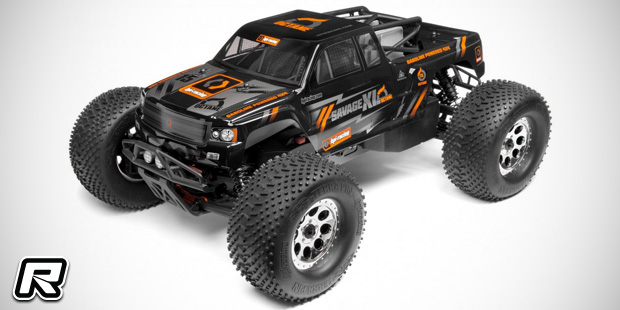 Next up is the gasoline-powered Savage XL Octane that gets a big makeover with the "V2" release. The truck is now easier to start with its factory broken-in GT15C engine, plus it's more powerful thanks to a huge new aluminium tuned pipe. The truck is also more reliable with a relocated electronics box featuring large cooling vents, plus the CDI electronics and receiver are now easier to use with LiPo-compatible battery boxes.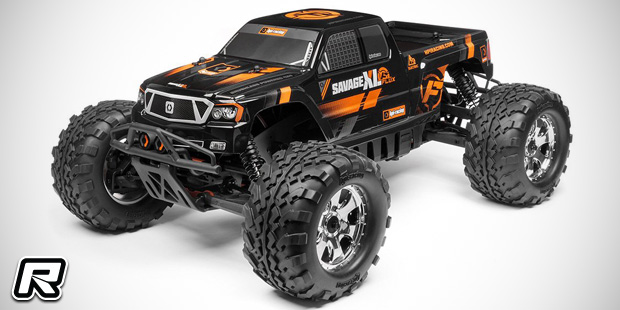 Last but not least comes the Savage XL Flux that combines the acceleration and speed of 6S LiPo brushless power with the stability of a long wheelbase. The Flux Tork 2200 motor and the Flux ELC-6S electronic speed controller is fully capable of up to 22.2 volts of power and the truck is fully equipped with super heavy-duty drivetrain parts, all-metal differentials with machine-cut gears, 2.5mm TVP chassis parts, a 3mm 7075 motor plate and 8mm billet motor clamps. More information about the truck will become available in time for their release.
Source: HPI Racing [hpiracing.net]
---