January 12, 2016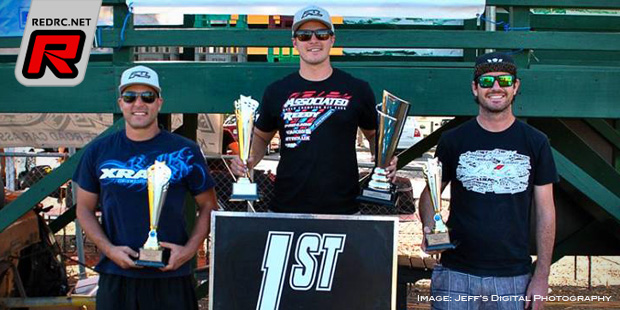 The 2016 Australian racing season kicked off in a big way with the 2016 Keilor GForce Invitational held at the Keilor track in Melbourne, Australia. Running a Reedy Race style format of head-head racing with 2WD and 4WD buggies, this year's event saw a huge surge in entries with racers from all around Australia and close to 180 buggies running over the weekend on a new clay track constructed for the event. The Invitational classes were run over 5 heats of 2WD and 5 heats of 4WD, and Open classes were offered with the winner getting an invite to the 2017 Invite class. Unique to this event, classes are run for both Modified and 17.5T buggies.

Australia's most successful International racer, Kyle McBride headlined the Modified Invite field with his Team Associated buggies and was the hot favourite to win, but he was pushed very hard by multi-time national champs Ari Bakla (Xray) and Josh Pain (Sworkz/TLR). After the 2WD day Kyle and Ari were tied but Kyle managed to break free in 4WD to take the overall win by 1 point from Ari with Josh only 1 point further back. The racing between these three was spectacular with the crowd loving it. 4th place overall was 2013/2014 winner Ray Munday (Team Associated) and 5th new Team Associated signing Cameron Zammit.
Invitational results:
1. Kyle McBride – Team Associated
2. Ari Bakla – Xray
3. Josh Pain – SWorkz/TLR
4. Ray Munday – Team Associated
5. Cameron Zammit – Team Associated
6. Mark Rogers – Team Associated
7. Glen Bonetti – Team Associated
8. Anthony Campbell – Yokomo
9. Darren Johnston – Team Associated
10.Scott Cameron – Team C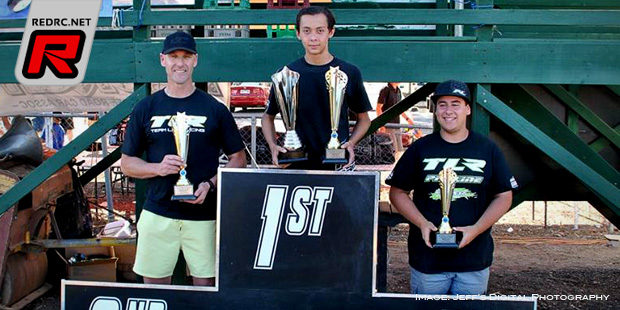 The 17.5T Invite class was all about 16 years old sensation Josh Mason from Sydney. He took 7 out of 10 race wins to dominate this class with his Team Associated buggies. In 2nd place was Stock stalwart Scott Giles (TLR) and Adrian Spinazzola (TLR) a popular 3rd.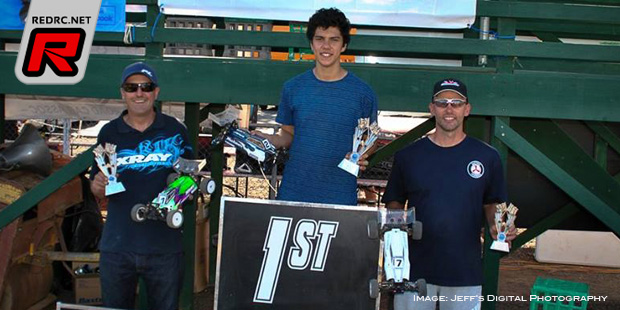 With 2017 Invite class positions up for grabs, the competition was intense in the Open Modified classes with a single 10 minute final to determine the winner. Nice guy Andrew Adamic TQ'd both 2WD and 4WD, winning the 2WD final with Mildura's Jai Davis taking out the 4WD main.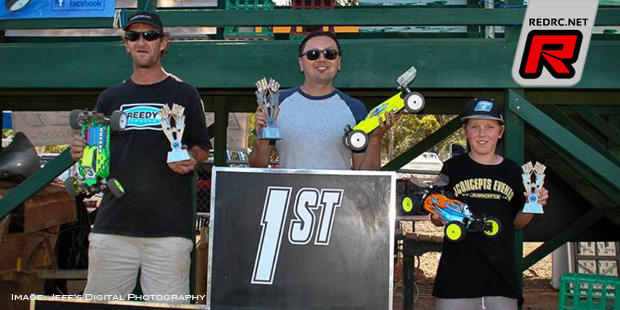 Open 17.5T and Brady Anthes travelled from Tasmania for his first interstate race and it will be a race he won't forget taking the win in 2WD 17.5 and finishing 2nd in 2WD modified. In the 4WD class 12 years old Mitchell Isergin TQ'd, but in the final Gary Carvajal was too good earning himself a place in the 2017 event.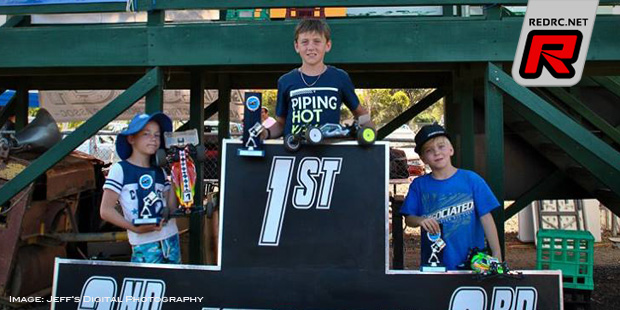 The Junior 17.5T class was run for under 16s with 2WD 17.5T buggies. 10 juniors lined up for the event, most under 12. Dustin Densley from Mildura took pole but in the final it was local Brodi Jaensch who took the win from Densley, with 7 years old Cooper Richardson an impressive 3rd after a great drive.
Thanks to Raymond Munday for the report.
---