January 26, 2016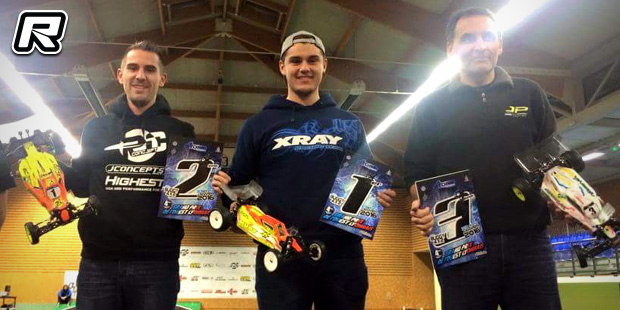 The fourth annual GP of Lyon was held over the weekend and as usual the event attracted some the country's fastest drivers. In the 2WD Buggy class Xray's Lorenzo Crolla would win the double A-mains to take the overall victory, coming from the 2 spot on the grid. Renaud Savoya ended the day on the second spot in front of Stephane Deroch (Team C).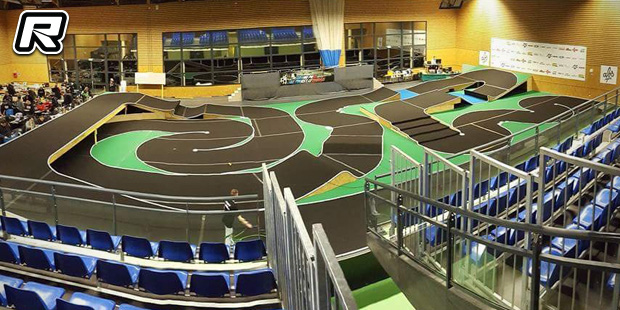 2WD Buggy top 12 result:
1. Lorenzo Crolla – Xray
2. Renaud Savoya – n/a
3. Stephane Deroch – Team C
4. Riccardo Berton – Kyosho
5. Jean-Pierrick Sartel – TLR
6. Armand Lanthaume – Xray
7. Thomas Musso – TLR
8. Vincent Meertens – Kyosho
9. Julin Formentin – TLR
10.Julian Ferrandis – Xray
11.Thibault Berthier – Redworkshop
12.Kevin Seysen – TLR
In the 4WD class Lorenzo Crolla (Xray) made a clean sweep by scoring three round TQs to take the pole position for the double A-mains that he would then sweep to take his second title of the weekend. Renaud Savoya came in second, Armand Lanthaume (Xray) rounded out the top 3 result.
4WD Buggy top 12 result:
1. Lorenzo Crolla – Xray
2. Renaud Savoya – n/a
3. Armand Lanthaume – Xray
4. Vincent Meertens – Kyosho
5. Thomas Musso – TLR
6. Thomas Anger – HotBodies
7. Jean-Pierrick Sartel – TLR
8. Julian Ferrandis – Xray
9. Stephane Deroch – Xray
10.Quentin Legall – Team C
11.Patrick Auvinet – n/a
12.Riccardo Berton – Kyosho
Source: Xray [teamxray.com]
---