January 28, 2016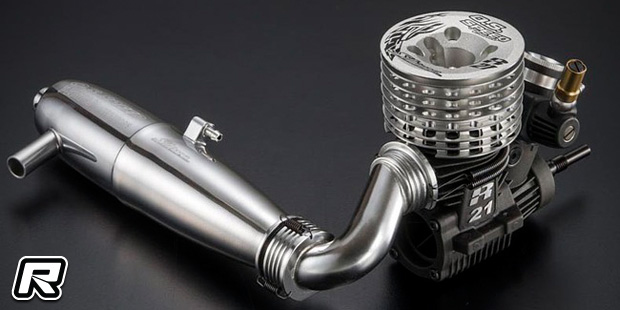 O.S. Engine have introduced the Speed R21 Shimo Edition 1/8th competition on-road and Max-12TG Ver.III intermediate-level engines. Starting with the Speed R21 Shimo Edition, the limited edition engine package was issued to celebrate the runner-up finish of Takaaki Shimo at the 2015 IFMAR 1/8th On-road World Championships in Brazil. The R21 Shimo Edition meets the exact same specifications as Takaaki's competition engine with an 8.0mm silver venturi insert, special 2x 0.1mm and 1x 0.15mm head gasket shimming, a special carburettor spacer to increase mid-range torque as well as a steel rear bearing that Takaaki prefers when running the carburettor spacer. The engine furthermore features a special design crankcase with silver logo as well as a special cooling head of silver colour and with an updated design. Included with the engine comes a hand-made T2080SC exhaust.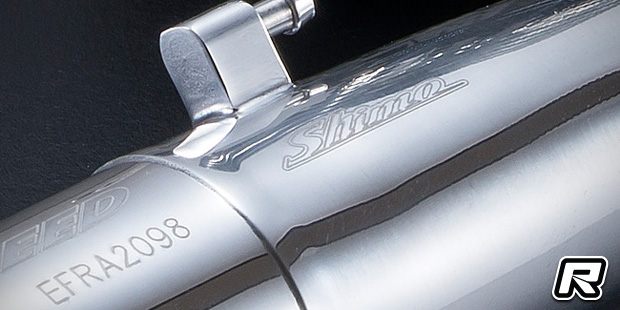 Specifications:
– Displacement: 3.49cc
– Bore x stroke: 16.08 x 17.20mm
– Power: 2.76hp @ 33,000RPM
– RPM range: 4,000-45,000
– Weight: 340g
Also new is the Max-12TG Ver.III .12 on-road sports engine. The intermediate-level engine was refined to allow for mild and smooth acceleration, it features a lightened aluminium cooling head, a new combustion camber insert for Turbo-style glowplugs and a 12D2 carburettor. The engine will ship by end of January.
Specifications:
– Displacement: 2.1cc
– Bore x stroke: 13.8 x 14.0mm
– Power: 0.9hp @ 30,000RPM
– RPM range: 5,000-32,000
– Weight: 216g
Source: O.S. Engine [os-engines.co.jp]
---