January 14, 2016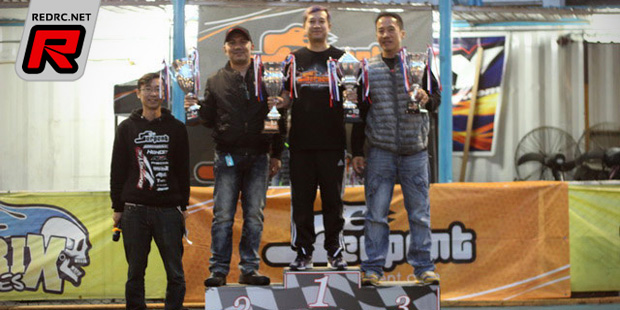 The opening round of the 2016 Serpent GT Cup was held at the TRC race track in Hong Kong with over 70 drivers in attendance. New to the 2016 season is the addition of a Modified class where the drivers are free in terms of engine and tyre chose although the chassis has to remain the standard Cobra GT. The new class attracted a total of 12 drivers with 60 entries for the Stock category. The race schedule of the 1-day event saw three 10 minute qualifiers for the Stock class and a single 15 minute qualifier for the Modified class with the fastest lap counting towards the qualifying results. The A-mains would then be run as a single 40 minute main for the Stock class and two electric-style mains for the Modified category.

The 40 minute Stock class A-main then was a pretty entertaining affair as a rain shower around the 10 minute mark mixed things up although the mandatory semi-slick tyres of the Cobra GT worked very well in the slippery conditions. At the end of the final the top 3 drivers were still in the same lap, showing the the high class of the series and it was TQ Nelson Woo who would take the day's win from Kwai Lo and Chi Bong.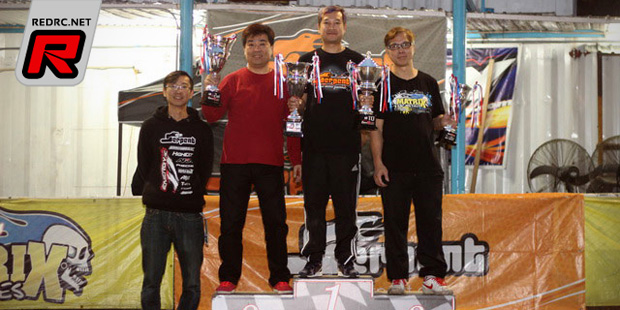 In the Modified class the speed was a lot faster but racing wasn't as close compared to the Stock category and in the end it was again Nelson Woo who came out successful, this time in front of Ben Lau and Picco Lok.
Source: Serpent [serpent.com]
http://teamserpent.com/blog/2016/01/14/hong-kong-report-for-the-first-serpent-gt-cup-in-2016/
---