January 27, 2016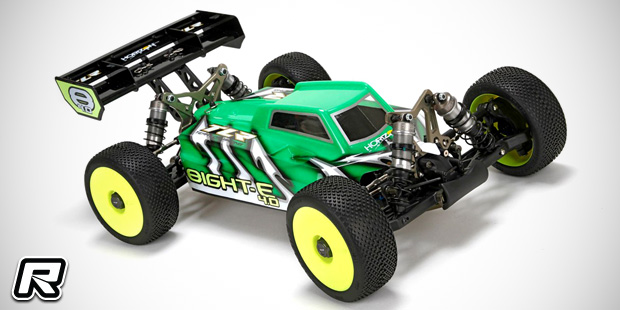 Horizon Hobby have introduced the new 8ight-E 4.0 1/8th scale electric buggy kit. The fourth generation of TLR's successful buggy builds on a proven platform with updates to the suspension geometry and drivetrain layout that make it easier to drive while further boosting performance. The new suspension geometry makes it easier for drivers of all experience levels to turn faster lap times with fewer mistakes, particularly when harnessing the power of a high-output brushless motor system.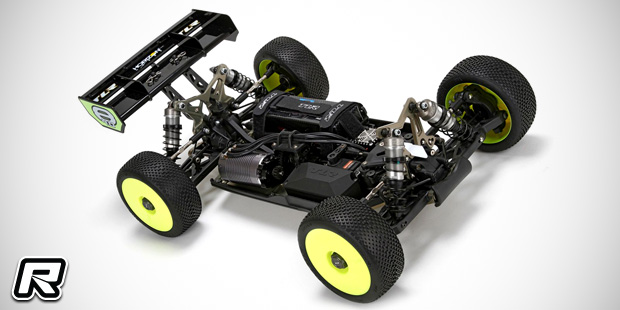 The buggy furthermore offers variable motor and centre differential angles as two different centre plates for the bottom of the chassis are included. The stock centre plate puts the motor and differential directly in line with the chassis. The optional centre plate rotates the motor and differential 4.4 degrees, creating equal angles between the front-centre and rear-centre dog bones. This provides more balanced power to the front and rear of the car under acceleration.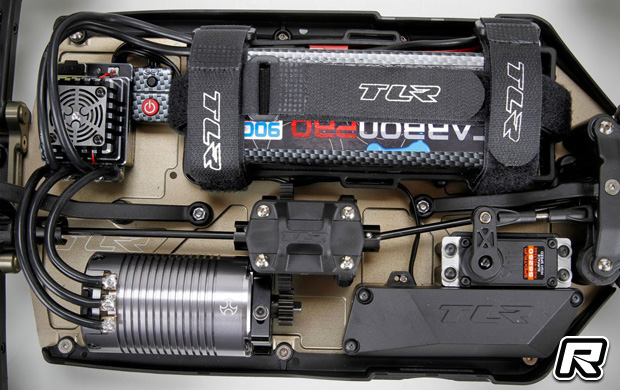 Also new with the 4.0 are two locations for the battery and ESC. With the battery in the forward location and the ESC in the rear of the car, the vehicle has more forward weight bias which improves stability on high-speed tracks. Moving the ESC forward and the battery to the rear mounting location provides a rear weight bias that increases corner speed and makes handling more agile.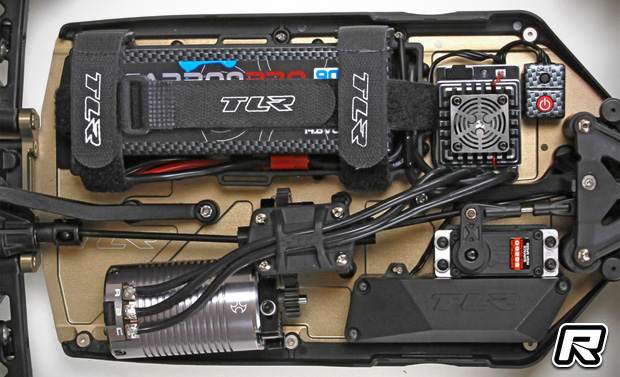 Front spindles and rear hubs have been revised to accept a larger 8x16x5mm outer bearing for increased durability and the adjustable, 15-degree caster blocks make it possible to tune dog bone plunge by changing the height of the spindle. Other new features include new bleeder shock caps and seals, driveshaft and dog bone boots as well as redesigned shock towers with new camber link and shock location holes that give racers more tuning options for changing track conditions. The kit is rounded out by a cab-forward body that moves aerodynamic pressure further forward on the car, which improves steering.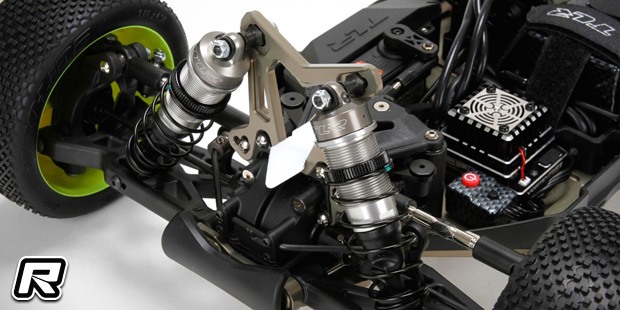 Key features
– Durable 4mm hard-anodised 7075 T-6 aluminium chassis
– Improved suspension geometry
– Variable motor and centre differential angles
– Dual battery and ESC locations
– Large-bearing spindles and hubs
– 15° caster blocks with adjustable spindle height
– Aluminium shock caps with threaded bleeder holes
– Moulded driveshaft and dog bone boots
– Aluminium shock towers with updated camber link and shock location holes
– Cab-forward body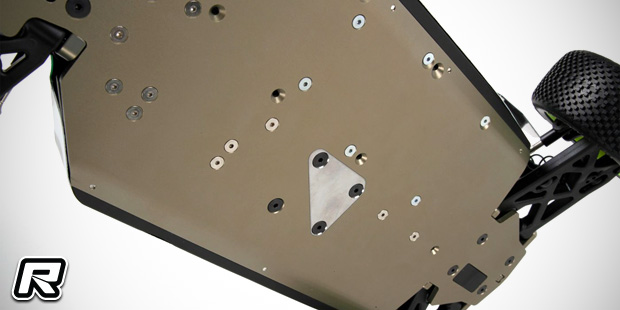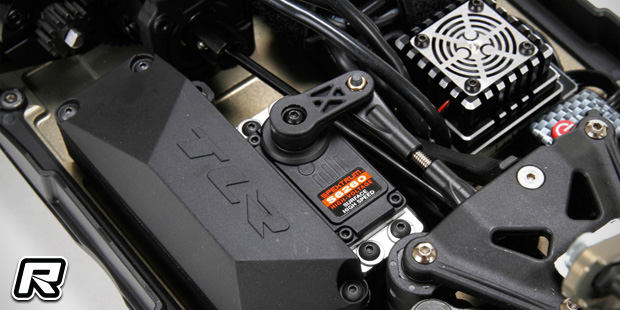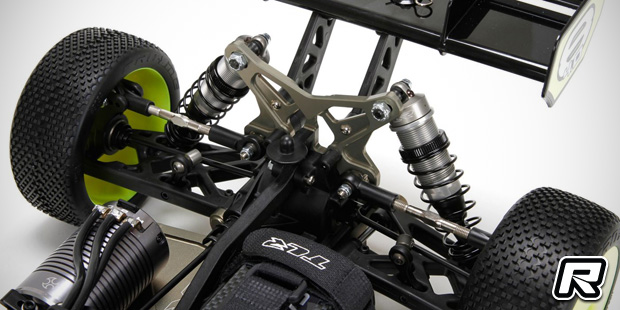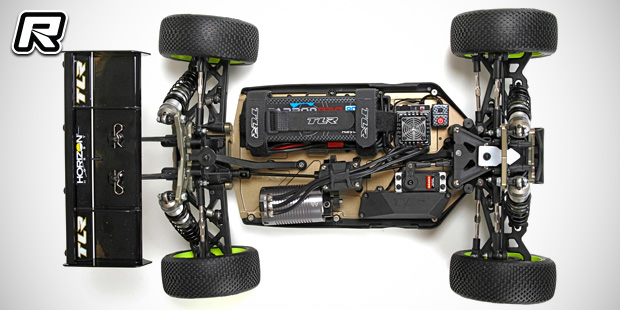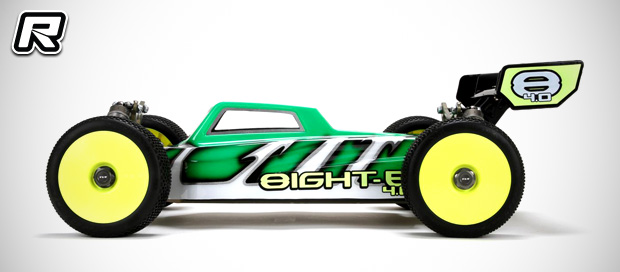 Source: Horizon Hobby [horizonhobby.com]
---