January 15, 2016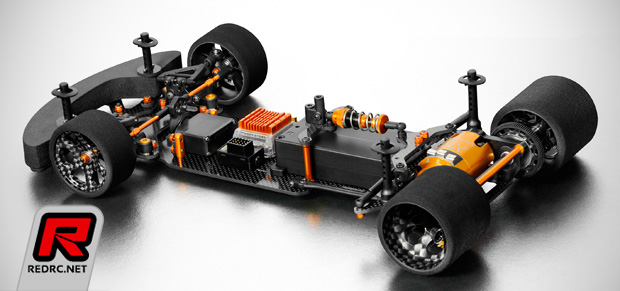 Xray have introduced the 2016 version of the popular X10 1/10th scale 200mm pan car kit. The latest incarnation of Xray's World GT car features and all-new chassis design with a very narrow carbon fibre main chassis place cut from 2.5mm material. The 2016 kit does away with the wide design of the former cars in favour of a very narrow chassis that minimises scrubbing on high-traction tracks or in high-speed corners. As a result the car also handles much better over bumps and it incorporates mounting holes for a long centre shock position which further increases on-power traction and drivability over bumps.

With the departure of the wide chassis design the X10'16 features a new weight balance with the servo, electronics and battery all lining up as close to the centre line as possible. A multitude of battery and electronic mounting positions allows for a front or rear battery position with the speed controller and receiver mounted behind the steering servo or in front of the motor.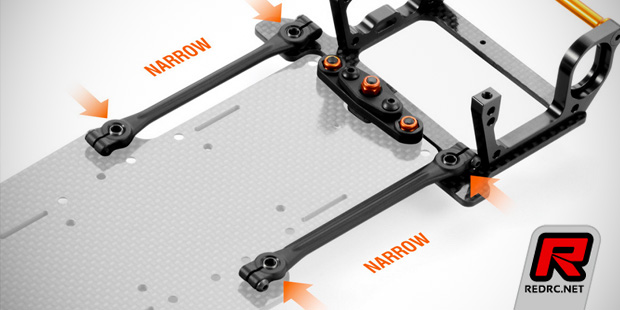 Next up is the new rear pod plate with a more centralised position of the side links which results in improved steering response and better side-to-side weight transfer. The ultra-compact rear power pod makes use of very lightweight aluminium bulkheads, an aluminium brace and eccentric composite bushings guarantee easy and reliable ride height settings.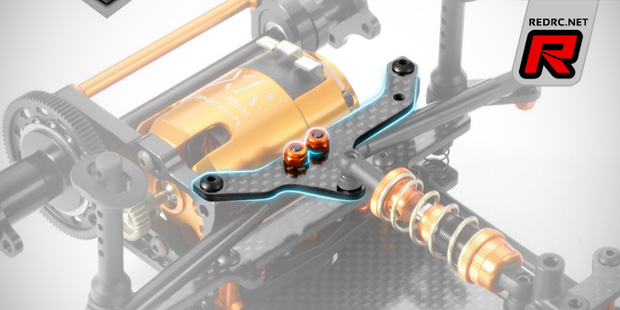 Also part of the 2016 package is a redesigned upper pod plate that repositions the upper side damper mounting points to make way for the relocated battery pack.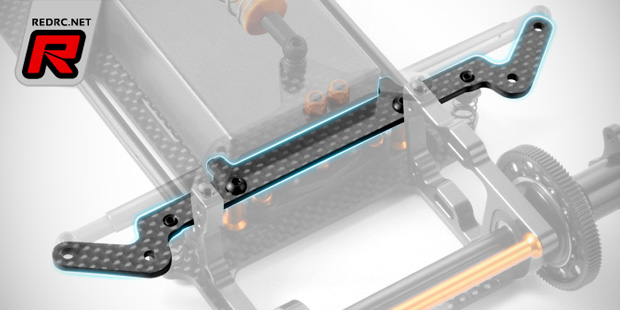 Another redesigned part is the rear link brace with incorporated battery locators, new side spring positions and new body post locations. Included in the 2016 kit are also straight side springs for a more consistent and smoother compression compared to conical springs. They provide a smoother corner exit behavior while reducing the chance of traction rolling at the same time. The X10'16 kit is rounded out by a set of orange anodised aluminium parts to give the car that signature black and orange Xray look.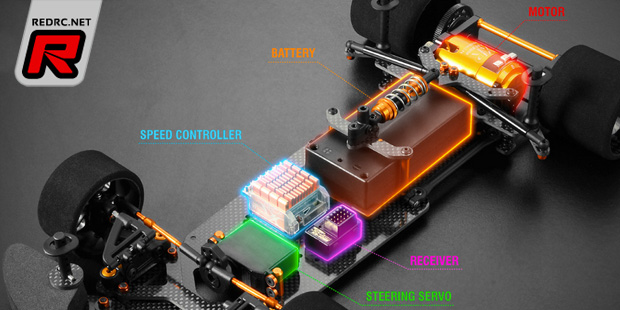 All-new features:
– All-new chassis
– All-new rear pod plate
– All-new rear pod upper plate
– All-new rear link brace
– All-new narrower design
– All-new weight balance
– All-new straight side springs
– All-new orange aluminium parts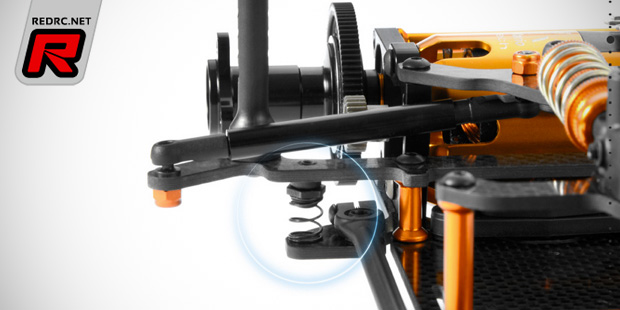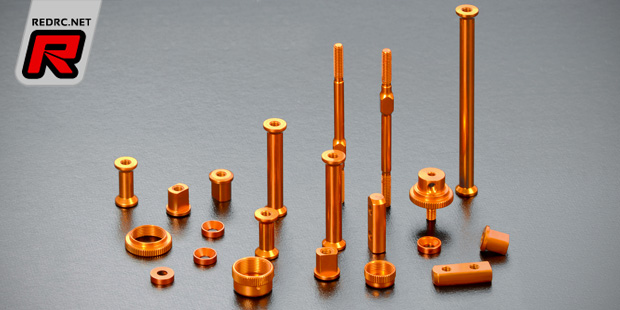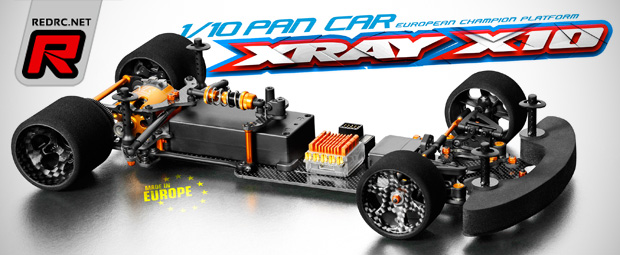 Source: Xray [teamxray.com]
---