January 14, 2016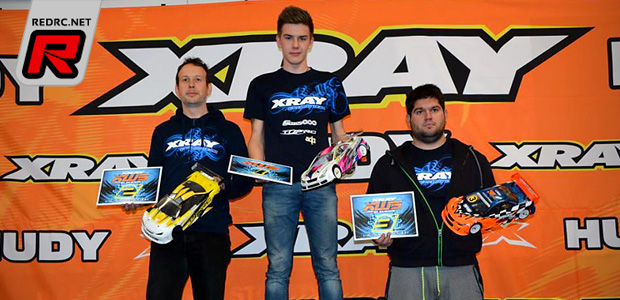 The second round of the Xray Winter Series Slovenia was held at the technical MSM club track in Maribor. The demanding track layout made for some fun racing and the event started with a round of controlled practice for seeding before the qualifiers started. In the Touring Stock class Jan Popic, Alojzij Osvald and Dario Veseli fought for the top spot with the better end for Jan who took the TQ from Alojzij and Dario. The Formula class saw Andrej Grebenc taking the TQ from Jan Pernarcic and Borut Svoljsak while in the 1/12th scale class Rok Rudl was the man to beat as he secured himself the TQ from Jernej Vuga and Mis Valentin.

The 1/10 Touring A-main offered very exciting racing with Jan Popic and Alojzij Osvald fighting for the win. At the end Jan succeeded in front of Alojzij and Dario who completed the Xray podium lock-out.
Touring Car A-main results:
1. Jan Popic
2. Alojzij Osvald
3. Dario Veseli
4. Matej Miklavec
5. Viktor Bolšec
6. Vladimir Knehtl
7. Gregor Banko
In the Formula A-main Jan Pernarcic (Xray) won the first two runs to take the overall win early in front of TQ holder Andrej Grebenc (Xray), while Borut Svoljsak (Xray) completed the top 3 result.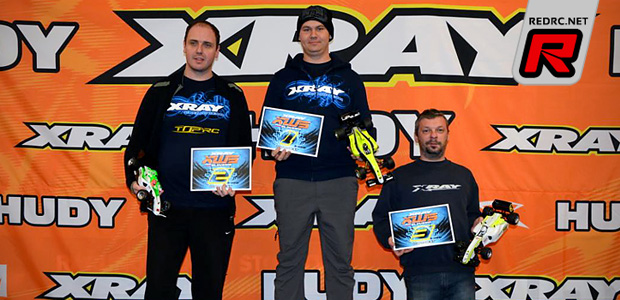 Formula A-main results:
1. Jan Pernarcic
2. Andrej Grebenc
3. Borut Svoljšak
4. Damir Cindric
5. Sašo Kramljak
6. Darko Nemec
7. Nejc Marcic
The 1/12th A-main was pretty exciting one since some drivers encountered problems and it was down to the final leg to decide the winner. At the end it was TQ Rok Rudl (Xray) taking the win in front of Nejc Mihelic and Jernej Vuga Stendler (Xray).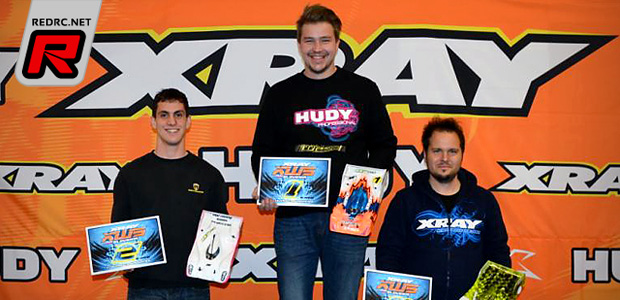 1/12 A-main results:
1. Rok Rudl
2. Nejc Mihelič
3. Jernej Vuga Štendler
4. Valentin Mis
5. Goran Vignjevic
6. Bernd Koller
7. Erich Scharler
Source: Xray [teamxray.com]
---