February 7, 2016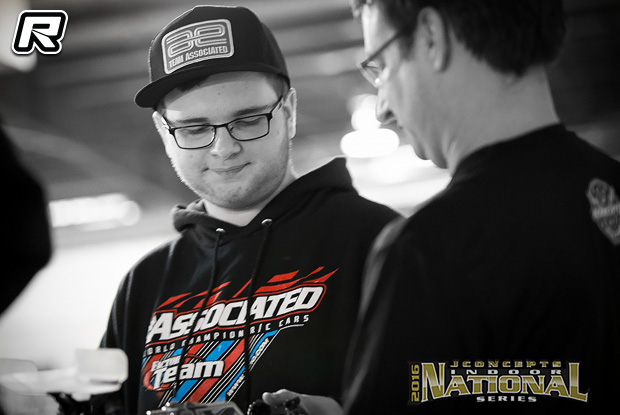 After 3 intensive rounds of qualifying at the JConcepts Winter INS at SmacTrac, the racing couldn't get any closer showcasing the skills and talent of many of the locals as well as from travelers from afar. 2WD Modified was a battle between Team Associated teammates with Alex K taking round 1 and Daimon Borkowicz setting the fastest time in round 2. The final round of qualifying would ultimately decide the starting order and it was Alex K taking the win in round 3 giving him the top spot. Borkowicz wasn't able to better his time in round 3 and will start in 2nd. JP Richards, who's been very close to winning rounds all weekend, is going to start the triple A-mains from the 3 spot.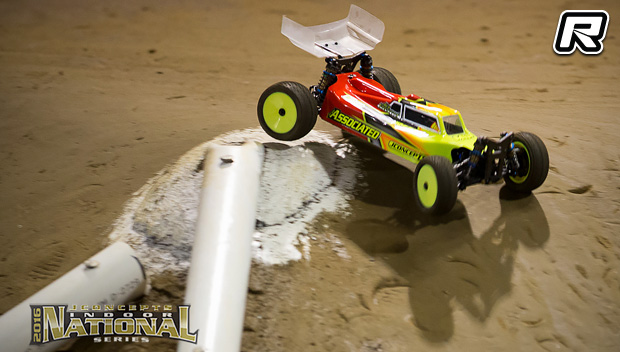 From winning the Reedy 4WD Open class to the JConcepts Winter INS, Team Associted's Alex Kosciuszek is continuing his 4WD success by setting the fastest time in rounds 1 and 2 and earn the overall TQ. Team Durango's JP Richards was in the hunt for rounds 1 and 2, but didn't find success until round 3 with Richards taking TQ in round 3 and to his 2nd place finish in round 2. Richards will start 2nd behind the Reedy 4WD Open champ. Also in the hunt all weekend long in 4WD was TLR ace, Max Flurer. Max would finish with a 2nd and 3rd earning him the 3rd spot on Sunday's grid.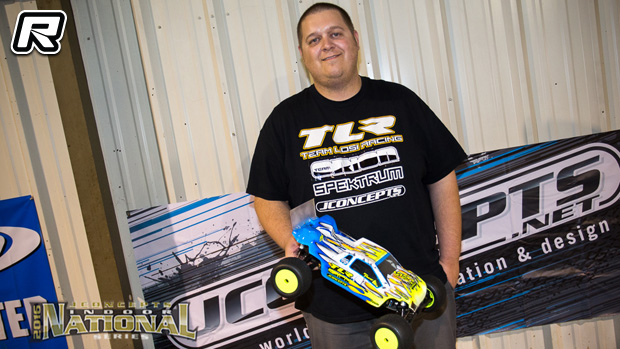 Also performing a perfect clean sweep was TLR's Max Flurer going a perfect 3 for 3 in the Modified Truck class. Once Flurer was in the lead during his qualifiers, he was never looked back and drove to flawless victories. Team Associated's Tyler Jones would finish with two 2nd place finished, giving him the 2nd spot on the grid. Alex Mueller with two 3's and will start 3rd.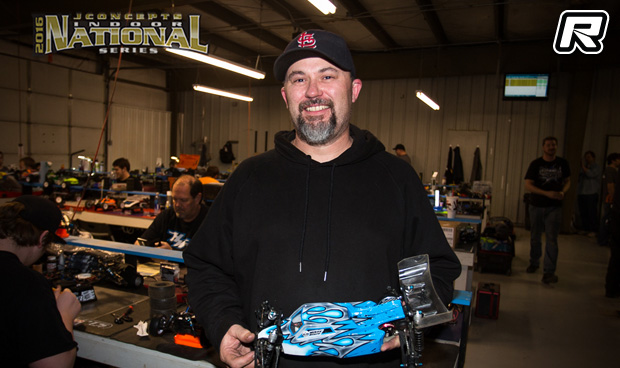 In the 17.5 Stock Buggy division, each of the qualifying rounds saw a different driver TQ. It was a showdown between Lucas Duncan taking round 1, Mike Marshall fastest in round 2, and Brian Pflibsen TQ'ing the final round. As it would come down to qualifying points, Mike Marshall would earn the overall TQ in Stock buggy. Pflibsen will start 2nd and Duncan 3rd in the triple A-mains.
While in the other Stock classes, Lucas Duncan would TQ every round of 17.5 Stock Short course and 17.5 Stock Truck solidifying his TQ with a flawless result. With track position being very crucial on this track layout, Duncan will be hard to beat on Sunday's mains.
Thanks to Thomas Tran for the report.
---