February 6, 2016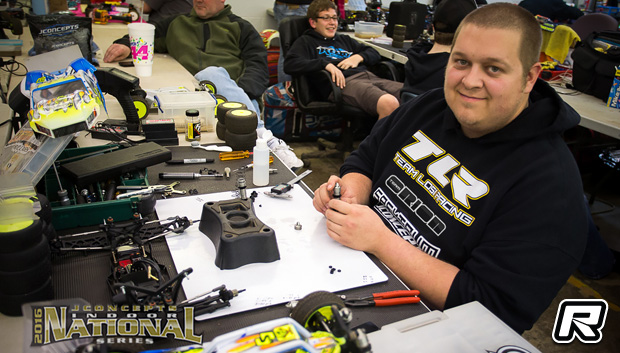 This past Friday marked the first day of the 2016 JConcepts Indoor National Series and the action is already heating up from early morning practice to the final stages of the day, the 3 minute seeding rounds. Since 2009, the JConcepts Winter INS has become a classic race in St. Louis, Missouri and with the entry count nearing 300 and 34 full heats, this year's race will be even more competitive than ever. Controlled practice was held from 8am till about 5pm allowing racers to dial in their cars and tires before the evening's seeding round that will sort the field using each driver's best 3 consecutive fastest laps in 3 minutes.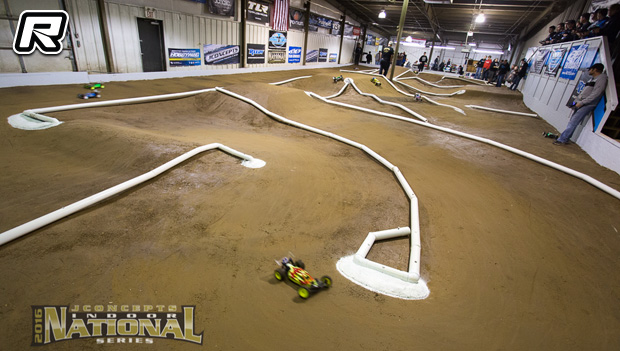 One driver that seems to drive just about anything, TLR's Max Flurer was on fire in the 2WD Modified division setting the fastest seed time with his new 22 3.0. With the competition right on his heels, Alex Kosciuszek would have to settle for 2nd and by the slightest of margins. Only 0.12 seconds back after 3 laps, Kosciuszek is looking very confident going into Saturday's qualifying rounds. Round out the top 3 fastest and by only 0.015 seconds, Tyler Jones is definitely in the mix. With the seeding round all wrapped up, qualifying begins on Saturday at 8am.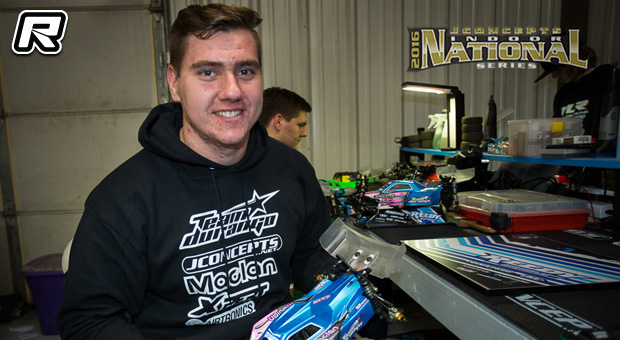 Since having made the switch to Team Durango, JP Richards isn't slowing down one bit. Showing his raw speed and talent, Richards is eagerly looking for his first win and earning the top seed is a great way to start. Richards put in a blistering 3 laps of 47.30 edging out newly crowned Reedy 4WD Open Champ Alex Kosciuszek, by 0.006 seconds. Team Associated's Alex K will be looking to back up his 4WD win at the Reedy. Rounding out the top 3 was Team Associated's Nick Gibson, who is feeling "under the weather" and "coughing like crazy".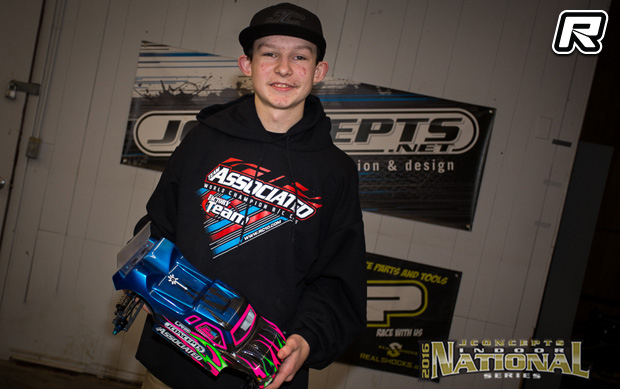 The Modified Truck class has started to gain in popularity around this region and putting in the fastest seed time was young Team Associated driver Tyler Jones. Jones was able to fend off an ultra fast Brad Dean and TLR's Max Flurer. With seed times set, qualifying and mains should be quite the battle.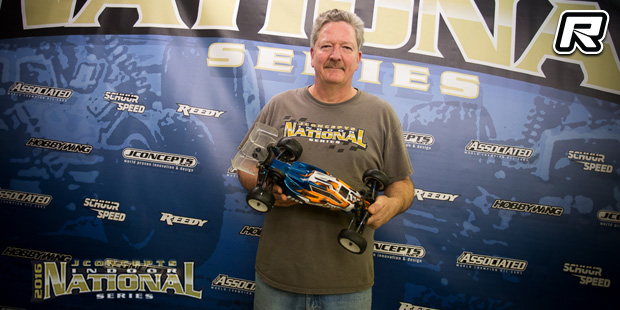 Although seeding doesn't show true pace, this will help group the racers together so that the qualifying heats will be sorted by speed for better qualifying results. Often dominated by the youngsters in the class, 2WD Stock Buggy saw experience shine through with Ken Schueler setting the fastest time and earning top seed for the class. Schueler was ecstatic with the results despite his age stating, "I'm the oldest guy here." With a 0.9 second advantage over 2nd place, Schueler is starting his weekend off with a statement. In the 17.5 Stock Truck class, Lucas Duncan would emerge as the fastest 3 lapper with an ultra fast 53.34 seconds, over a second lead on 2nd place seeder, Cesar Keller.
Thanks to Thomas Tran for the report.
---