February 21, 2016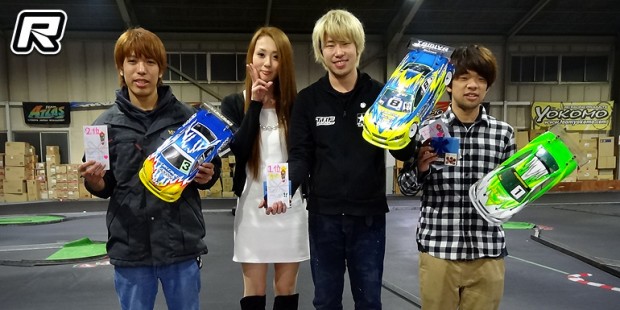 The opening round of the Speed King Tour 2016 was held at the Rajiten Nagoya indoor tarmac track in the Aichi prefecture in Touring Modified, Touring Stock and a Stock Oval class. 2015 JMRCA Touring Modified national and reigning Speed King Tour champion, Akio Sobue (Tamiya) instantly showed his speed on his home track, taking the TQ and with it the pole position for the A-main. Privater Kazuya Saito grabbed the second spot on the grid with his Awesomatix A800, leaving many factory drivers behind.

The start of the 7 minute A-main went flawless for all drivers. Akio took the lead while Kazuya made a mistake at the two minute mark while chasing the leader. Yokomo driver Yugo Nagashima moved up to second with Yusuke Goto (ARC) in third. Up front Akio kept a comfortable lead and finished in 1st with Yugo taking the second place. The podium was rounded out by Yusuke in third.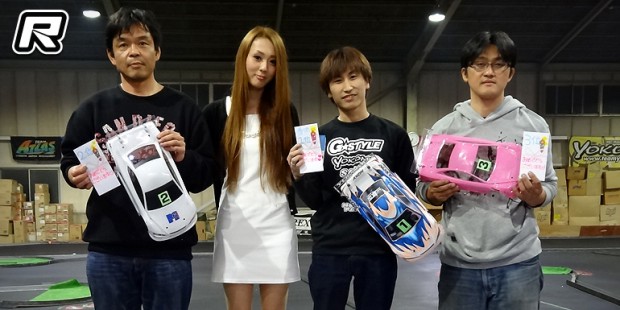 In the Touring Stock class, it was Atsushi Wakamatsu who grabbed the win in the single A-main encounter. Round 2 of the Speed King Tour 2016 will take place at GP-1 indoor tarmac track in the Tochigi prefecture on March the 13th.
Source: Speed King Tour [facebook.com]
---